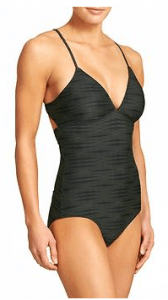 I just bought – Athleta Ariel Cut Out One piece swimsuit spire green and I can't fully review it yet since I haven't worn it in the pool but so far I'm happy with the fit and wanted to share.
I wish the legs were a little higher cut and I'm going to have to trim the ties because they are WAY too long but overall it seems like a good suit. 

The long torso / tall that I bought is actually verging on too tall for me but I think a regular would be too short. Yes I normally wear a tall in swimsuits which makes them really hard to find and buy! I have some other posts about this in the archives.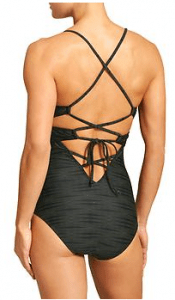 I LOVE cross back suits because they adjust so well and don't dig into my neck. I also like one piece swimsuits with a low back.  A tall / long-torso, low back, cross- strap one-piece swimsuit is almost like the unicorn of swimsuits – and it's my favorite kind of swimsuit!!!
It comes with removable pads for the bra area and the way it's cut gives you a bit of bust support. Lack of support is one of my issues with a lot of athletic suits. This should be great for swimming. The real test is whether or not I can DIVE in it. YES I DIVE. I love diving more than swimming actually. I love sailing backwards on a back-dive and I don't want to be worrying about what my swimsuit will be doing. I'm pretty sure it won't be a problem with this Athleta swimsuit. 🙂
I actually own another Athleta Swimsuit and it's my favorite. Honestly I wish swimsuits didn't change with the season or at least a few of the styles would stay the same even if they added new patterns. "Hey Athleta! Hint Hint!"
This one is a bit more strappy than the Athleta Samana Beachcomber I bought last year… no wait … two years ago? Wow. That suit has held up well.
Anyway, photographic proof on a real live non-model. No photoshopping or even filters on the photos below. #lovetheskinyourein #thepoolismygym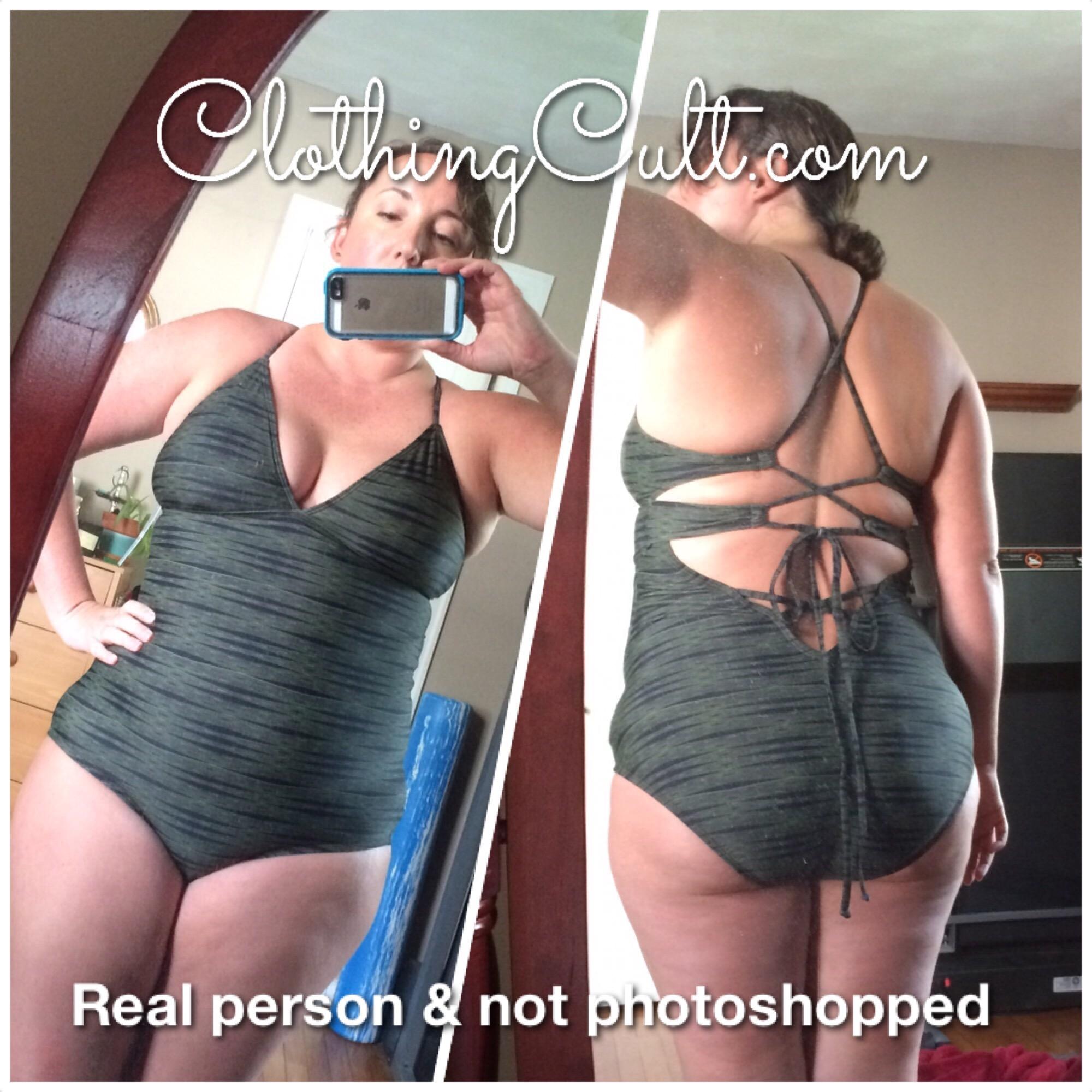 To buy your own (they're half off right now) visit the following link (not an affiliate link): http://athleta.gap.com/browse/product.do?vid=1&pid=439060022