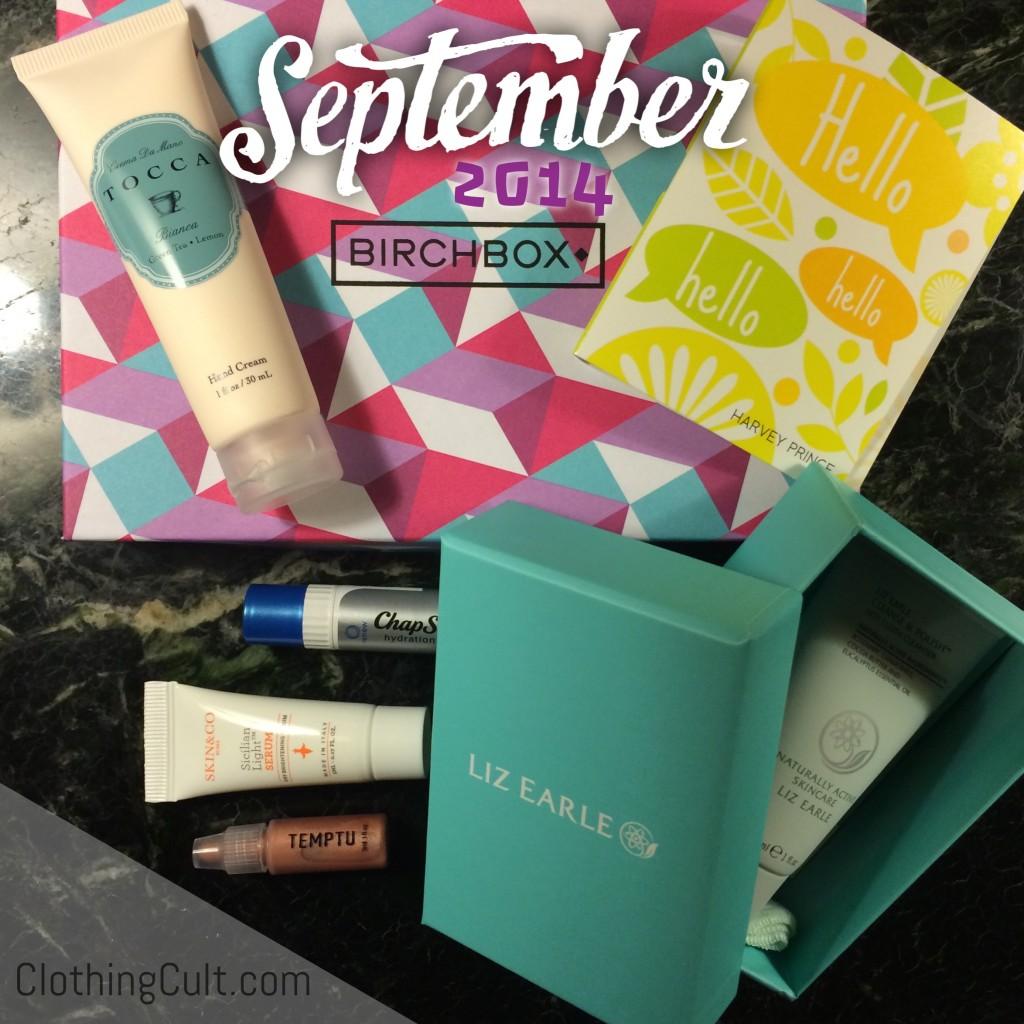 Harvey Prince Hello – Hello seriously? I just said last month that they should stop sending me fragrances and products from this brand. Synthetic fragrance is an 8. Nuf said. Moving on (and Birchbox PLEASE stop sending me Harvey Prince!!!)
.

TOCCA Crema da Mano Luxe – Hand Cream –  I had high hopes for this one but oh well. Anything over a 4 and I usually start questioning whether I want to use it and I definitely don't want to use it regularly  if it has synthetic fragrance as an ingredient (which this does.) It's a little too unhealthy for a lotion for my tastes as it ranks a 5 with EWG's skin deep cosmetics database.
.


Liz Earle Cleanse & Polish™ Hot Cloth Cleanser Starter Kit – Ok so I chose this sample deliberately even though I've received it before. I looked at the things I could choose from this month and nothing was appealing so I figured I would add this and have a travel version. I've been re-purchasing and using the full size of this since the first sample I received last October and I LOVE it. Since I've never done the EWG ranking for it (it has crazy healthy ingredients) I figured I should go ahead and post that info now too. The few ingredients that cause this to be a 3 with the skin deep cosmetic database do not concern me. There are no parabens, no synthetic fragrances etc etc.

Skin&Co Roma SICILIAN LIGHT™ SERUM Vitamin C Brightening Face Serum – so this has dimethicone in it which rules it out for me (cones break out my skin). This is also a 5 with the cosmetics database with fragrance being one of the bigger bad ingredients.
.


TEMPTU S/B Highlighter – this has cyclomethicone which rules another one out for me personally. This is also a 5 with the cosmetics database.
ChapStick® Dual-Ended Hydration Lock Day & Night – Ok this one is going to be a weird one in that the two ends have completely different ingredients. At a glance the day side looks toxic to me and the night side looks healthy and perfectly fine to use. So let me run each set of ingredients through the cosmetic database separately:
Day side ingredients: is a 6 with the cosmetics database.
Night side ingredients: is a 2 with the cosmetics database.
So chapstick made half their product good and healthy. I'll give that side a try. I'm not sure how much I'll use it though because I don't want to accidentally use the wrong side. Actually I've already solved this – I put some masking tape on the end I don't want to accidentally use so it would be hard for me to make that mistake.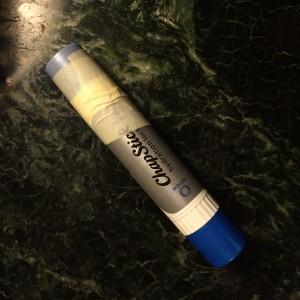 ---
 Still not signed up for Birchbox? 



http://birchbox.com?raf=3l3e7
{ yes it's an affiliate link, I get 50 points which equals $5 credit – share the love! }