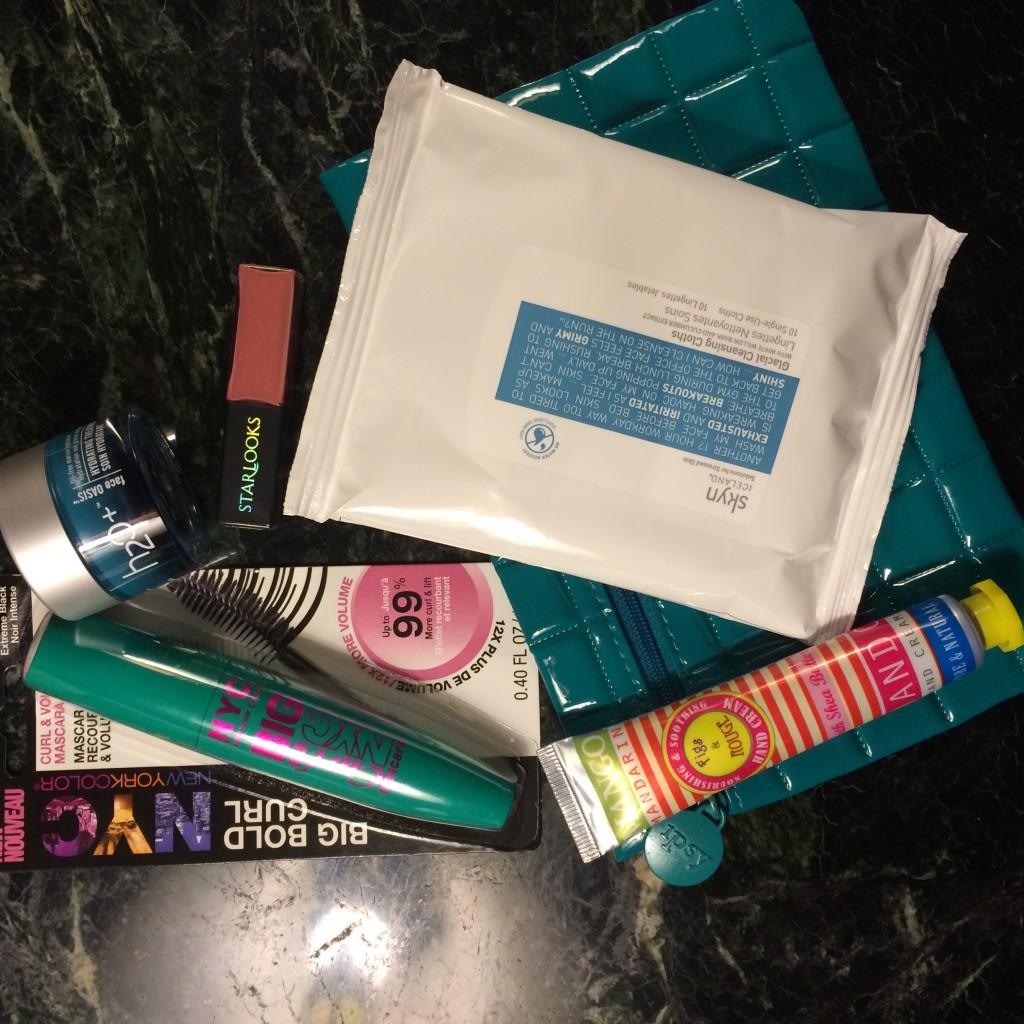 Figs & Rouge Hand Cream in Mango Mandarin. So this is petroleum free, paraben and mineral oil free and all natural ingredients. Well that last one is a little fib because in my research carbomer is one of the few unnatural (but harmless) ingredients in many natural products. So the EWG score I'm going to cut some slack … because the fragrance in this instance is from natural ingredients. Soooo with the assumption that this is synthetic fragrances EWG scores it a 7. But if you assume as they say on the website that the fragrance is from natural ingredients then the score would be more realistically at … a 6? This still seems awfully high for the ingredient list. Bah. I don't know … I'm thinking about trying it on my feet despite the score.

H2O+ Face Oasis™ Hydrating Treatment cones (rules this one out for me because cones break my skin out) but it's the parabens and the synthetic fragrance that has me thinking this isn't a healthy product anyway. Yup that would be an unhealthy 10 with the EWG skin deep cosmetics database.

NYC New York Color Big Bold Curl Mascara not waterproof is a deal breaker for me. Especially since I've found some good waterproof and healthy mascaras. So I'll just check out the score for those interested here. 6 from the EWG skin deep cosmetics database. Could be healthier, could be worse.

Skyn Iceland Mini Glacial Cleansing Cloths I'm rather ambivalent on this – I don't know that I really need a facial cloth, especially one with added fragrance. So this ranks a 5 with EWG's cosmetics database.

Starlooks Lip Gloss in guilty pleasure – mineral oil and parabens … pass. Even thought this isn't super toxic at a 5 it's also not very healthy either.
---
Sign up for Ipsy: 



http://www.ipsy.com/?refer=u-h051sec1kqq5g8p
{affiliate link – I get 250 points which points equal products but it's still a little unclear how many points to the dollar}