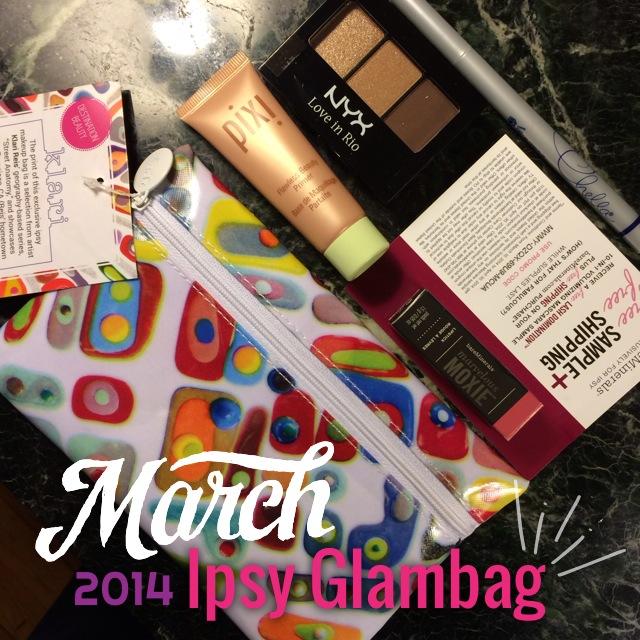 bareMinerals Marvelous Moxie™ Lipstick in Get Ready – no cones. Good ingredients. Smallest lipstick sample ever! (It's actually kinda cute … but almost in a funny ridiculous way.) I really would have preferred the lipgloss though. The color of this is just a little off for me. I realized that one of the reasons I prefer lipglosses is that the tubes are longer and are easier to find in my purse (and don't pop open accidentally.)
NYX Love in Rio Eye Shadow – cones rule this one out for me. Gorgeous colors though.
Chella Indigo Blue Eyeliner – cones rule this one out for me.
Pixi Beauty Flawless Beauty Primer – cones rule this one out for me.
Well this month is a little bit of a bummer for me since cones cause my skin to break out badly and that means I can't even try 3 out of 4 of the products. I do continue to appreciate that ipsy posts online 100% of the ingredients to the products they send. I'll also create cosmetics database reports here soon since cones aren't unhealthy and several of these products may be good choices for other people.
Wish I had received:
---
---
Sign up for Ipsy: 



http://www.ipsy.com/?refer=u-h051sec1kqq5g8p
{affiliate link – I get 250 points which points equal products but it's still a little unclear how many points to the dollar}