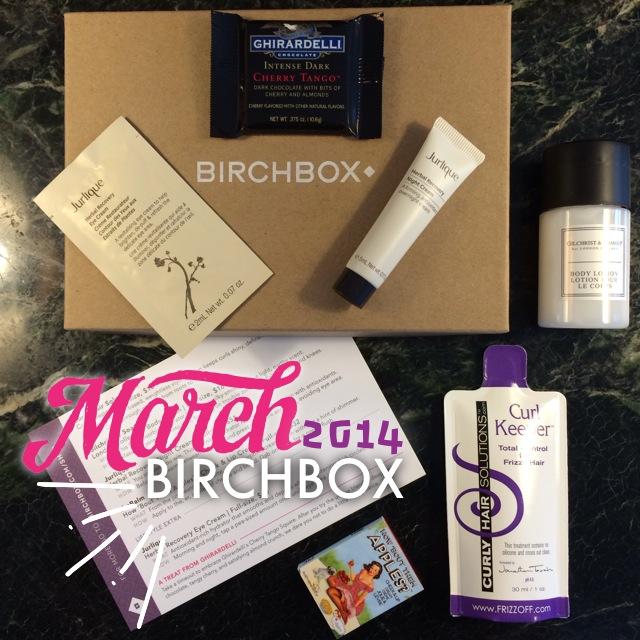 I'll come back soon and do cosmetics database reports on all of the products anyway. Some items with cones may still be healthy. Cones just cause terrible breakouts for me.
Gilchrist & Soames London Collection Body Lotion – cones rule this one out for me.
theBalm® cosmetics How 'Bout Them Apples?™ – cones rule this one out for me
Curly Hair Solutions™ Curl Keeper – no cones. But it does use synthetic fragrance AND I received this from Birchbox once already back in August. The scent was so strong and it gave me a headache so I had to throw it out. UPDATE: Birchbox apparently noticed my mention of a duplicate and gave me 100 birchbox points (value $10) so I believe if you don't have a blog but received a duplicate, you may want to contact their customer support.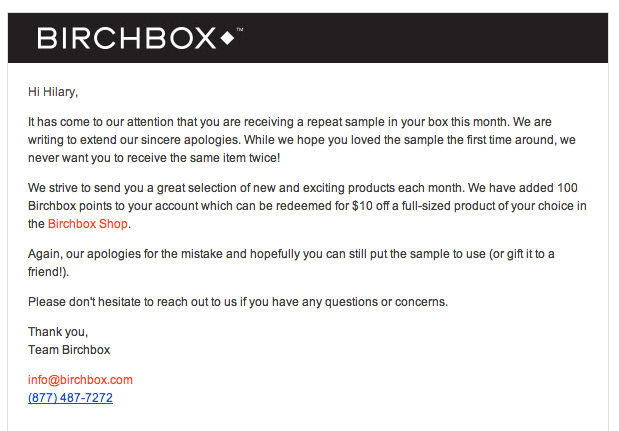 Jurlique Herbal Recovery Eye Cream – no cones, fragrances are from essential oils, this one I'm excited to try BUT this is like the amount for one use (or least the packaging makes that likely) and I'm a bit disappointed since this is so thin and small.
Jurlique Herbal Recovery Night Cream – another that I'm excited to try. Good ingredients, no cones. This one is a more reasonable sample size.
Ghirardelli Intense Dark Cherry Tango – chocolate … nom. Fine as an extra.
Sooo a little disappointing on this one this month since one of the samples I can try is super small, the chocolate extra was three bites, and then I have some night cream.
I'm a little concerned that since I'm turning 35 this year I'm going to have to go back and lie about my age to continue to get better boxes. I do not care how old I am but I've heard rumors that if you're over 35, Birchbox seems to think all you need is wrinkle cream. I hope I'm wrong.
---
 Still not signed up for Birchbox? 



http://birchbox.com?raf=3l3e7
{ yes it's an affiliate link, I get 50 points which equals $5 credit – share the love! }