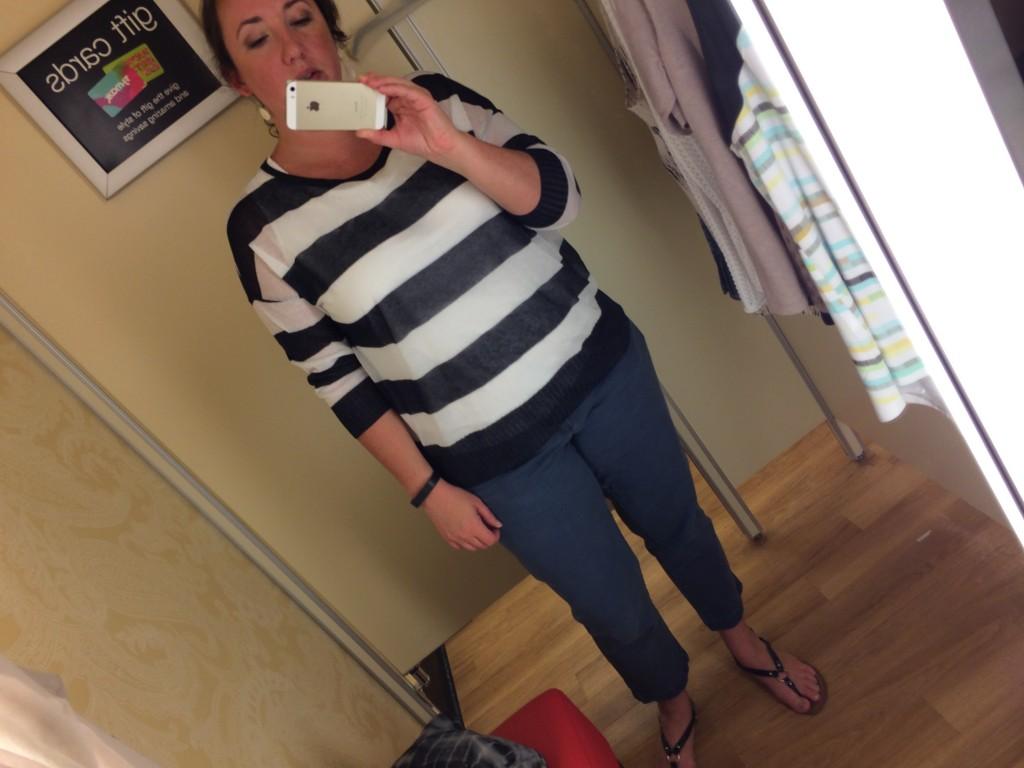 So I went shopping at TJ Maxx Saturday looking for some simple business casual pieces that would work well in the hot summer heat and with my existing wardrobe. I was mostly looking for light layering pieces like short sleeved breezy cardigans and super light light sweaters that would work well over tank tops.
Let's start with the items I passed on:
(and then we'll get to the good stuff)
NOW on to the good stuff:
(I went in thinking I might find one good piece but instead found a bit more!)
I ALMOST passed on the silk tank top because of the price. It's been awhile since I spent $30 on a single shirt. But it's a good business meeting piece and comfortable so it came home with me. Really cute button top in the back that I didn't take a better photo of too.
As for buying TWO short sleeve linen blend cardigans – I already own some long sleeve linen blend cardigans [seen here and here] and LOVE them which is part of the reason I just bought both short sleeve linen blend cardigans. I also have the same long sleeve jacket in black as well as the neutral shade.
I probably could wear the long sleeve cardigans in the summer they are so light but they look warmer than they are. They are also warm enough though to cut the chill on a cool evening.
A surprising amount of what I bought was Cynthia Rowley. I did not plan it this way as I tend to shop by look and feel of the fabric quality when shopping in a store like TJ Maxx (I also do this when thrift shopping.) I'm clearly attracted to rayon, linen and silk though….
Anyway – WAY more items than I expected to find shopping on Saturday but they were all such good wardrobe building basic that I didn't want to pass any up!