April's Ipsy bag is "Pretty in Pink"
So let's just start off by saying there are some excellent things in this bag but I don't buy a lot of pink eyeshadows and I have a natural pink to my cheeks so I opt for bronzer over blush. That said, I'm going to judge based on ingredients moreso than color this go round.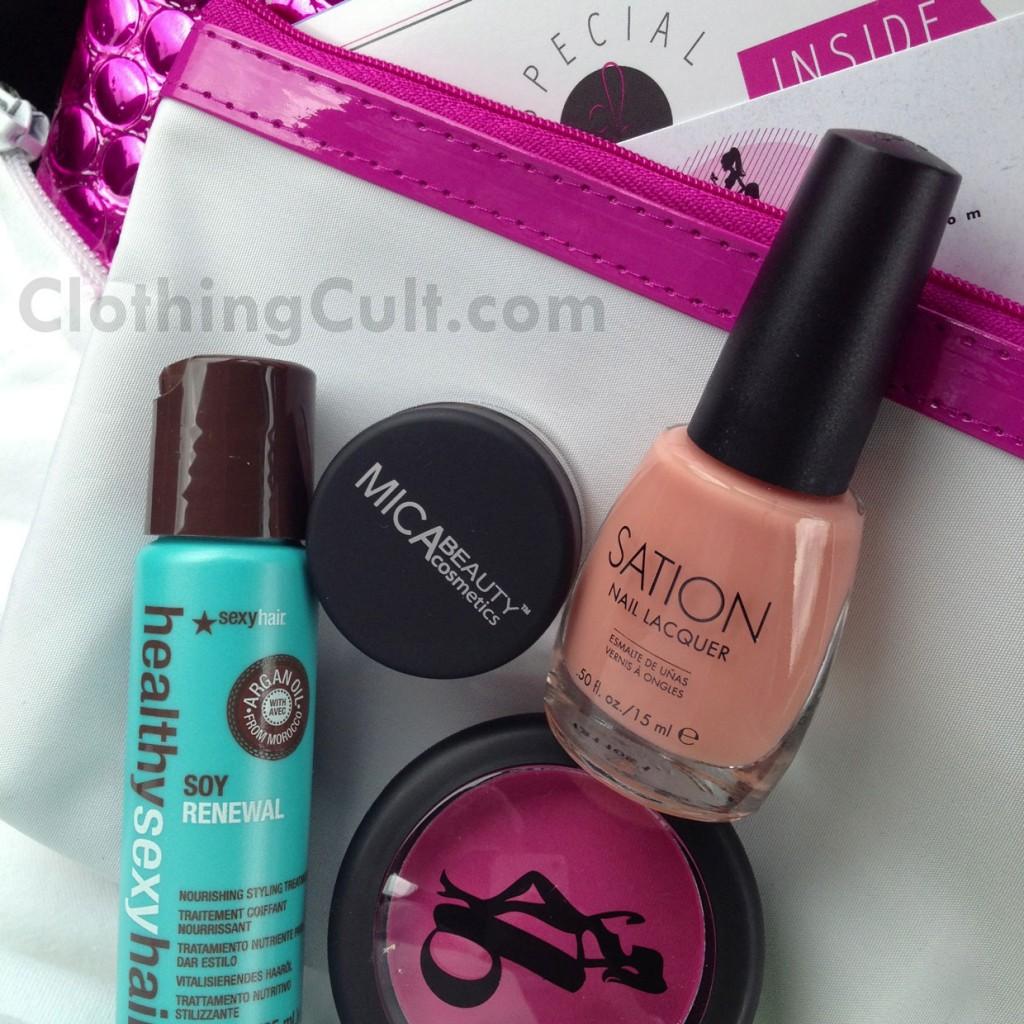 In my bag:
MicaBeauty Mineral Eye Shadow

– mica and no bad stuff. Excited to try this though pink isn't something I jump up and down over most of the time. First I've heard of this brand though so I'll be checking out their other products. I actually like the color as well. It's got some sparkle to it but it's not overkill either. 

Sexy Hair Soy Renewal –

nope … soy and I don't get along and if that weren't bad enough it has dimethicone as an ingredient. Moving on. 

Miss Professional Nail Sation Nail Lacquer

– this is a 3-free brand. Three free means no: dibutyl phthalate, toluene, or formaldehyde. I got the "Love At First Byte" color and it was the color I wanted of the two they shipped but the shade doesn't wow me. I thought it was a dup to Zoya's Lulu at first but it's just very similar only a little darker. It's very similar to my skin tone. Two coats shown in the Love at First Byte swatch below. I'll update later with how long this lasted before chipping. 



Be A Bombshell Blush –

 I checked out the ingredients …. talc and mineral oil…. I didn't even read any further, it's also bright bright pink so this is not for me. 
In the glamroom but NOT my bag:
Sexy Hair Powder Play – this scored a 1 when doing a custom report with the cosmetics database. No dimethicone and I WAS really excited to try this!!  BUT it's NOT in my bag!! This was the item I wanted the MOST. More about this in a minute.
Two Cosmetics Duo Eye Shadow – first ingredient is talc and the last is "synthetic" something … usually means the eyeshadow isn't going to be that great and will crease as the day wears on. So this product is not for me.  
Overall I'm good with the bag. It was love it or hate it but I found out about some new to me brands and this bag also showed me that SOME of the Big Sexy Hair products could be good and acceptable ingredients-wise (though some of their products are also not going to touch my head.)
---
Now here's where I'm REALLY annoyed – Sexy Hair's Powder Play: It's that whole "other people got it but I didn't" thing. The product I wanted to TRY the most, I didn't get. I tried using the sexy hair store locator on their website but I couldn't get it to select the state from my iphone!!!!! I wanted it enough that I decided to hit all of the drugstores on the way home from the mail (business mailbox) because I knew I had seen the product lines those places.
WORSE:
I tried Rite Aide, I tried CVS, I tried Walgreens, I tried Target, I tried Meijer. I'm not kidding.

I could not find the Sexy Hair "Powder Play" any of these places. So … back home I check online and the one place I forgot was Ulta. So I'll try there soon. If I don't find it there, I'll buy it on amazon.com (Ipsy's $5 off of $25 purchase of the product from the ulta site isn't a "deal" when you have to pay shipping… plus spend more money.)
---
Almost forgot. A discount code to GenBeauty in LA. The fact that it's in LA I won't be attending but the coupon code can be used by multiple people so I thought I would post it: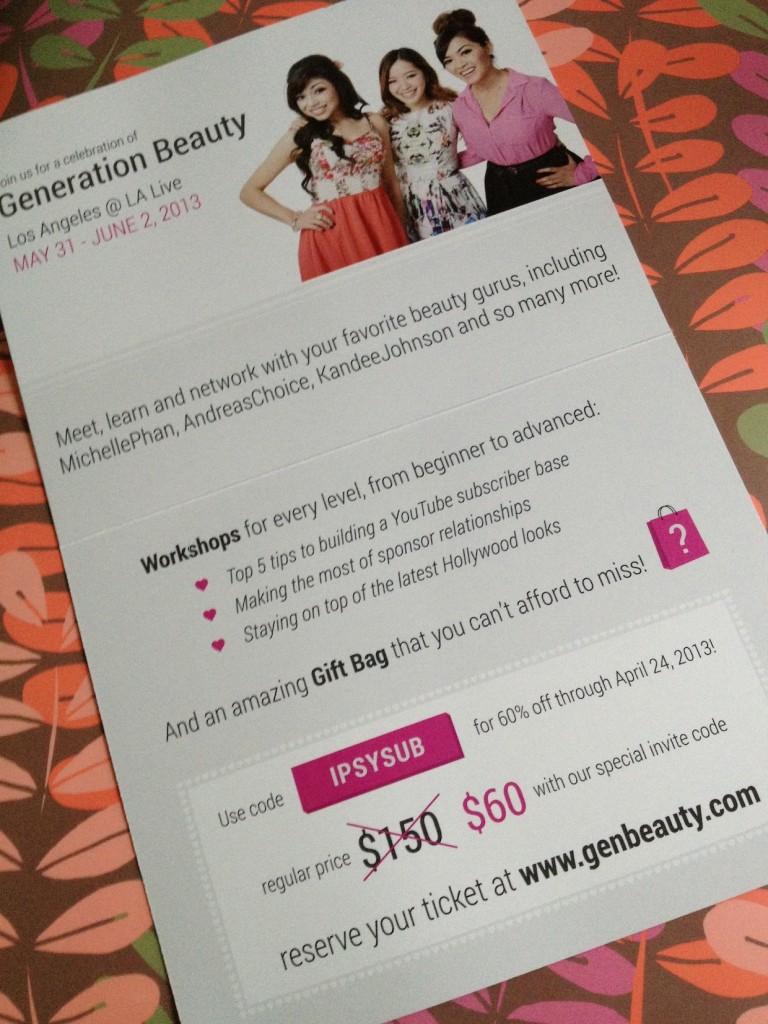 And the unboxing video (this time I remembered the tripod! But my angles are a little off):
If you like what you see, don't forget to pin it or share the link!

Tweetable! http://clicktotweet.com/3e20d
Click the tweetable link to share this blog post quickly on twitter.
There is a preview so you can make alterations before it posts.