Full disclosure: The folks over at Anastasia sent me a lipgloss to try and review. I still believe in giving an honest review even if a product was given to me so here goes.
Anastasia of Beverly Hills
HydraFull Lip Gloss
Paraben Free | Hypoallergenic | Dermatologist Tested
http://anastasia.net/
 Price: $21.00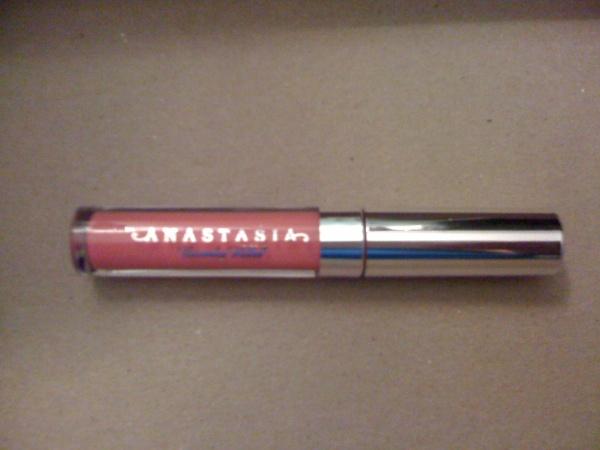 The color is a little brighter than pictured here – it's hard to get a pic with the metallic lettering. "Sorbet" really looks like a raspberry sorbet in the tube.
First the good:
Applied to my hand I thought "how in the world is this ever going to look good on me, my skin doesn't do pinks well… man this looks bright for me and I'm not going to be able to wear this out of the house." Lets say I was a little worried.
But on my lips it gave them a nice pop that I thought "ok, maybe not everyday but it looks good." Enough shine, a little color.
To me it looked a little more pink than in my photo below but not as bright as the photo above. I applied lightly and then rubbed my lips together to even it out which brings me to my next comment. (Photo was taken in the car with true daylight.)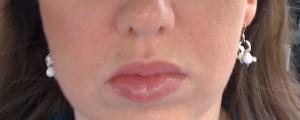 I know that some people like or prefer what I'm going to call the "spackel applicator." You know, the wand with the little plastic tip instead of the fuzzy one. I personally prefer the fuzzy tip applicators and hate trying to use the spackel type. I'm not holding the applicator against it though especially after what I did next.
I decided to experiment… yup I took it apart.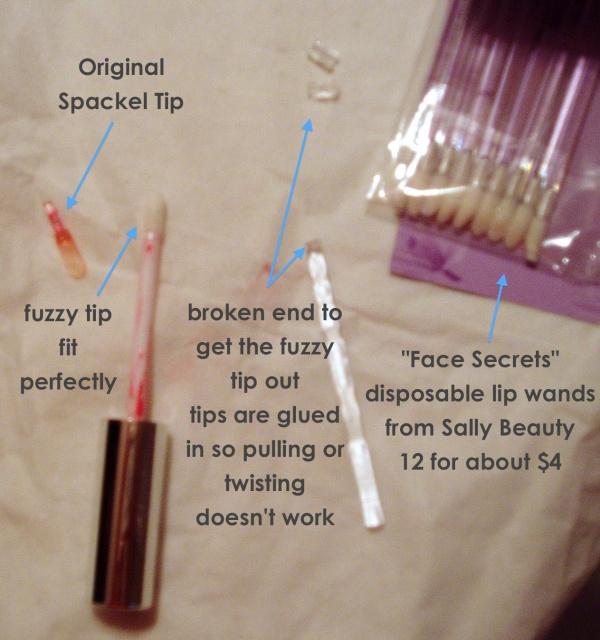 A trip to Sally Beauty and I had spent about $4 on some wands with the fuzzy tips. First try I tried to twist one out but that didn't work because they're glued in so I tried cracking the acrylic with a pair of pliers. That worked. The spackel tip in the Anastasia gloss pulled with a little tug and I popped in the new fuzzy tip.
So lets talk about how this lipgloss wears. If you've ever worn Mac's Lipglass or Zuzu Luxe / Gabriel Cosmetics lipgloss I would say the Anastasia Hydragloss feels about the same as these and wears about the same amount of time. This means compared to drugstore brands it's that little bit extra sticky and stays on a bit longer. It's still a lipgloss though and doesn't stay around forever so you're going to want to throw it in your purse and reapply a couple of times during the day. Also like the Zuzu Luxe it has a nice moisturizing affect.
Now for the bad:
I had high hopes when I looked over the ingredient list because at a glance it looked pretty good. But I popped the list into the Cosmetics Database to get a better idea (it wasn't a product they already had listed.) Lower is healthier.
Retail Price:
Anastasia HydraGloss  $21
Zuzu Luxe lipgloss $18.15
Gabriel Cosmetics lipgloss $16.75
Mac LipGlass $14.50 or $18.50 for pro longwear 
Just to be fair I'm going to break it down to price per fluid ounce here.
Anastasia Hydragloss: 0.07  oz = $300/oz**
Mac LipGlass: 0.17oz = $85.29/oz
Zuzu Luxe lipgloss: 0.25 oz = $72.60/oz
Gabriel Cosmetics lipgloss: 0.35 oz = $47.86/oz
** I know that some of the difference is the thickness of the walls on the tube for Anastasia but if you look at them side by side I can't see how Anastasia would have less than the Mac LipGlass or Zuzu Luxe. IF Anastasia's Hydragloss is .17oz like the Mac Lipglass then it's $123.51/oz which still makes it the most expensive of the bunch but it's a LOT closer to what I expected.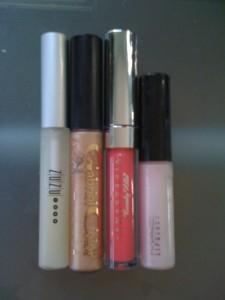 BOTTOM LINE:
Would I buy it? Probably not because there are healthier options. Even if Anastasia's lipgloss were cheaper I would still pick Zuzu Luxe and Gabriel Cosmetics lipgloss because healthier is MY priority. I no longer buy Mac Lipglass either.
Is it a high quality lipgloss? Yes, I do think it's good and I do think that it's a bit better than the Mac Lipglass because it's more moisturizing than the Mac.