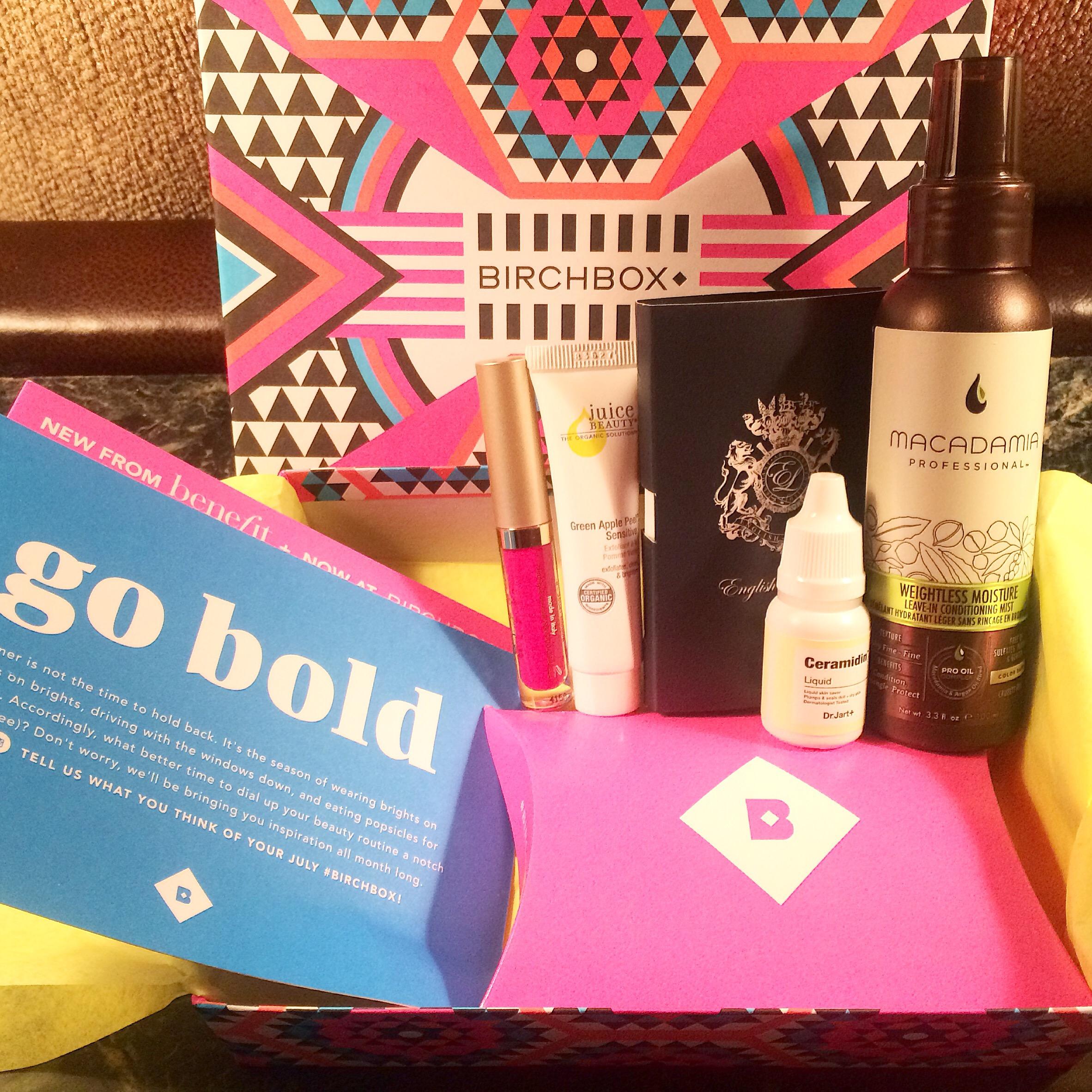 stila look at me liquid lipstick in bella – I thought this was one with dimethicone in it but in looking at the Birchbox listing, it isn't (cones rule things out for me – allergy-like issue.) It does have parabens though. This MAY fall into a category of "unhealthy but use once in a blue moon" because the color just pops and is fun. Actually it's not as bad as I thought it would be. It's not healthy but it's a 5. Right in the middle. Mostly because of Propylparaben. I think I may give this one a shot here. Just for those times when I want a super vibrant neon pink lip. 🙂

Juice Beauty® GREEN APPLE™ Peel Sensitive – I'm half and half on Juice Beauty products. Although most are SUPER healthy, I have found that only about half of them seem effective on me in doing what they claim. Juice Beauty's oil-free moisturizer was one I used until I came across the Derma that trumped it. With that in mind, the ingredients here look good. It's going to get docked some points with EWGEWG Environmental Working Group – an organization focused on research to make informed choices and live a healthy life in a healthy environment. for Vit A and maybe a few things that would make this a good peel … but it's a PEEL. Yup right about where I expected it to be – it's a 5 with Vit A causing a lot of that. Look over the ingredients and decide for yourself. I'm going to give this a try.
Keep in mind that with peels you don't want to use them and then say go to the pool for a couple of hours. I like to use peels and exfoliators at night so I can apply some heavier moisturizers and give my face some time to heal.

Macadamia Professional™ Weightless Moisture Leave-In Conditioning Mist – Cones rule this one out for me personally but there are a lot of long ingredients in here that are throwing up warning flags as well. There is fragrance but no parabens. Let's see what other ingredients get called out and why…. right off the bat "POLYQUATERIUM-37" doesn't match anything. No obvious alternative name so going from there. Ah yes … an ingredient I'm starting to see more because people have become aware of parabens. Companies are choosing other preservatives that can be just as bad. In this case: METHYLISOTHIAZOLINONE So this ranks a 6 with the EWG Skin Deep Cosmetics database.

Dr. Jart+ Ceramidin Liquid – so not a "cone" by name but dimethiconol is a silicone polymer which rules this one out for me personally (personal issue with cones.) Two other ingredients were clearly misread by OCR "crosspolyrner" should be "crosspolymer" for example. Yet again with that tricky paraben preservative replacement – Methylisothiazolinone … what a mouthful. This ends up ranking a surprising 6 with the EWG Skin Deep Cosmetics database.

English Laundry Eau de Parfum No. 7 for Her – synthetic fragrance. Headache and itchy nose without even opening it. Seriously I need them to realize that this HURTS me and makes me think each month I get a fragrance about quitting. And I would readily accept having one less product in my box if it meant not having to be exposed to synthetic fragrance samples that affect my allergies. And if you think "how do you live with people around you who use these products" to which I say "there's a reason I don't live in NYC or some of the other major cities." And yes I have left places when someone's perfume was overwhelming. Fragrance is an unhealthy 8. PRETTY PRETTY PLEASE BIRCHBOX GIVE ME A WAY TO OPT OUT OF FRAGRANCE SAMPLES! I know I may still get a scented shower gel I can't handle but I would at least like to stop getting little vials of insta-headaches. PLEASE!!!
Stila in Bella below: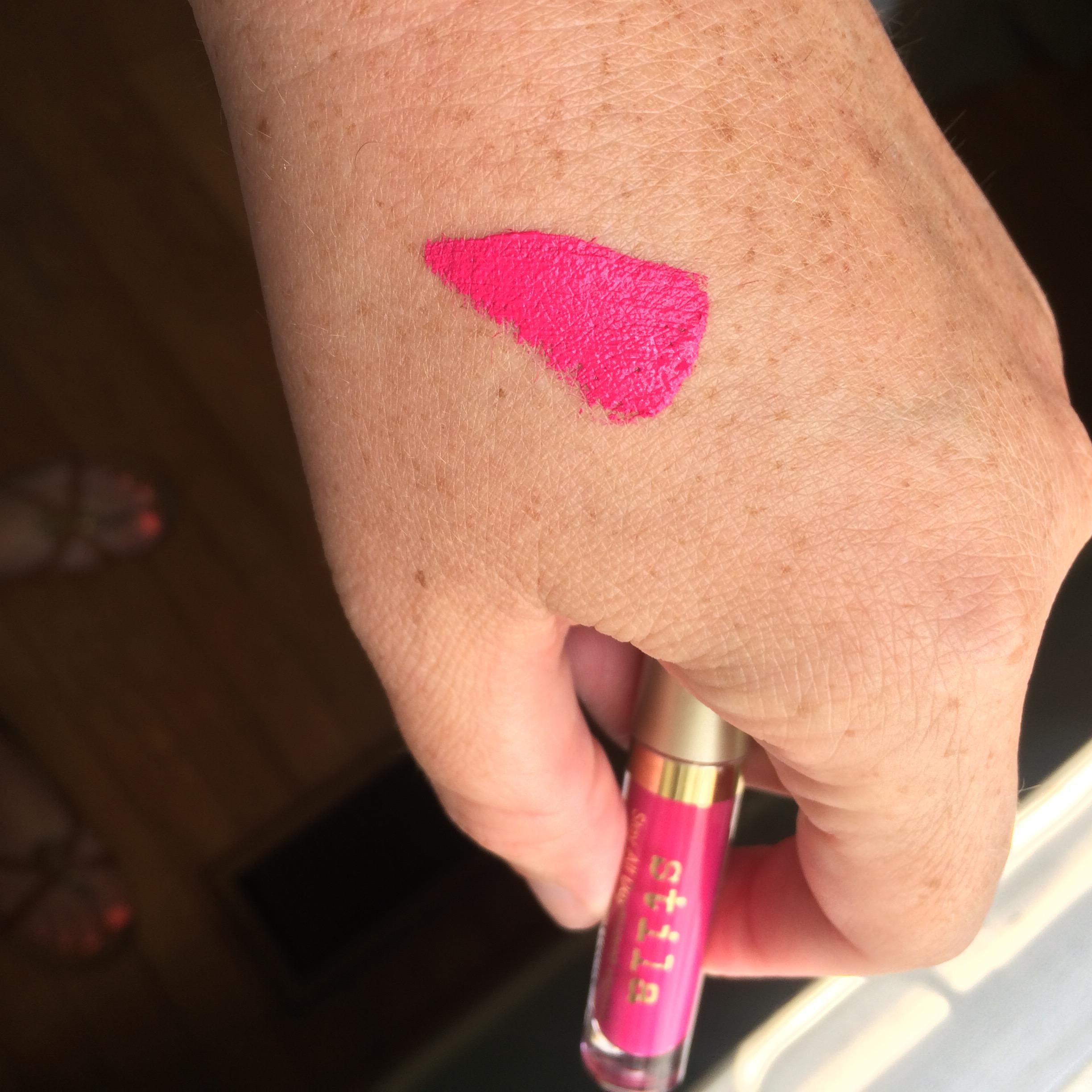 ---
Still not signed up for Birchbox?



http://birchbox.com?raf=3l3e7
{ yes it's an affiliate link, I get 50 points which equals $5 credit – share the love! }