Stila look at me liquid lipstick in Bella (swatched below) is a matte neon lipstick that's part of the stila's stay all day liquid lipstick line. And although I didn't wear this one all day … yet, this neon matte lipstick seems like it will have some staying power. I ended up using coconut oil to get it back off both my lips and my hand.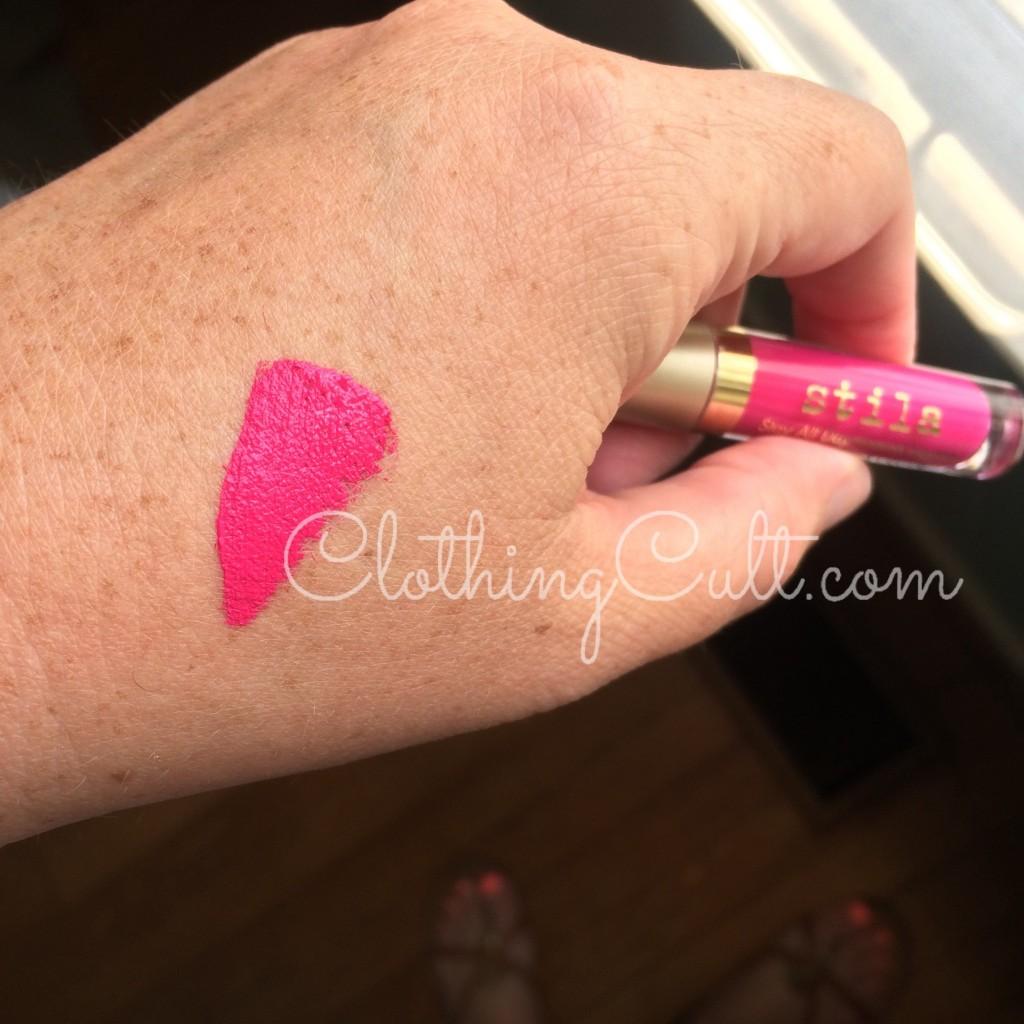 Stila look at me liquid lipstick in Bella – Neon Matte madness!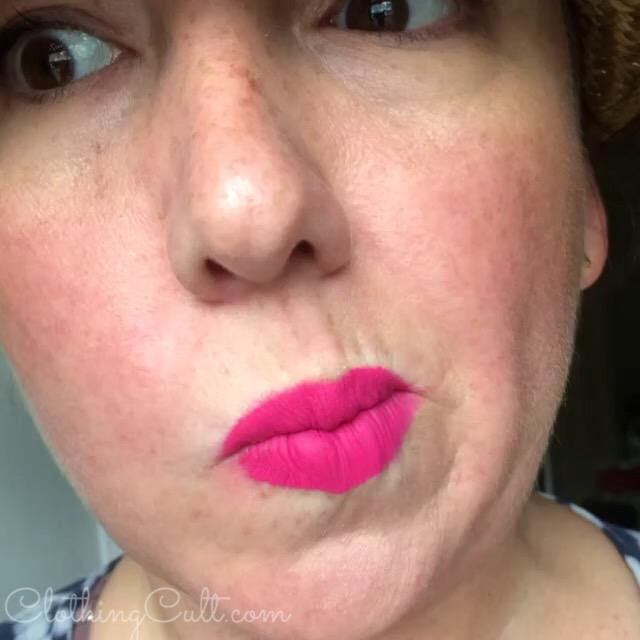 I'm on the fence about this. I am kinda in love with the color … but I also feel like I look a bit freaky with it on. And I don't wear a vibrant or deep lipstick … ever. I recently posted the EWGEWG Environmental Working Group – an organization focused on research to make informed choices and live a healthy life in a healthy environment. Skin Deep Cosmetics score on my Birchbox July post and it's a little less healthy than I would normally go with but I don't know of any natural equivalent to this. And this is not the type of color most people would wear daily!
I do think this would be pool proof and waterproof…. it does . not . budge . once it's dry. Which is nice because one of the reasons I don't wear a lot of dark or vibrant lipsticks is because they do smudge or come off on my teeth. This does not.
But that means you also have to be careful putting it on. You should use the wand to get the shape you want on both top and bottom lips, don't press your lips together because that can make it look weird. Just apply and let it dry. I have no idea what lip liner you could even begin to use with this so apply carefully because Unevenness WILL show … you can kinda see that in the image below: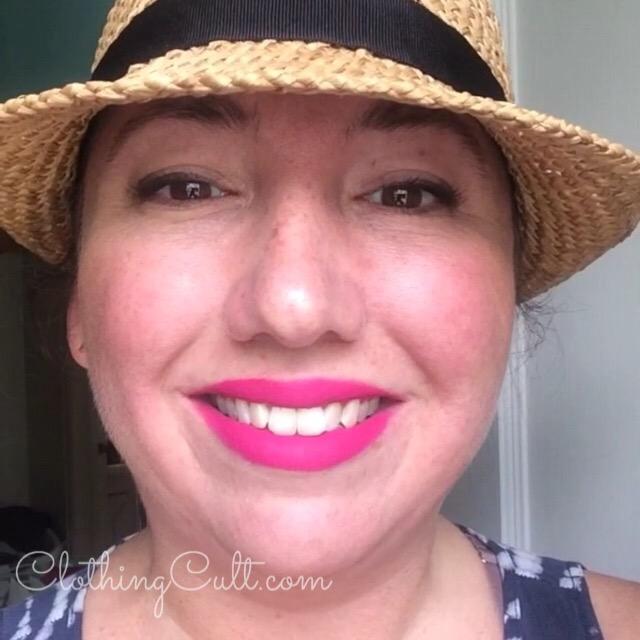 Final review of the Stila look at me liquid lipstick in Bella
I'm eyeing the other colors even though I'm not even sure that I will wear this one! The matte neon is very appealing to me. I don't know why but it is. The fact that it stays put and also comes in a lipgloss tube is also appealing. I'm so torn!!!