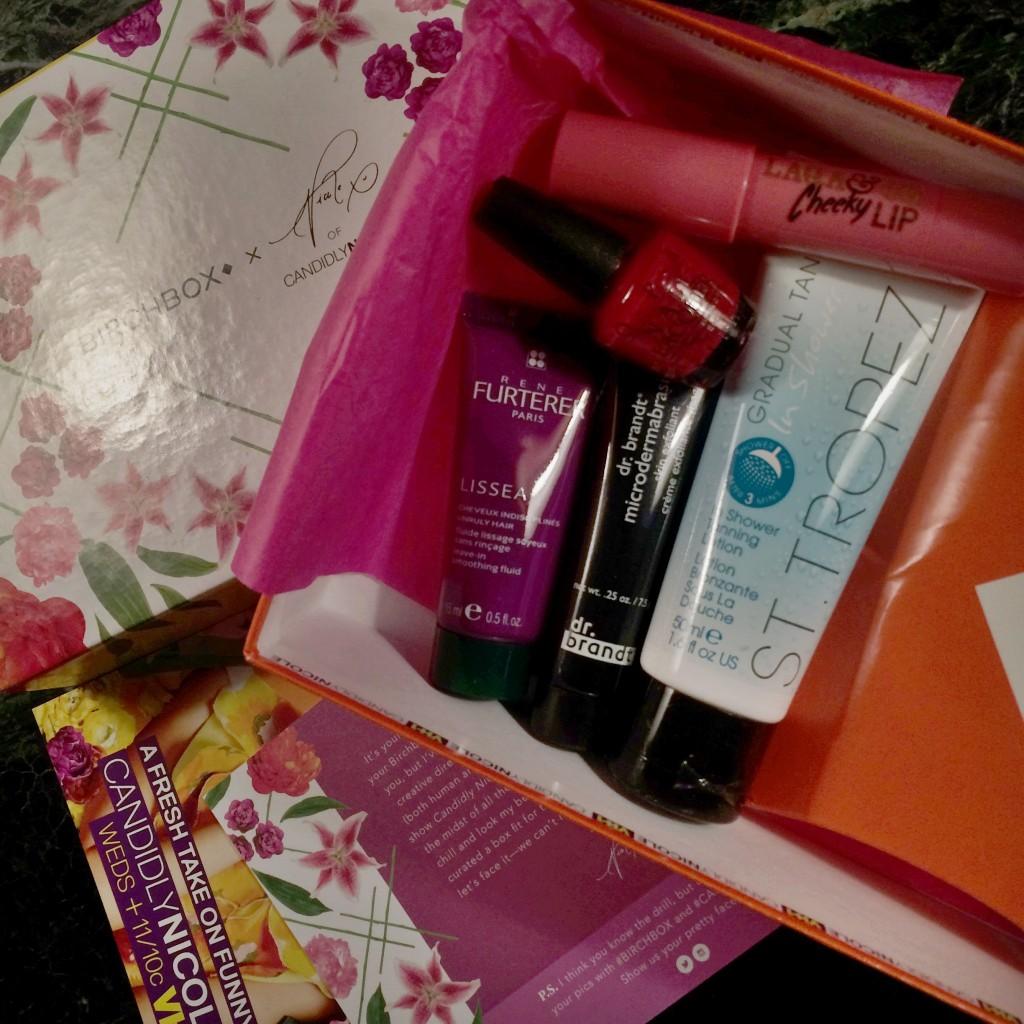 St. Tropez Gradual Tan In Shower Lotion – no dimethicone (a personal issue) but it does have fragrance added. Which appears to be the worst thing in this. Overall score is a 5 with the EWG Skin Deep Cosmetics Database score. It could be better but really as I said the worst thing is the fragrance. There are a couple of other things they could probably swap for something more natural for it to be healthier but this is probably one of the better tanning lotions score-wise … and from what I hear, it's one of the better self tanners color-wise so I MAY give it a shot even though the score is a little higher than I would like. The scent will probably be the determining factor here for me. Things that cause me (or Tim if it doesn't wash off) problems scent wise end up a no-go. I kinda like the form factor – that it's a gradual shower lotion instead of something that you have to carefully put on, let dry and then wash your hands immediately.

dr. brandt® microdermabrasion skin exfoliant – fragrance, parabens, and a couple of other things that aren't so healthy. No cones though. This ends up a 6 with the EWG skin deep cosmetics database. It's the ingredients and not the score that's going to keep me from trying this one.

OPI Venice Collection Amore at the Grand Canal – so instead of a score I'm going to check and see if it's "5-free." Does it any of the following:
formaldehyde – not in here
dibutyl phthalate – not in here
toluene – not in here
camphor – not in here
formaldehyde resin – not in here
For the heck of it I also ran an EWG report on this too … I don't think I've ever run one on a nail polish. It came out a surprising 2!
This is a really nice rich red. The photo on the birchbox site does not do it justice. I think it will make a really nice fall color.

Rene Furterer LISSEA Leave-in Smoothing Fluid – this one I think I can smell through the container. The fragrance in this one makes it a no-go for me along with the dimethicone. It's also not really that healthy coming in at a 5.

LAQA & Co. in Humble Brag – no cones, no parfum, no parabens, we may have a winner! BHT seems to be the worst ingredient here but the overall score here is a 2. So winner winner chicken dinner. 🙂
---
Still not signed up for Birchbox?



http://birchbox.com?raf=3l3e7
{ yes it's an affiliate link, I get 50 points which equals $5 credit – share the love! }