I've had a couple of Burt's Bees new lip glosses for maybe about a month now and really love them so time to do a review.
I first saw these at CVS near where I live around the beginning of January (I think) but some jerk had broken the seal on every single tube. So it wasn't until I managed to head over to another CVS that I managed to buy my first tube.
My favorite natural lipgloss has been Gabrielle Cosmetics Zuzu Luxe and I find the Burt's Bee's new lipgloss tubes to be very comparing in consistency, quality and staying power. Zuzu Luxe is about $18 a pop at Wholefoods or online. Burt's Bee's is about $9 each which makes them very appealing particularly if you like variety.
Burt's Bees lipgloss tube 251 "Evening Glow"
Back in November I bought Zuzu Luxe in "Tango" (I keep meaning to do my Zuzu Luxe haul post but haven't yet.) Evening Glow is a dead ringer for this shade. My only problem with it … is I didn't mean to buy a dup of something I already owned! And it's a little darker than my daily wear.
click for a larger view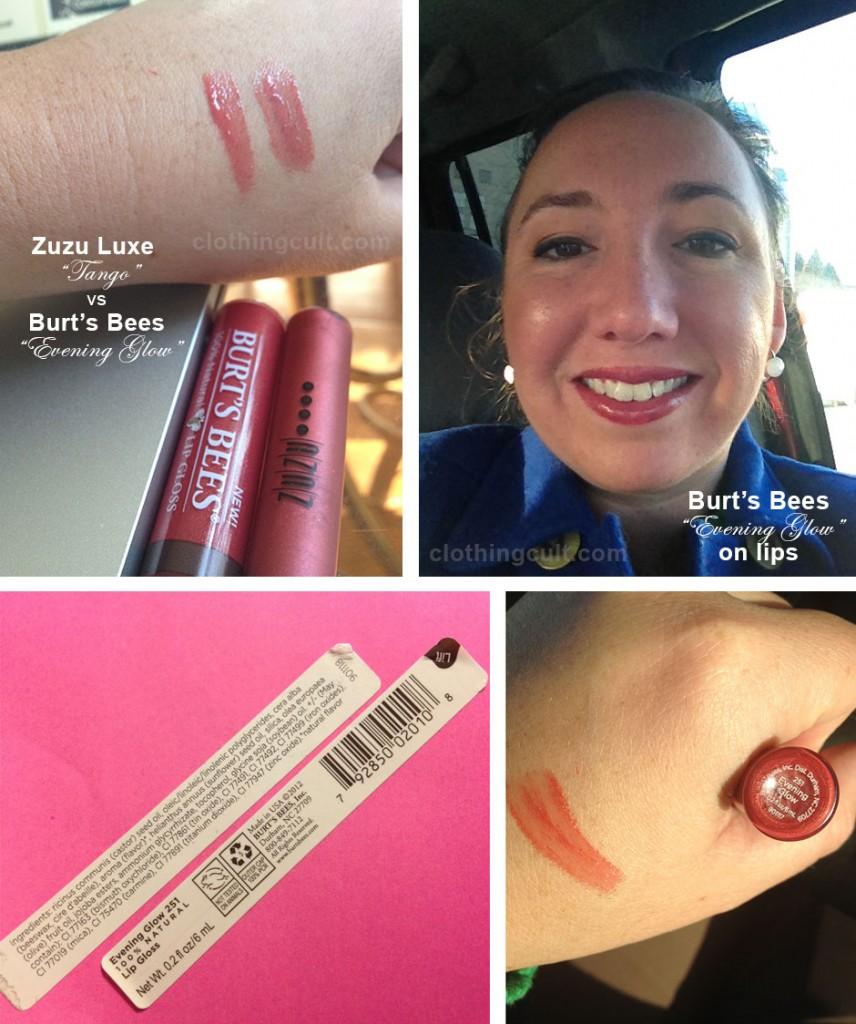 Burt's Bees lipgloss tube 221 – "Sunny Day"
Sunny Day is a really nice perfect light pinky peachy color – it's a very easy to wear color. A sort of "your lips but better" option and I've been using it a surprising amount. Before I used Zuzu Luxe "Crystal" which is a nice clear gloss but I like this just that little bit more for daily wear. This one is definitely a lot less pigmented.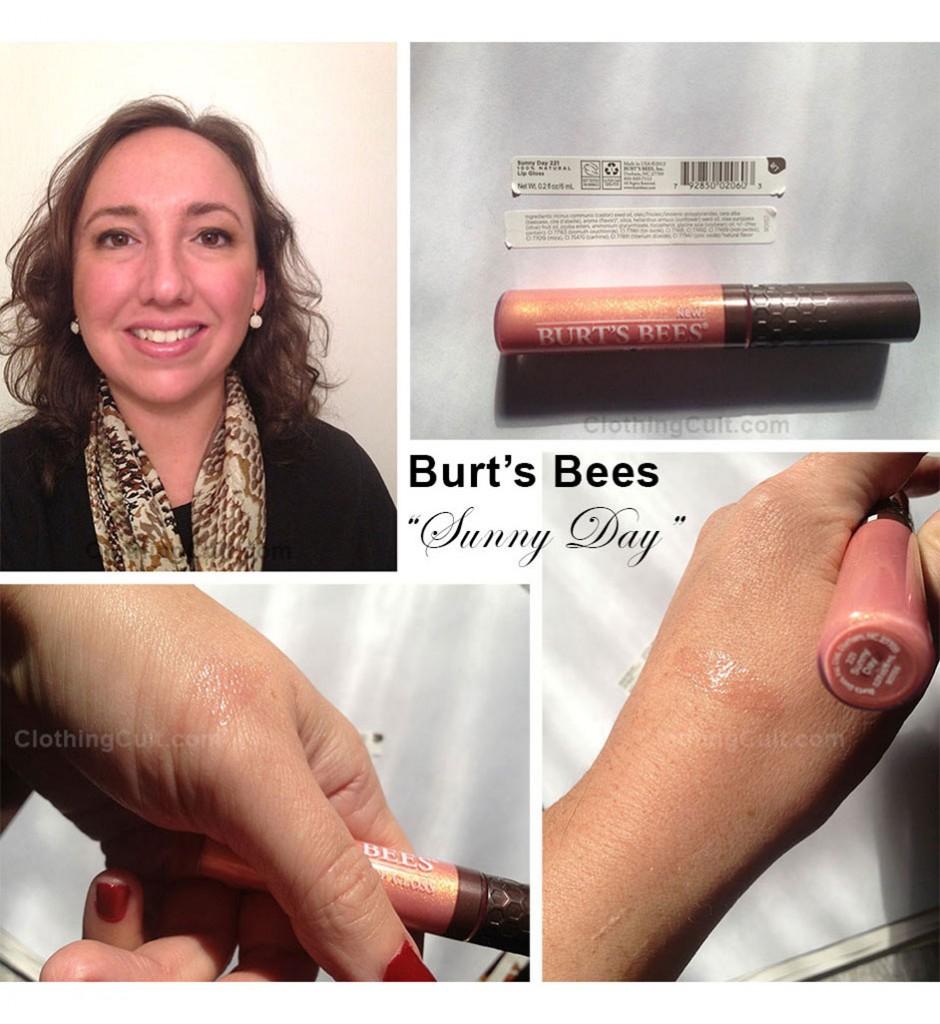 Both colors have a certain amount of shimmer to them but neither of them is over the top or glittery on your lips. I don't think any of the available shades don't use mica which is what gives it that shimmer (no matte or cream gloss here.)
Overall I'm really pleased with these and I've got my eye on a couple of additional shades to try out. 🙂 https://www.burtsbees.com/natural-products/lips-lip-color/lip-gloss.html
Zuzu Luxe lip glosses:
http://www.gabrielcosmeticsinc.com/index.cfm/product/43_20/zuzu-luxe-lip-gloss.cfm
If you prefer lip gloss sticks, check out my posts on Burt's Bees vs Wet N Wild Lip Shimmers.
http://clothingcult.com/2010/11/03/burts-bees-vs-wet-n-wild-natural-blend-lip-shimmers/
---
Side note about Burt's Bees: Burt's Bees company was purchased by Clorox in 2007 but Burt's Bees still does NOT do product testing on animals. Some people dislike the parent company enough to not want to purchase products from them, and that is your right to make that choice. I however am reviewing based on healthy ingredients and quality instead of politics on this post. It can be hard to find good natural makeup resources and I personally don't plan on disqualifying Burt's Bees over their parent company alone.
If you like what you see, don't forget to pin it or share the link!

Tweetable! http://clicktotweet.com/W2jDd
Click the tweetable link to share this blog post quickly on twitter.
There is a preview so you can make alterations before it posts.