I previously talked about the WNW Natural Lip Shimmers here:
http://clothingcult.com/2010/08/12/wet-n-wild-natural-blend-lip-shimmer-review/
Now I have some photos so you can see these Lip Shimmers compared to the Burt's Bees Lip Shimmers. I also did the swatches on my arm in different lights since it can often be hard to tell what color something is online. Sorry that the first photo is a little blurry.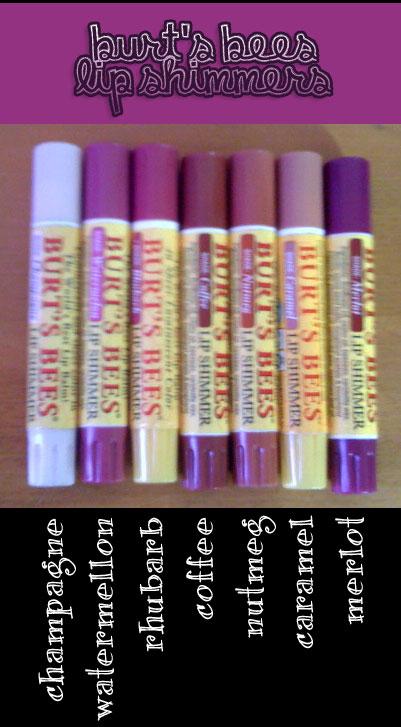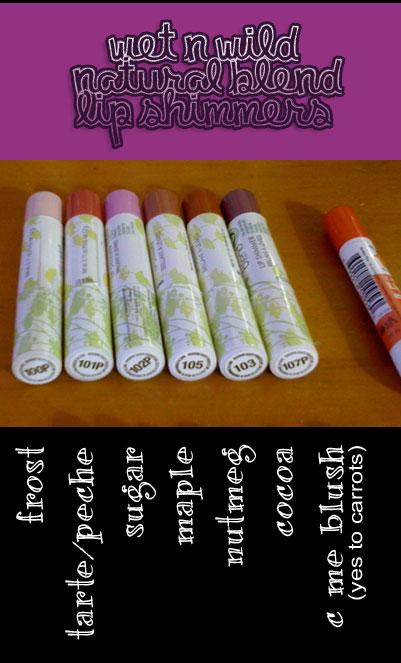 Burt's Bees VS. Wet N Wild Natural Blend LIP SHIMMERS bottom line:
As you can see, many of the colors are similar but only a few could be mistaken for one another. Wet N' Wild's "Frost" is almost indistinguishable from Burt's Bees "Champagne" Lip Shimmer and both "Nutmeg" colors are pretty darn close.
As I mentioned in the previous post, the ingredient list is natural with no parabens, no synthetics etc. which is very surprising for a cheap drugstore brand that doesn't usually focus on natural products.
And when I say cheap drugstore brand, I really do mean cheap. Burt's Bees Lip Shimmers are $5 each whereas the Wet N Wild Natural Blend Lip Shimmers are only $2 each. You can typically find then at Walgreens but if you don't see them in the stores you can still buy them online. Amazon.com carries them but at a much higher price so I would recommend Walgreens.com or Drugstore.com if you're having trouble finding them locally.
UPDATE: If you prefer lip gloss in tubes, check out my post on the Burt's Bees new Lip Gloss:
http://clothingcult.com/2013/03/13/burts-bees-new-lipgloss-tubes/