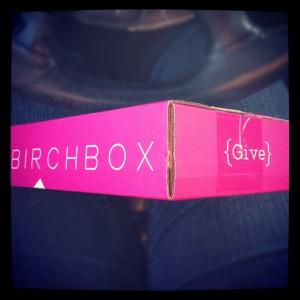 Masqueology Revitalizing Eye Mask – parabens
MCMC Fragrance Phoenix Eau de Parfum – "In the MCMC Fragrances laboratory, we use both natural and synthetic ingredients.  The Dude No. 1 beard oil is the only 100% all natural product we currently have on offer, however, in all of our products, we do use an especially high concentration of natural ingredients in comparison to mass-market perfumes, which usually contain little (and sometimes none at all) natural ingredients."
stila all over shimmer liquid luminizer – dimethicone
The next three only list "key ingredients" on their website so they probably aren't completely natural:
Kiehl's Creme de Corps 
Masqueology 7D Moisture Cream
Masqueology Masque Cleanse
So second month I'm not going to use any of the samples. I'm repeatedly disappointed that somehow when they have an organic brand I typically don't get it in my box. I would be less disappointed if they didn't have natural and organic things that I would like to try. I feel like they avoid sending the items that would be a good match for me to me. I want to sample these things, not buy full size to try, which is part of the whole reason I joined Birchbox. Yes, what I got was high end, but that's not my main concern. Yes, I still want it to be a fun process too.
Items listed as November items I wish I had received:

One Love Organics® Aromatic Body Serum
Shea Terra Organics Whipped Shea Butter Ultimate Moisturizing Body Crème
Mox Botanicals Lip Butter
Lulu Organics® Lavender + Clary Sage Hair Powder

Anyone get any of these 4 items and want to trade? I have some products from previous months that have gone unopened. (I ended up doing a giveaway with many but still have some.)
I'm starting to not feel the love here Birchbox – why are you taunting me so Birchbox!! It might be time to try an natural / organic box. Not sure yet if I'll ditch Birchbox entirely but definitely time to try something new and more fitting.
Birchbox 2012 Holiday Gift Guide:
---
 Still not signed up for Birchbox? 



http://birchbox.com?raf=3l3e7
{ yes it's an affiliate link, I get 50 points which equals $5 credit – share the love! }