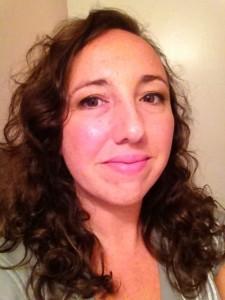 I bought the Pixi Beauty Lip & Line in Fresh Pink. It actually seems to look better in the photo than it does in real life (though I was tired and ready for sleep when I took the photo.)
It's just a little too pink and a little too chalky looking in person somehow. I tried adding a lip gloss on top and that didn't really help. Somehow it washes out my lips just a little too much and had that "teenager just starting to play with makeup" look to it.
I was impressed with the ingredients and would probably try something else from their line but I was not impressed with this lip & line product.