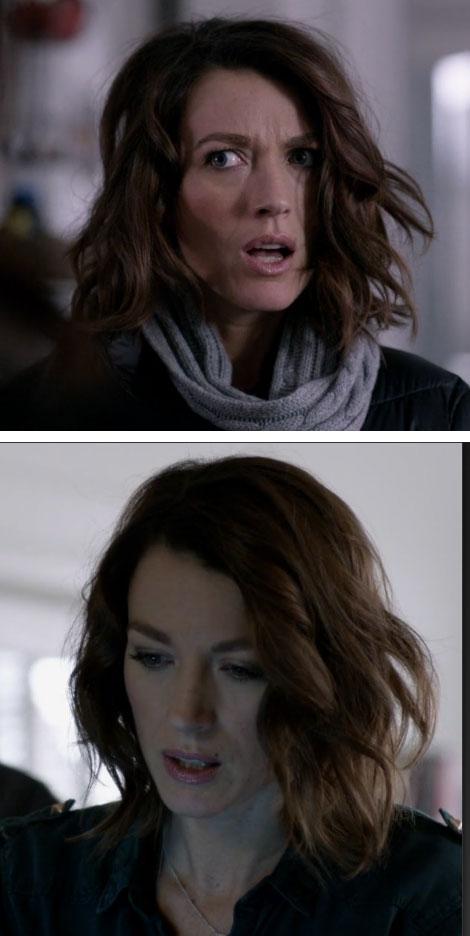 I'm a little obsessed with Natalie Zea's (character Claire Matthews) short (er) to medium length curly bob in this episode.
It's like a shorter version of Connie Britton's hair and I think it would work well with my hair and be an easier length to manage particularly during the summer. Maybe also look good with a slight ombre / highlights on the bottom (nothing too harsh) or just lightening from summer sun and the pool. 🙂

I may see if I can find someone who can actually cut my hair for a change as I've been cutting my own hair for years. Why? Because of too many stylists no matter the price gave me the exact same cut no matter what I ask for and I could cut my own hair better. I spent $20 and I spent $120 and did not get the cut I asked for really any time I went.
But I don't think I can pull off this cut on my own so it's probably time I risk letting someone else try again. I would be armed with a whole series of photos and different angles though so maybe I'll have better luck? 🙂