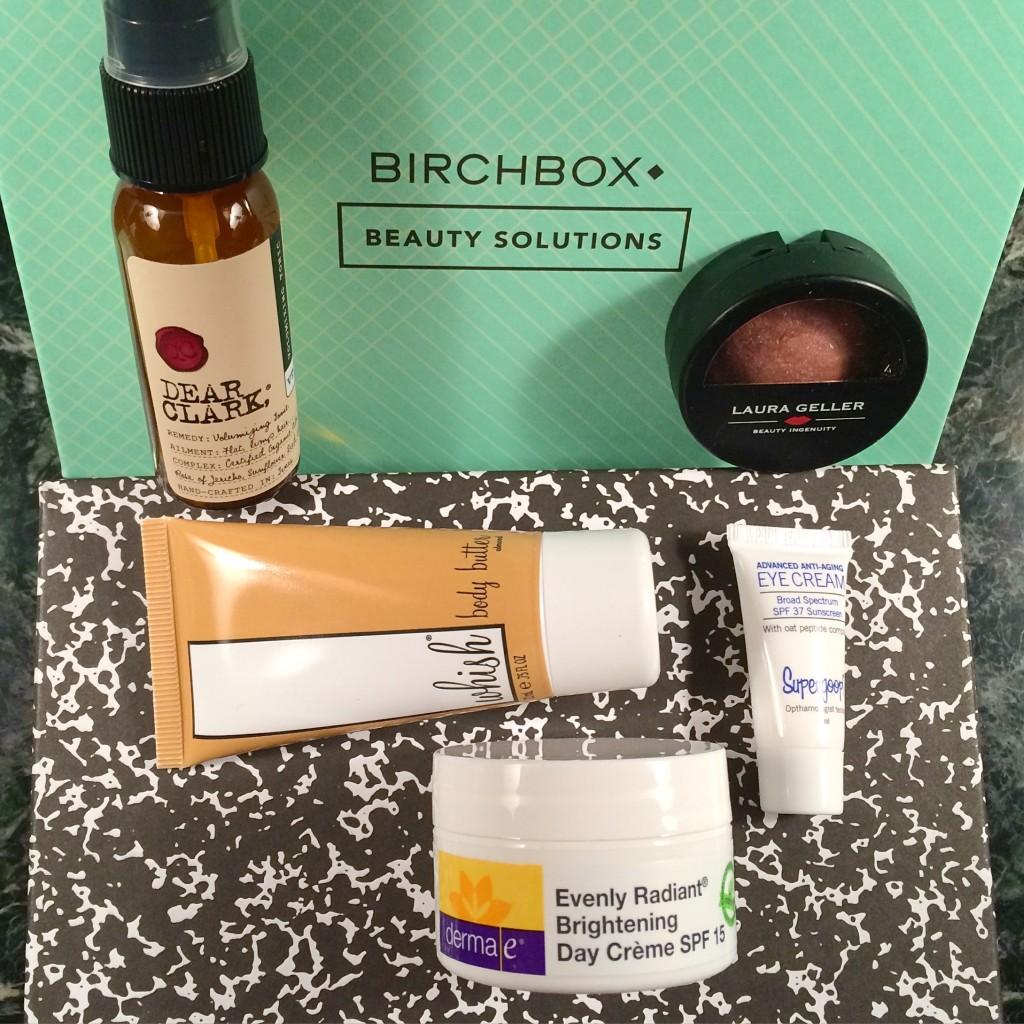 Dear Clark Volumizing Tonic – ok I was most excited to try this product just because of the ingredient list and rightly so. It's amazing and actually does what it says it will do. It gives your hair a little extra boost and it does it without a lot of the unhealthy junk that so many other products use. This is what I keep expecting dry shampoos to do and feel like. More volume, a little texture to help style your hair. I'm in love! And Volumizing sprays aren't even the type of product I usually get excited about. And honestly I don't want hair the size of Texas so the volume is very reasonable and fairly controllable for those worried about that. You can got big if you want or just give your hair a little oomph. It is not scent-free but it is scented only by the ingredients it uses. That does mean though that you will smell lightly of patchouli. No one else can smell it and after half a day I don't even smell it really. So yes, if you sniff the bottle your first thought might be "hippie" but your hair won't look that way.
Now here's why I'm going to remind you to take the EWG score with a grain of salt. This product got a 4. But the ingredients are amazingly good and healthy! Clove oil alone gets a 5. I LOVE clove oil! It's amazing. It's healthy. I understand that if you put essential oil directly on the skin it could be a bad thing if it's not diluted but that's not what we're doing here. Alchohol 40B … again … we aren't drinking this in quantity so there's less concern here. There are three ingredients I can't identify as natural that are between a 2-3 each that aren't great but are mostly contamination concerns so I'm not even really worried about those either. No parabens, no synthetic fragrances, no cones, this is a healthy product and not one that I'm going to avoid because it got a score above a 3. So I'm going to say that unless you have an allergy to one of the ingredients, you should just ignore the score on this product and really look at the ingredients here.
I've used this product pretty much every day since I've received it! Between this and my new hair brush, every day seems to be a good hair day! I'll stop gushing now… 🙂

Laura Geller Beauty Baked Blush-n-Brighten – the first three ingredients are Talc, Mica, Mineral Oil, and Dimethicone. 3 of those are ingredients I avoid (hint, mica is the good one.) Two just feel weird on my skin (talc and mineral oil) and one seems to cause my skin to break out for some reason (dimethicone.)  It also has parabens and "Imidazolidinyl Urea" which is a formaldehyde releaser. I haven't even run it through the EWG skin deep database yet! However I thought it was going to be a lot worse than a 5. 

Whish Three Whishes Body Butter – I have not been thrilled with any of the Whish products. They all contain fragrance and the scents have been … just not good in my opinion for the most part. If they would ditch or go with a natural fragrance though their products would be a lot better. However it's most unhealthy ingredient is the fragrance which makes it a 3 with the EWG skin deep cosmetics database.

Supergoop!® Advanced SPF 37 Anti-Aging Eye Cream – dimethicone rules this one out for me. This is not the worst sunscreen though at a 4 but there are also healthier sunscreens out there. Also I think one of the active ingredients may be one of the sunscreens you want to avoid in the ocean due to how it can damage coral reefs. I'll have to go back and look at that. I wrote a previous post on this.

derma e® Evenly Radiant® Brightening Day Crème SPF15 – you may already know that I'm a big fan of Derma e. Honestly it took some samples to get me to fall in love with them because the only thing I'm not a fan of is the packaging. I hate products I have to dip my fingers into! Despite this I have actually had some Derma e products that I've used the entire product and repurchased. That said, I've already tried this and while it's good, it's not my favorite moisturizer from this company. But it is good and it's WAY better than many moisturizers from other companies. I think the real test will be when it's summer. This seems like a better moisturizer for the summer months when your skin is less dry. Right now I'm actually using a night cream during the day because the winter has been harsh. When it comes to the ingredients though, the list on this product is great and scores a healthy 2 with the EWG Skin Deep Cosmetics Database. Yay!
---
 Still not signed up for Birchbox? 



http://birchbox.com?raf=3l3e7
{ yes it's an affiliate link, I get 50 points which equals $5 credit – share the love! }