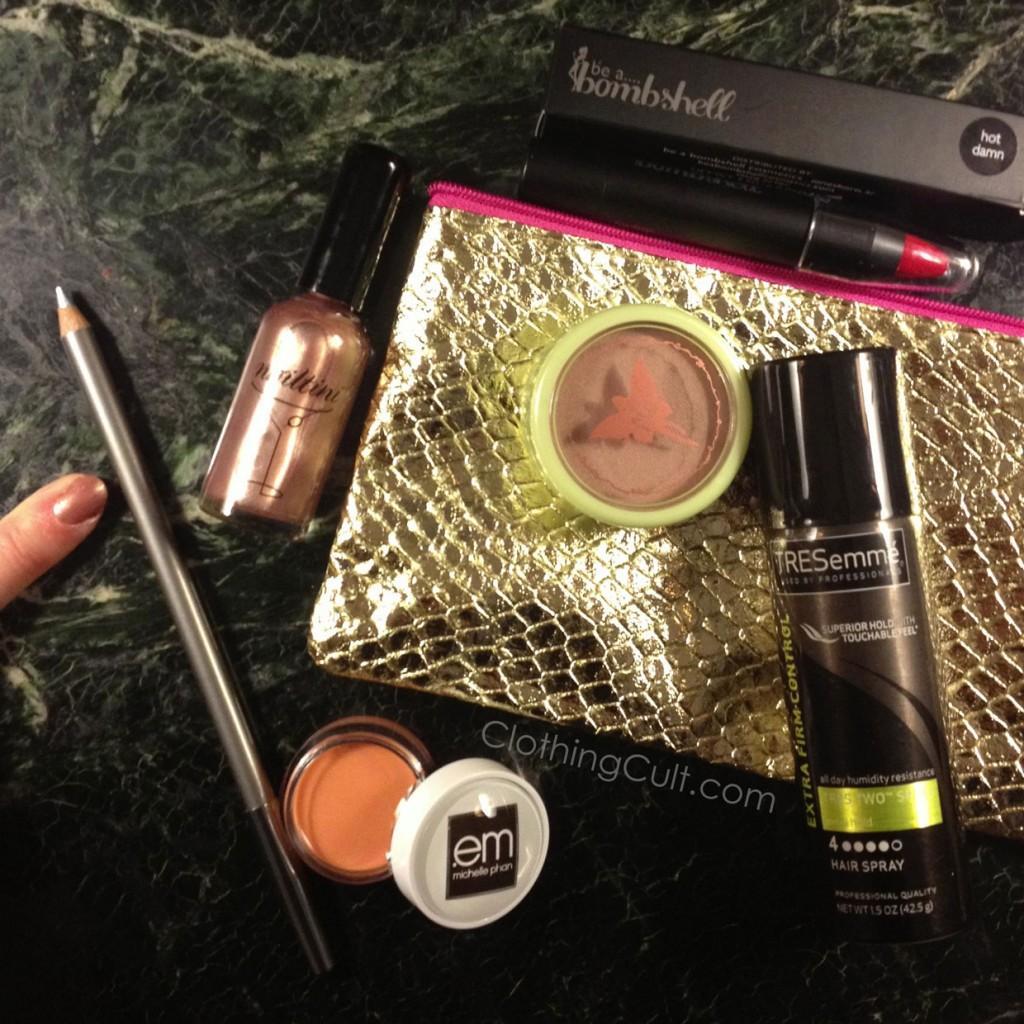 em michelle phan – pillow plush cushiony lip balm in vanilla – the color is almost non-existent. No cones or parabens – yay! fragrance, boooo. If they had left out the frangrance this would likely have rated a lot better than a 4 with the EWG cosmetics database.
Be a Bombshell Lip Crayon in "hot damn" –  this is a cherry red shade. No cones or fragrances, yay! Parabens though, booo. This ranks a 5 with the cosmetics database.
Nailtini Straight Up Color Nail Lacquer in Champagne – this is a coppery color in the bottle but does actually look more like "champagne" when applied. And as I've established before – Nailtini is three free so all good here!
Pixi Beauty Bronzer – cones … I can't use this personally (cones break me out without fail) but otherwise this is super healthy. It's a 2 with the cosmetics database. Yay for healthy! Bad that I can't use it. :/
Starlooks Gem Eye Pencil in Topaz – this is a silver eyeliner. No cones or fragrance … but parabens. It is another 5 with the cosmetics database. Remember, lower is better! The report actually calls out carbon black as the worst ingredient. Petrolatum and aluminum powder were also concerns but ranked 4s as ingredients.
TRESemmé® TRES Two Extra Hold Hairspray Travel Size – no cones or parabens but fragrance. :/ This ranks a whopping 7 though!! HORRIBLE health-wise. There were also two other reports for this so they apparently have changed the ingredients several times – none are healthy. Report 1 & report 2.
Swatches: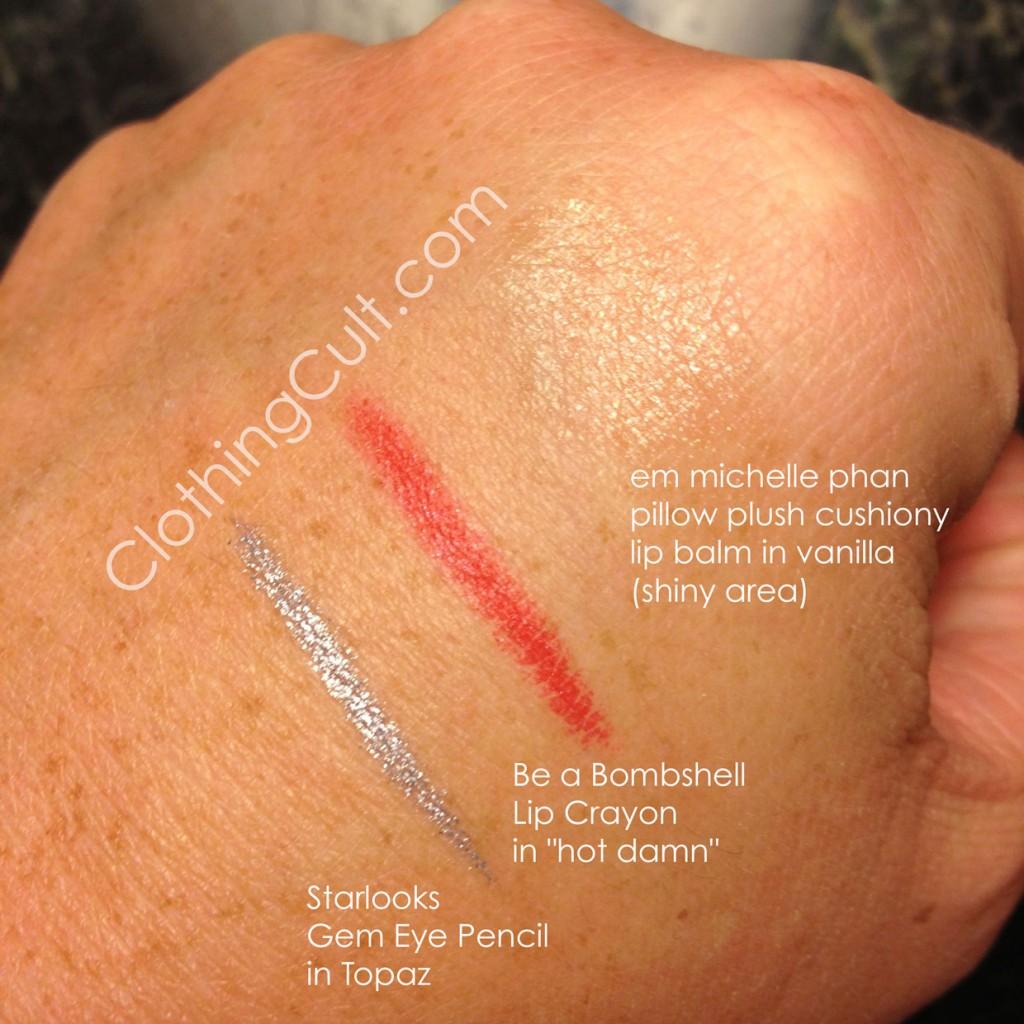 So this month's Ipsy glambag is a bit of a bust for me…
The best items for me in the November 2013 ipsy glambag are the nailtini nailpolish and … well that's about it. I'll try the two lip products because they don't have cones but they are a little less healthy than I would like. I also wish I could try the pixi bronzer because it IS healthy BUT it has cones in it. Oh and I do like the bag!
wish I had received …
Cailyn Built-In Sponge Tip Mineral Eye Shadow in Champagne! No cones and it's super healthy. It ranks a meer 1 with the cosmetics database!
---
Sign up for Ipsy: 



http://www.ipsy.com/?refer=u-h051sec1kqq5g8p
{affiliate link – I get 250 points which points equal products but it's still a little unclear how many points to the dollar}