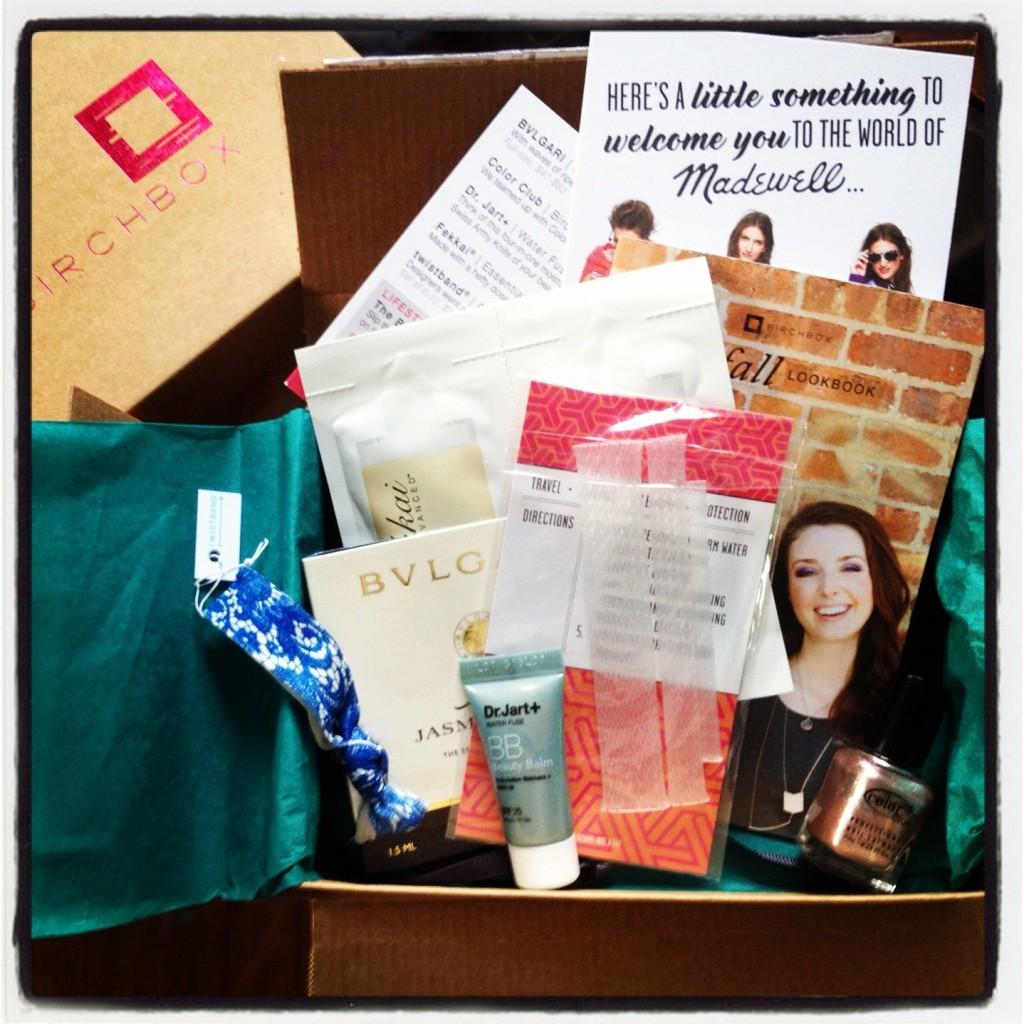 What's inside:
Birchbox and Color Club® Custom Collection in "Put a Pin In It" : love it, I'm thinking the other shades are enticing as well.
twistband™ Lace up for Fall
The Brush Guard Variety Pack
Fekkai Essential Shea Shampoo & Fekkai Essential Shea Conditioner : scary ingredients. Didn't even bother running a custom report on this one after taking a closer look. Add in that it would cost $50 total for shampoo and conditioner and I'll pass on buying a full size version any time soon.
Dr. Jart+ Water Fuse Beauty Balm SPF 25+ : This BB Cream is a 5 according to a custom report with the Cosmetics Database. The big problems are parabens. For me two additional problems (for breakouts) are talc and dimethicone. I tried it on anyway… it just was all wrong for me.
BVLGARI Mon Jasmin Noir : again with the synthetic fragrances
Bonuses:
So favorite things from this box: nail polish, hair tie, and brush covers.
Unboxing video:
Sign up for Birchbox! (referral link): http://www.birchbox.com/?raf=3l3e7