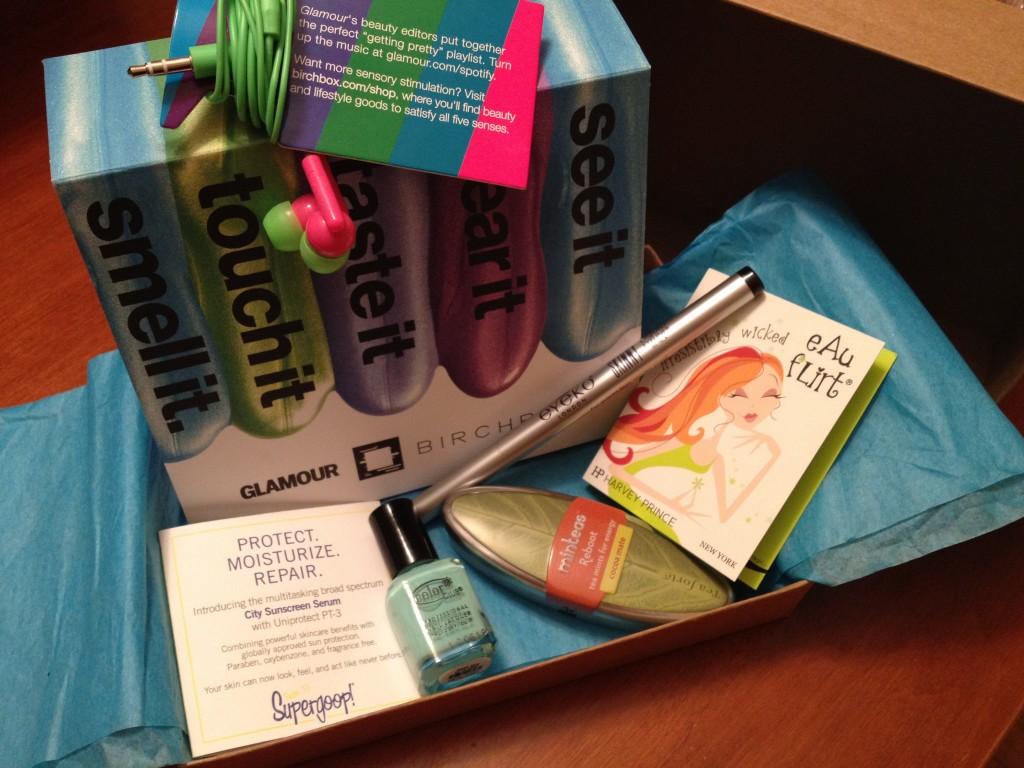 Color Club nail polish in Blue-Ming – looks like Essie Turquoise & Caicos in the bottle but they are different enough on that I'm glad I have both. The Color Club is a little brighter and a little more in your face whereas the Essie is a little more demure.
Eyeko Skinny Liquid Eyeliner in Black (not waterproof)
Harvey Prince fragrance in Eau Flirt (you know the drill by now, synthetic fragrance is not my thing)
Supergoop! City Sunscreen Serum – this is ok. There are better but this is acceptable: http://www.ewg.org/skindeep/company/Supergoop%21/
Here's the 2012 Sunscreen Guide: http://breakingnews.ewg.org/2012sunscreen/
Tea Forté Minteas Reboot in Cocoa Mate – these are organic and have yerba mate as an ingredient. I thought I had these in some other flavors but it turned out that what I had were actually SenCha mints in different flavors. These taste VERY similar.
Neon Earbuds – cute but lacking in bass… tried them after the video and they're a little too tin-y. I've actually bought $10 earbuds before that sound better than these. I was kinda excited to get these but they ended up in the trash they were bad enough.
Link to Glamour's "getting pretty" playlist: http://www.glamour.com/spotify
Sign up for Birchbox! (referral link): http://www.birchbox.com/?raf=3l3e7