KlutchClub is an interesting new company: A fitness and health box similar to birchbox but instead of makeup, full of goodies like DVDs, food and organic items. I've done an unboxing video linked below:
Ignore my comment about what people got in their box, it looks like everyone gets the same box and the website has more details on what the April box contains now: http://www.klutchclub.com/womens-box-subscription/
There may be some variance on the flavor of the potato lentil chips or some of the other items but I expect overall they are fairly similar.
What they say their company does: "We know you already know the value of accessing the best products and services to help you live full and healthy lives.  But here's a reminder to help you fully explore KLUTCHclub.  Each month, you'll receive a  selection of items that have inspired, motivated, nourished, comforted, and even pampered us.  You'll receive anything from nutritious snacks to brilliant skincare to cutting-edge fitness regimes, all from a range of partner companies that we know and trust.  In addition, you'll get exclusive discounts and offerings only available to KLUTCHclub subscribers."
In my box:
"Kristin McGee's Power Yoga" dvd
HyDrive Energy drink in Berry Blast
Zico natural coconut water
Tea Forte sample pack with cherry marzipan, honey yuzu, and cucumber mint flavors
Shea Terra Organics Rose Hips Black Soap Deep Pore Facial Cleanser. Micro-dermabrasion in a bottle. A cleansing organic deep-pore facial wash.
Barlean's Organic Oils Mango Peach Organic Swirl. Organic omega 3, flax and fish oil supplement.
Plentils in Garlic & Parmesen flavor. Gluten Free, wheat free, soy free, egg free, dairy free, peanut free, fish free, tree nut free, shelfish free.
Enjoy Life "Not Nuts: Seed & Frut Mix" in Mountain Mambo
Kind Plus Bar in Peanut Butter Dark Chocolate + protein
gift code for $25 off of Hyde organic yoga clothing
It's $18 per month if you do the month to month "subscription" and there is a 3 month or 12 month subscription option as well which will get you a bit of a discount. They have a page for next month's preview but they don't have anything up there just yet. http://www.klutchclub.com/next-months-preview/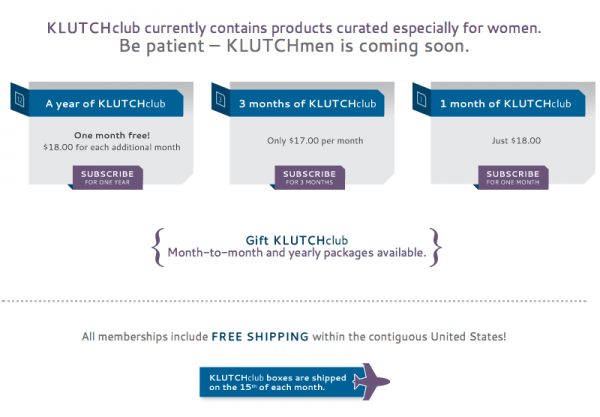 I'm really happy I did this and I will probably continue to do this box on a month to month basis because these brands are brands that I know and already love plus I'm still getting to try enough that are new to me that it's an excellent deal. At least so far. 😉
Are there other "box subscription" style programs you're subscribed to? If so, which ones? Do you like this new subscription trend? I've been thinking about trying the Eco Emi subscription, are there any others I should be looking into?
---
Update: The yoga dvd was kinda disappointing but again still a good box.
I am however glad I'm doing this one month to month because the May box is a little less interesting to me personally.
May 2012 box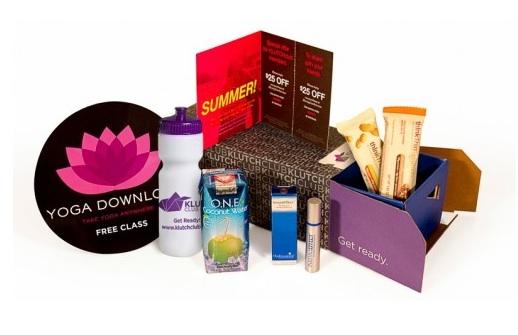 Hydroxatone's Instant Effect 90 Second Wrinkle Reducer this would be the expensive sample item in this box. If you're interested in this, purchase this box because the full size is $70! This is however something I wouldn't use, not natural enough and I don't really have any fine lines to worry about.
    ONE coconut water I do like some coconut water but this doesn't alone make this box worth it for me.
    Moving Comfort sports bras $25 off. Use coupon code: MOM and get 20% off your klutch order this month. So $14.40 for $25 off would be a good deal if I wanted one of these sports bras. For me, meh. For someone having a hard time finding a good sports bra to hold everything in place, I have heard good things about this brand.
    Yoga Download classes LOVE yoga downloads. They have a podcast that's excellent and I've donated money to them to keep them going. Also bought the android app for the kindle fire. But not worth the box.
    Think Thin bars they use too much soy protein for me
    A KLUTCHclub water bottle meh