I recently snagged some new Chico's pants (3 pair) when they went on sale for a day so I've been dressing up a bit more than usual. I know it sounds odd but I'm a jeans fan.
Let's start with the pink (I'm surprised pink worked on me),  khaki and gold sort of look: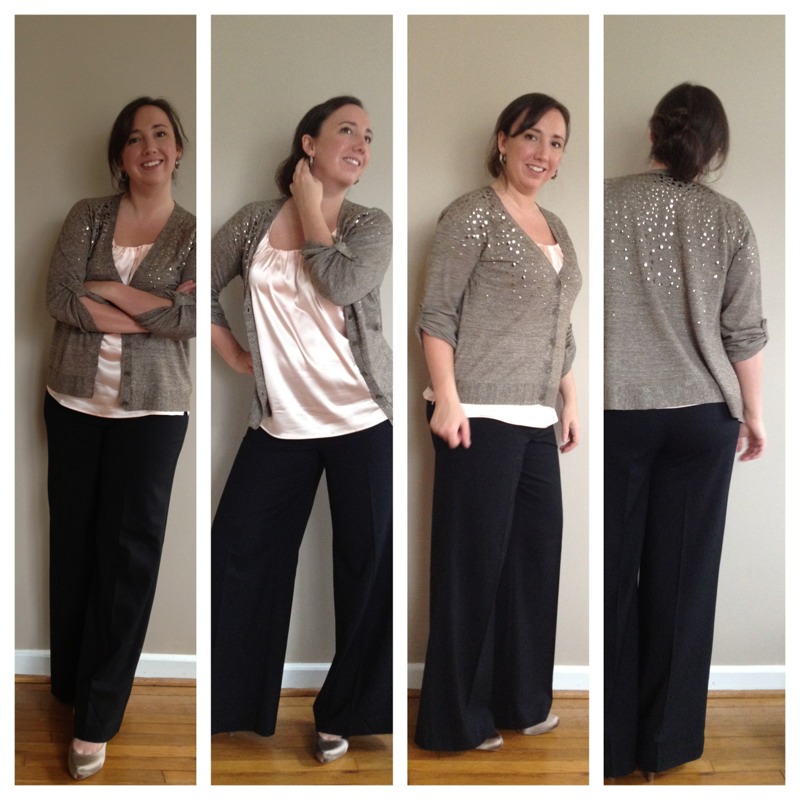 Chico's Cavalry Twill Palazzo Pant | Chico's Silky Top
J Crew sweater (similar | similar) | Nine West shoes (similar)
A close up of the shoes: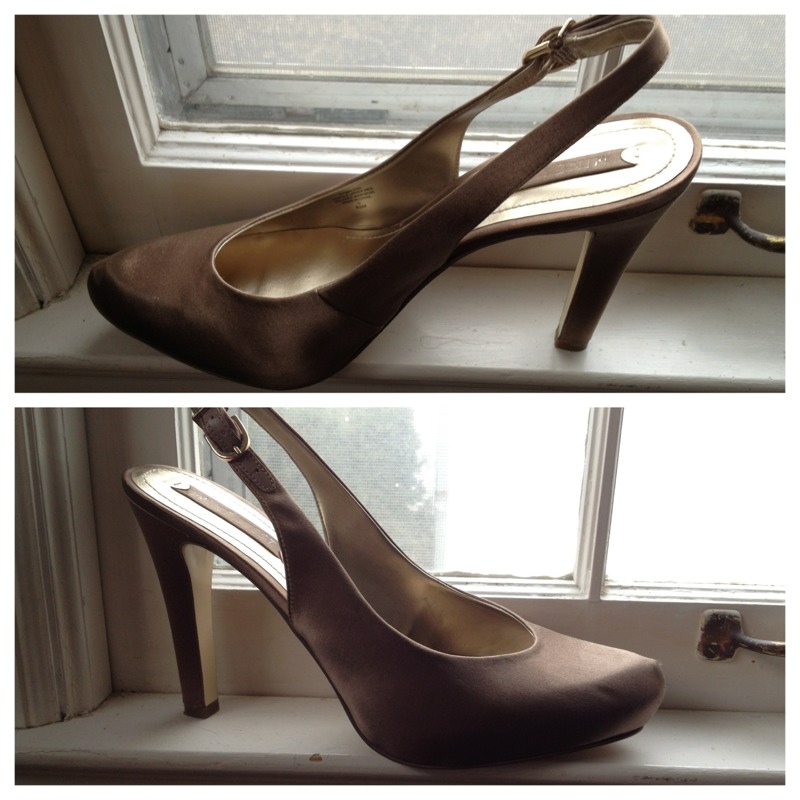 And then last Tuesday I ended up wearing purple, black and grey. Photos aren't as good as those above because I was taking them really quick and only snapped three: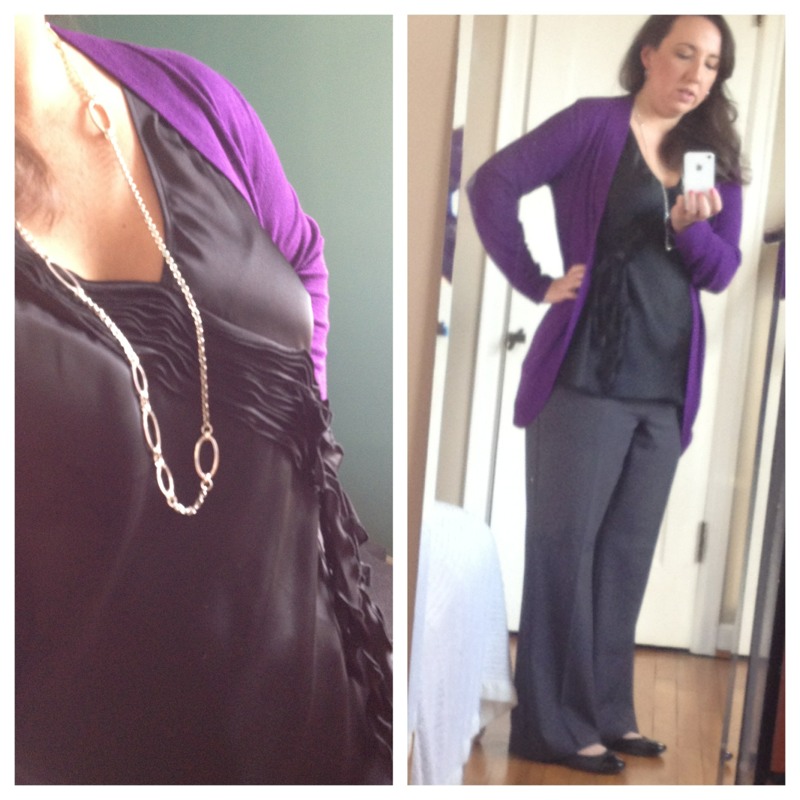 Chico's Sweater | top from TJMaxx | Ralph Lauren necklace from TJ Maxx | Chico's Magique Flare Leg Trouser Pant | Cap Toe Ballet Flats are Payless Claire Scrunch Flat dexflex by Dexter
By the evening I was calling the ruffles on this shirt "tentacles." I also didn't realize until recently when I grouped them in the closet that I have no less than 5 shiny, silky, satiny shirts. I really don't know how that happened.
Anyway – hopefully it will give you some ideas on pants based business attire that doesn't involve a suit or dress. 🙂
So tell me, on the things I tried to find similar matches, did I do ok?