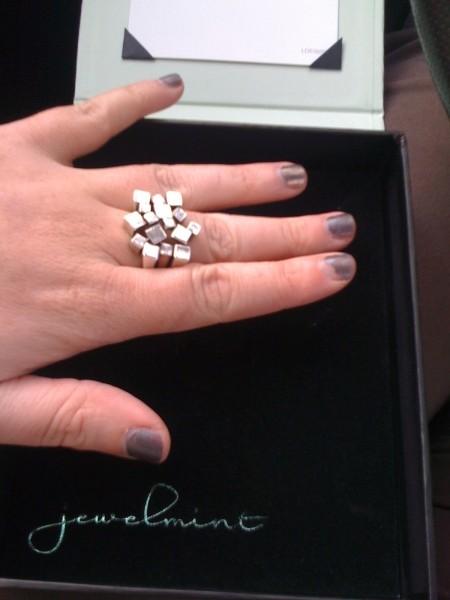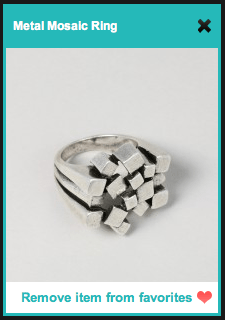 I had signed up for JewelMint but not bought anything yet when I received a coupon via email for 60% off. After much debate I chose the Metal Mosaic Ring because I think it will be versatile, work with other jewelry I already own and because as crafty as I am I can't really make solid metal rings. 🙂
So far the one thing I'm not liking is that even though you don't have to order jewelry each month, it looks like you have to sign in and say "pass on this month." As far as I can tell this is a subscription model.
I've worn the ring for several weeks and I think it's a very versatile piece for me. I've gotten a lot of compliments on it as well.
My un-boxing after JewelMint's little intro video…
Un-boxing (click to enlarge):