So I've been going through things here and came across my grandmother's jewelry. I knew there were a few turquoise pieces I wanted to find. They were in with the costume jewelry she let the "kids" (us) play with.
I wish I had taken a picture of this ring before I polished it and litterally hammered it back into shape. It was in pretty bad condition, completely black and I could barely get my finger in the misshapen loop. Here it is now though: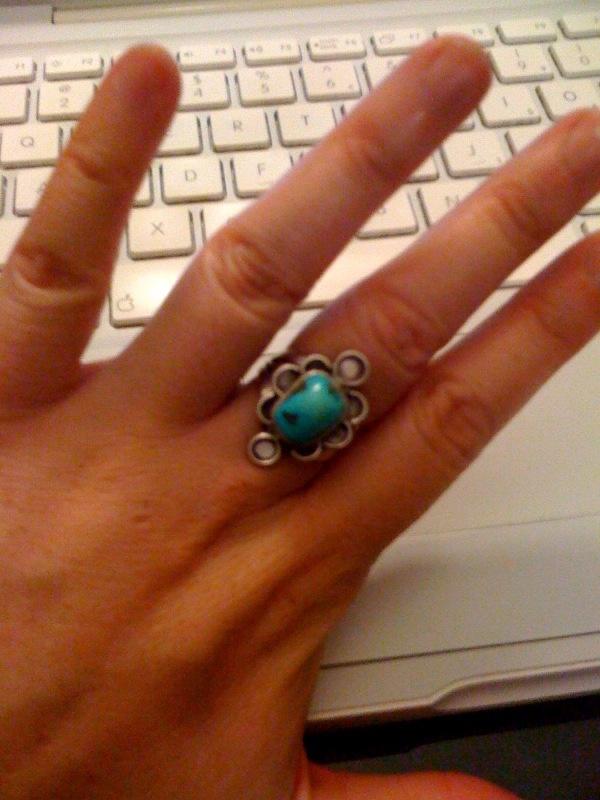 I don't wear rings a lot but I've happily worn this all day. I'm not certain it's real turquoise but I'm fairly sure it is. It feels good on my hand and it's pretty unique I think. It think it might be on its way to wardrobe staple. 🙂
There are a couple of bracelets I want to share as well but I'm not done cleaning them up but I started in on them. I wish I had taken a photo of them as well.