It's not often that my job and my love of clothing and accessories overlap, but today they do. One of the clients I'm consulting for is running a giveaway … for a pair of diamond earrings!
I figured my blog readers might be interested in this so I'm posting it.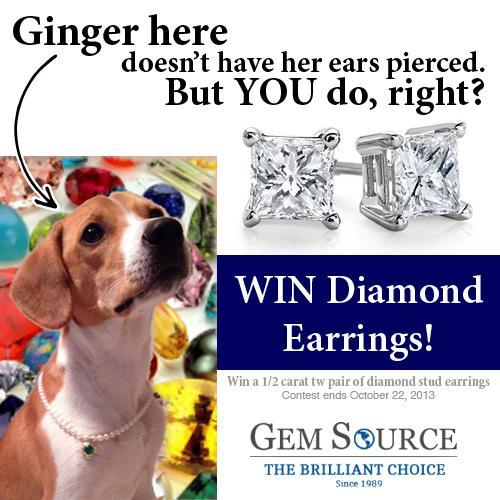 Win Diamond Earrings!
GO STRAIGHT TO THE CONTEST:
https://www.facebook.com/GemSourceInc?sk=app_152045414852131
If you have questions, more contest details can be found here: http://www.gemsourceinc.com/blog/October2013-diamond-earring-giveaway/
Contest ends October 22, 2013
Full disclosure, I'd say this probably counts as an ad according to the FTC. Even though I'm posting this because I think my readers might like to win. I won't get compensated for it based on pageviews etc. My contract doesn't even include anything about this blog. And I didn't ask before posting it here BUT they are a client of mine. 
(Comments have been closed on this post due to the number of spammers commenting. If you need to contact me about this post, please use the contact form on the contact page.) 🙂