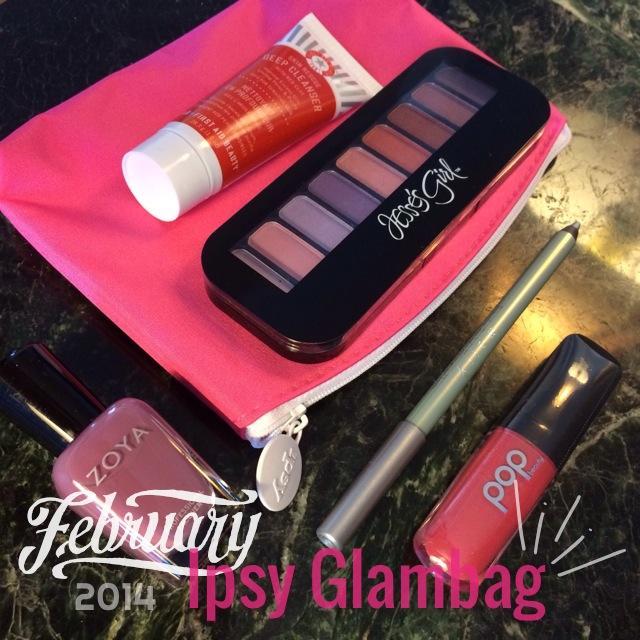 POP Beauty – Plump Pout Mini in Peony Petal – no cones, no parabens, no synthetic fragrances. Great so far. Health wise we're actually good on this based on ingredients. Although they don't rank as unhealthy though this does have petrolatum and mineral oil which are very unnatural. I've also started noticing that since I've switched away from using products with these ingredients, when I try something with them, they just feel … weird. The cosmetics database ranks this a 3 … BUT OMG! DOES IT SMELL BAD!!! I do not care what the report says because it smells like melted plastic!!! I don't know what they've done wrong with this product but NO – I just will not be wearing this. Overwhelmingly bad smell and I talked to someone else about this – theirs smelled horrible too so it wasn't just one bottle.
Zoya Nail Polish in Odette – ALWAYS a Zoya fan. Ipsy sent out two colors, Odette and Dot. I recently bought Brigitte and Normani from the "Naturel" collection. And with this month's Ipsy I received Odette which is awesome and I'll be doing a review of those shades here soon.
Mally Beauty – Evercolor Starlight Waterproof Eyeliner – no cones, none of the normal nasties. The only thing on the list that threw up a red flag was "aluminum powder." Not sure that it was the same kind of aluminum used in say aluminum pans, I decided it was best to check the cosmetics database first for some feedback. The aluminum is a four and the overall product score is a 3 which honestly is still pretty good. Since I don't expect to be wearing silver/gray daily I'm good with this.
First Aid Beauty – Skin Rescue Deep Cleanser with Red Clay – at first glance the ingredient list looks good. No cones and no other obvious nasties. Rates a 3 with the cosmetics database. So I think my only concern on this one will actually be how harsh it is on my skin BUT it looks like it has several good-for-your-skin oils like rosemary in there so I actually expect that this will be pretty good. The smell is decent and natural (no synthetic fragrance.)
Jesse's Girl – 9 Pan Eye Shadow Compact – cones rule this one out for me. Plums and purples. one of the ingredients, propylparaben, rates a 10 and the overall score with the cosmetics database is a 5. I think I would steer clear of this one. They have some loose mica eyeshadows that are much healthier (but they are more on the shimmery glittery side.)
What other people got. Not in my bag but looks interesting, healthy and I might buy them:
---
Sign up for Ipsy: 



http://www.ipsy.com/?refer=u-h051sec1kqq5g8p
{affiliate link – I get 250 points which points equal products but it's still a little unclear how many points to the dollar}