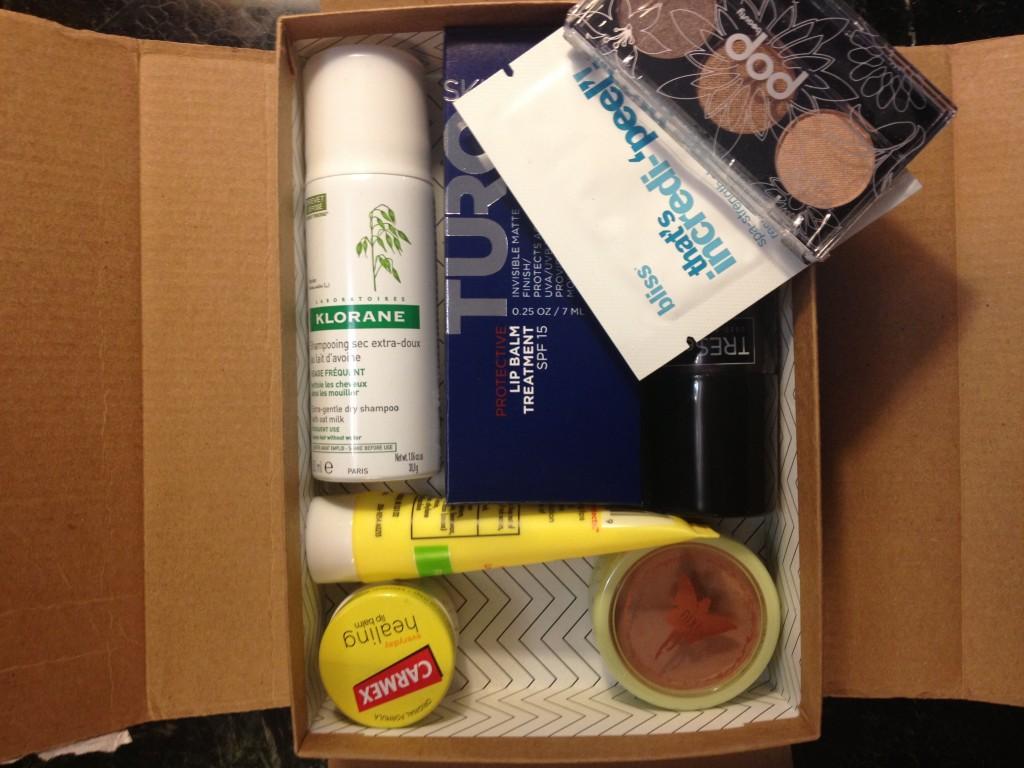 if you're on mobile or an RSS reader, click through for the Rafflecopter giveaway form

Remember how I mentioned that I give away the items that I get that I know I can't use? There are things I'm allergic or react to so I can't try them even so I simply leave them sealed and give them away. I've filled another Birchbox box full of goodies so it's that time again. Since a lot of the items had to do with winter skin care or a healthy glow, I decided to call this one winter warrior.
In this giveaway:
Pop Beauty Eyeshadow in Naturally Bare
Bliss That's Incredi-Peel sample
Klorane Extra-Gentle dry shampoo with oat milk sample
Pixi Beauty Bronzer Subtly Suntouched
Turo Lip Balm Treatment SPF15
Tresemme Extra Firm Control Hair Spray sample
Carmex Healing Cream & Lip Balm
Using the form above you can enter two ways:
Tweet about the contest (2 entries)
Like ClothingCult on Facebook (1 entry)
One person will be randomly drawn on January 5th 2014!