Ok so this might be stretching it a bit for a clothing and makeup blog but it IS focused on health and fitness and I do plan on writing some workout gear posts that I haven't gotten to yet. It seemed to fit here better as a result of that.
If you're not interested in the supplements, just check out the Yurbuds and the Devita Natural Eyeliner reviews below.
Unboxing video:
Coromega Omega3+D Squeeze Supplement: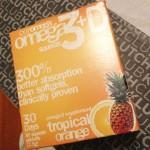 This is just ok. I don't like the Stevia aftertaste or the tropical punch flavor it sorta has as a result of the pineapple. I also think that my Barlean's orange swirl is better and a healthier fit for me. That said, if you're not taking any kind of fish oil and maybe you're on the go or traveling, this would be a good fit. They sell these from their site for $45.99/90 packets = $0.51 per packet. But I also quickly found a box of 90 on Walgreen's site for $25.19 so you can find these for less.
http://www.coromega.com/products/omega3d-squeeze/
Yurbuds: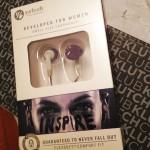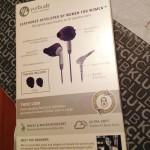 LOVE these. They stay in your ears really well. I can't find the purple color (or the other colors people were getting in their boxes) but I also couldn't find a pair for less than $29.99.  They do hurt after a longer period of time (I think I wore them for 2 hours before they started to really bug me) but the fact that they lock in makes them an excellent pair of earbuds to have for exercise. Sound quality is above average but not the best I've ever had and I would probably buy these again if they last long enough.
Good Greens (Chocolate Raspberry):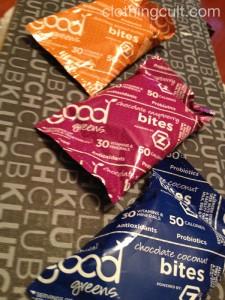 Pretty darn tasty but I didn't feel any kind of kick of healthyness to it. Didn't taste bad for you and would be a great chocolate treat but at $29.95/12 bars ($2.50 per bar) I just don't think I can warrant buying these. It is high quality and a great list of ingredients but I kinda mentally max out around $1.80 a bar and sometimes that's even pushing it.
Ingredients (for the Chocolate Raspberry version): Dairy Free Dark Chocolate* (Evaporated Cane Juice, Liquor, Soy Lecithin, Natural Vanilla), Fruitrim® (Fruit Juices, Natural Grain Dextrins), Sunflower Butter, Z52 Superfood Powder, Brown Rice Protein, Coconut, Agave Syrup, Wild Blueberries (with White Grape Juice & Canola Oil), Freeze Dried Raspberries, Inulin, Soy Protein Crisps, Organic Natural Flavors, Brown Rice Syrup, Peanut Paste. Z52 Ingredients: [Proprietary Blend of WholeFood: Spirulina*, Barley Grass*, Chlorella, Wheatgrass Juice*, Wheat Sprout Powder*, Hydrilla Verticillata, Nori (Seaweed)*, Acai Berry, Omega 3 derived from "Plant Based" LifeDHA®, Bioperine® (Natural Black Pepper), Green Tea Standardized Extract (95%), Grape Seed Extract (95%), Natural Resveratrol Extract (95%), White Tea Extract, Rose Hips, Camu Powder*, Pine Bark Extract, Lucuma Powder*, Maca Powder*, Spinach, Nova Scotia Dulse, Parsley*, Beet Juice Powder*, Carrot Juice Powder*, Rice Bran, Broccoli Sprout Powder*, Alfalfa Sprout Powder*, Hemp Powder*, Probiotics (Fructooligosaccharides, Lactobacillus, Streptococcus Salivarius, Bifidobacterium), Digestive Enzymes (Protease, Lipase, Amylase), Raspberry Powder*, Pomegranate*, Blueberry Juice Powder*, Whole Apple Powder*, Goji Berry*, Strawberry Leaves, Concord Grape*, Mulberry*, Goldenberries, Mangosteen*, Acerola Berry*, Bilberry (25% Anthocyanadins), Soy Lecithin Powder (Non-GMO), Aloe Vera (Freeze Dried)*, Milk Thistle Extract (80%), Ginger Root Powder*, Chia Seed Extract (95%), Mesquite Powder*, Ground Flax (Non-GMO), Cha de Burge, Siberian Eleuthero Root Extract]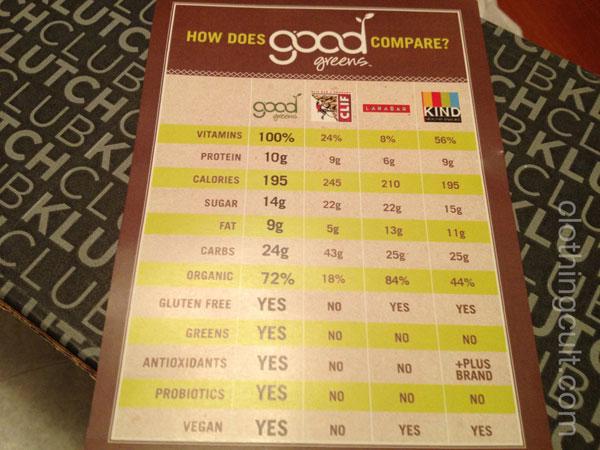 Good Greens website:  Chocolate Raspberry • Chocolate Coconut • Chocolate Peanut Butter
Pure matters chocolate pea protein powder: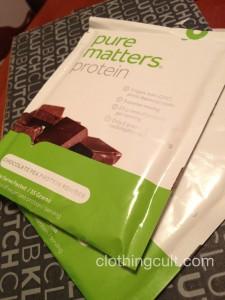 I don't like the stevia aftertaste on this one but I would definitely give another pea powder protein a try. It's not bad while you drink it but that stevia taste just lingers too long. Feels super healthy though so if you eat something afterwards to get that lingering taste out of your mouth it's actually fine. I am going to try some other brands I've found to compare. $39.95 for 30 servings = $1.33 serving which is reasonable. Ingredients: Pea Protein Isolate, Sugar Alcohol, Natural Flavor, Cocoa (Processed with Alkali), Natural Cocoa, Steviol Glycosides, Salt.
http://www.purematters.com/chocolate-pea-protein/p/816116011454/
King Arthur Flour Whole Flax Meal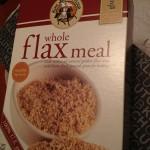 Added a scoop to a shake last night which worked well. Didn't make it weird textured or anything. Looking forward to using it in cooking but I don't bake much so I'm not sure yet if I'm going to try anything along those lines where it says it can be used for partial egg or oil replacement. How could it be better? It would be better if it were organic and non-gmo. INGREDIENTS: Whole Ground Golden Flax Seed
http://www.kingarthurflour.com/shop/items/whole-flax-meal-16-oz
Devita Natural Eyeliner
This is one of the items I was really looking forward to. I was sent the gray color and was hoping for black. I gave it a shot anyway but I wasn't wowed. It was ok but it didn't wow me in any way and it wasn't just because of the color.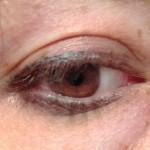 I was just really underwhelmed by this one. It just seemed like I couldn't get a nice consistency no matter how many times I went back and forth over the line on my eye. I think the only interesting thing was that the sharpener was part of the lid which I haven't seen before. Ingredients: Copernicia Cerifera (carnauba) wax, Euphorbia cerifera (candelilla) wax, Ricinus communis (castor) seed oil, Simmondsia chinensis (organic jojoba) seed oil, Tocopherol, Ascorbyl palmitate, Hectorite, Lecithin, Iron Oxides.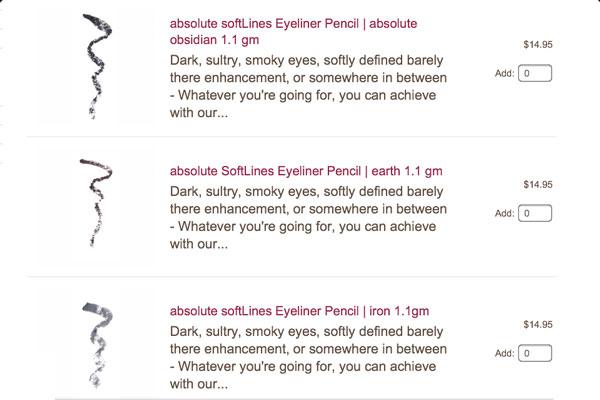 http://www.devitaskincare.com/store/absdotsosdotlute-minerals8482-absolute-softlines-c-260_273.html 
Hungershield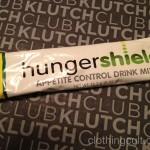 Haven't tried it yet. Will update here when I have. HungerShield box / 28 stick packets for $42.99 = $1.54 each Ingredients: http://www.hungershield.com/nutritionfacts/
To Go Brands Acai Natural Energy Boost Chews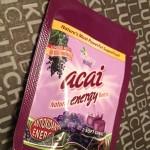 These kinda remind me of a fruit rollup mingled with a jolly rancher chew … except with a sudden odd bitterness after a few seconds. If I were obsessed with acai I would probably still buy these but I'm not blown away by them.
30 chews per package for $14.95 = $0.50 each Ingredients: http://togobrands.com/shop/images/1598//ac_chew_30ct_SuppFacts.jpg
http://togobrands.com/shop/acai-natural-energy-boost-chews/
YumUniverse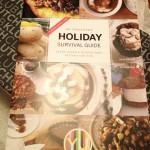 Plant-based and gluten-free holiday recipe guide and $100 membership discount. The 4 recipes in this included guide look delicious so I'll probably make one of those then check this out a bit further.
Value breakdown for the KlutchClub Box  (an $18 box):

Coromega Omega3+D Squeeze Supplement
30 squeeze packets included = value of $15.33
Yurbuds = value $29.99
Good Greens 3 bars included at $2.50/bar = value of $7.50
Pure matters chocolate pea protein powder
$1.33 serving and 2 packets included = value of $2.66
King Arthur Whole Flax Meal whole box= value $4.95
Devita absolute softLines Eyeliner Pencil in color "iron" = value $14.95
HungerShield one packet = value $1.54
To Go Brands Acai Natural Energy Boost Chews one chew = value $0.50
YumUniverse discount code and recipes not included in calculations
TOTAL VALUE = ~$77.42

Favorites from the box: Yurbuds, Pure Matters chocolate pea protein powder