Recently I bought a wrap sweater from Victoria's Secret. I love the options and ways it can be worn but the fabric has been horrendous. I got the Cotton & Cashmere Shadow Stripe Wrap which they no longer carry. Basically a little of: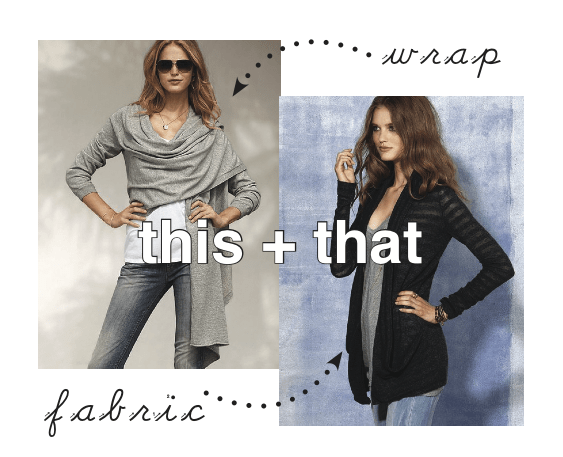 I have gotten a few good wears out of the sweater but it pills, heavily. But it's black so it's less noticeable. I would have returned it if I had spent the original $60 price. However it was discounted and then I had a $10 off coupon so I only spent about $16 for the sweater and a scarf including shipping. Not worth the wasted time (and an awesome deal really.)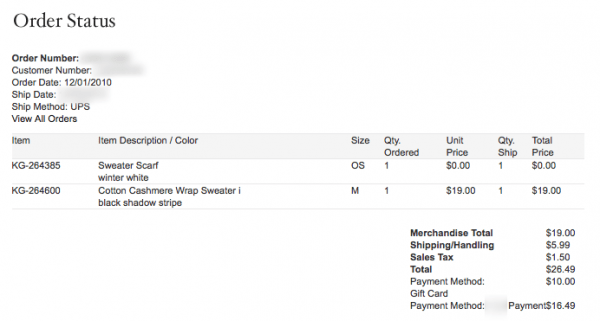 What I've learned however is that that sweater is basically a giant rectangle plus sleeves. Which got me thinking, why not make my own quick drape-y sweater vest? I had some men's undershirts that I thought would be perfect fabric (there's not much knit fabric to choose from locally for some reason) and it was at least a good test run.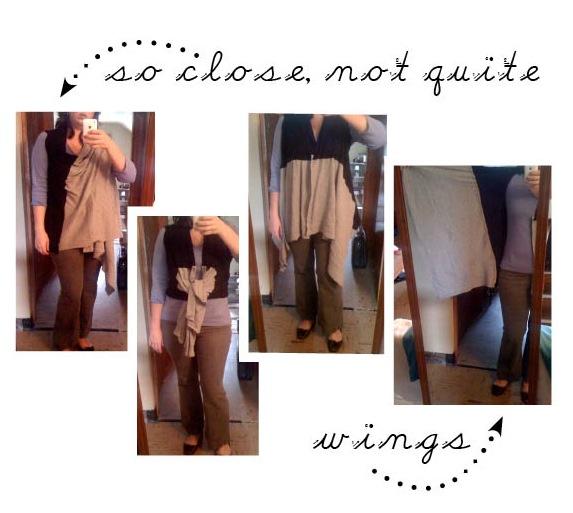 Why I think it failed:
color block? Eee. I think it would look better as a single color
it's a vest so you're going to see the color of your sleeves too (another reason to do this single color)
a little too short in the "wings" – maybe another 1/2 yard to a yard
a little too long top to bottom, the VS version was shorter which looks better
I should have simply measured the VS wrap to start with (which is by the way about 31″x87″.)
I will be trying this again soon. The men's undershirts were I think about $10-$12 for a 4pack (Hanes Men's Sleeveless 4 Pack Rib Knit or Fruit of the Loom Men's 4-Pack A-Shirts. 2XL gets you a fair amount of fabric to play with.) If I can find some knit fabric locally it would be faster and no-sew so I'll be checking that out.
Or I might buy some from fabric.com. I haven't bought fabric off the internet yet and missing that step of touching it before buying will be odd. Maybe one of these though.