I thought I would share some photos I took during my short trip to Dillard's today. I thought I was going to look at coats (which I did) but nothing caught my eye so I moved on.
Loved this Ralph Lauren plaid (isn't it plaid?) short sleeve turtleneck.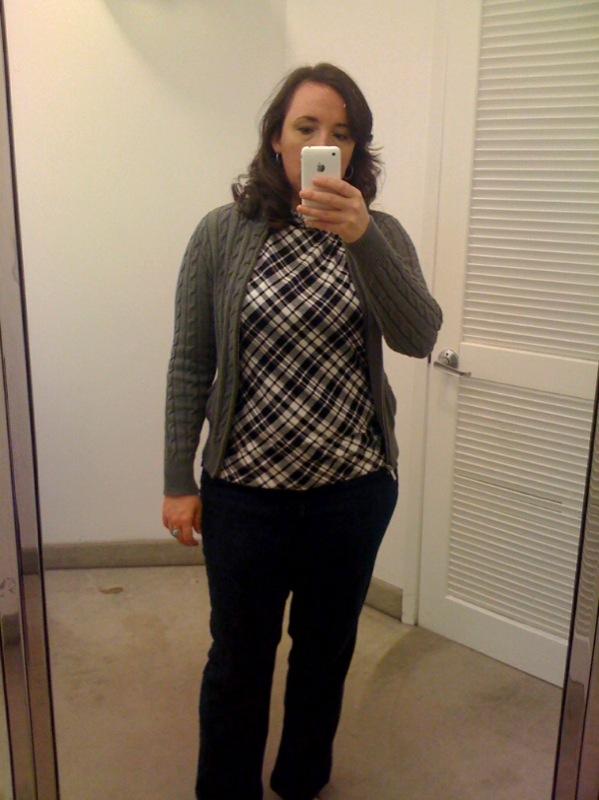 Problems: Turtlenecks look a little odd on me sometimes (not the right neckline) unless they are worn under a sweater. Clearly worn under the sweater jacket wasn't cutting it. That and even on sale it was about $50. Amazing fabric though so if the neckline had been right I would have bought it.
Moving on.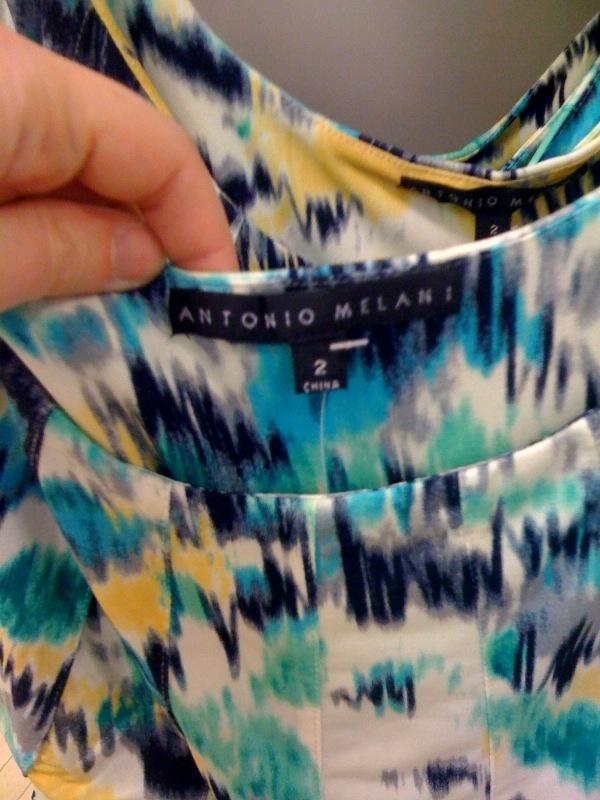 Antonio Melani – never heard of them but some amazing pieces. I should have taken a picture of their purses. Loved those and would have looked closer at them if the hardware were silver instead of gold. Why is it all the nice purses seem to have gold hardware?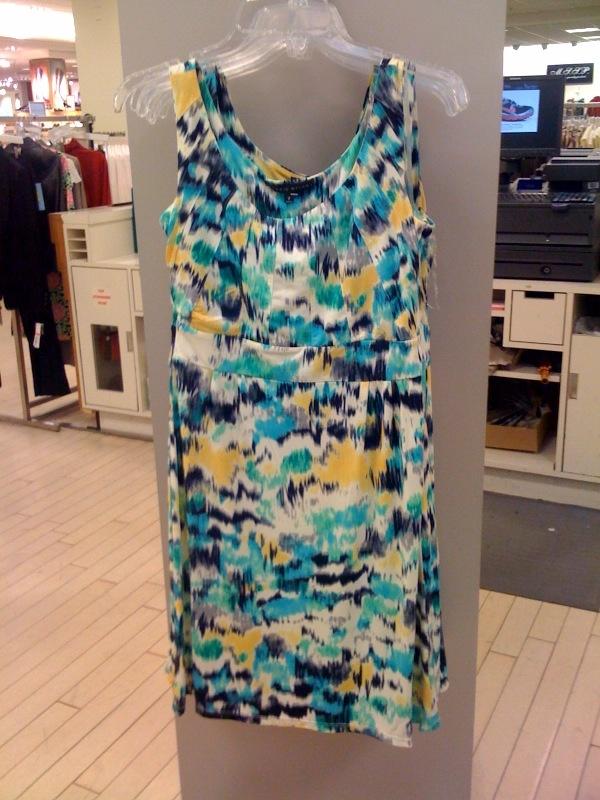 Love this dress! The colors, the detail around the neck! Too bad I don't wear dresses much if at all. I didn't even bother looking at the price tag. Next!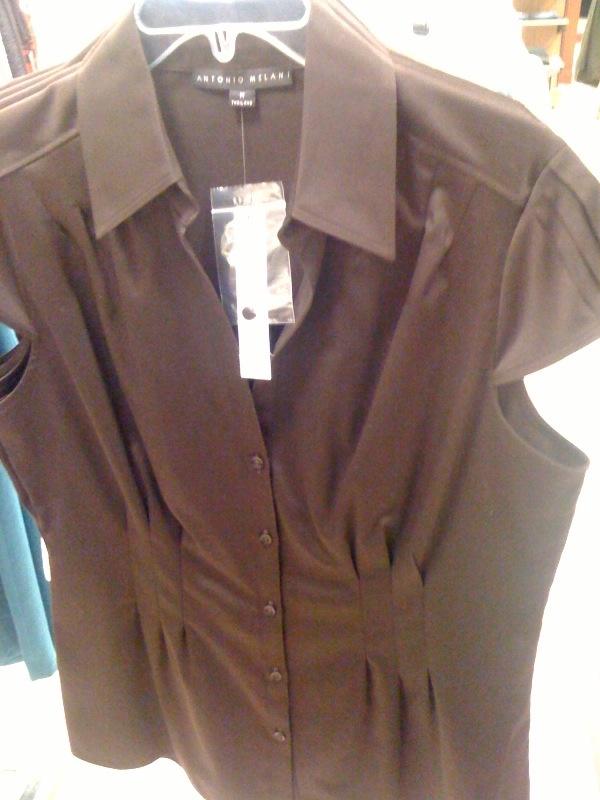 Excuse the bad photo, love the cut and it would be perfect on me. Then I looked at the price tag. Gulp. Ok when was the last time I really went shopping? Or maybe it was the fact that I had been looking at coats that were this price. ~$80 Oh yes here we go on the website – better than my photo: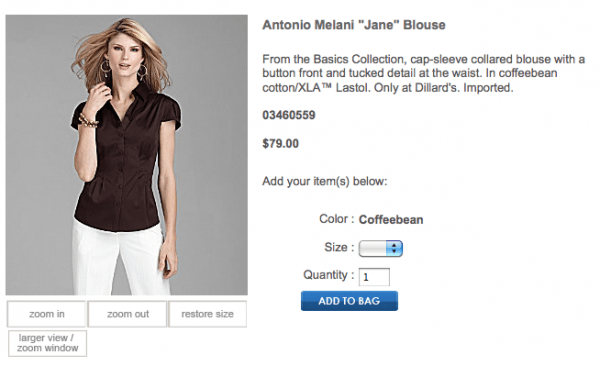 Next!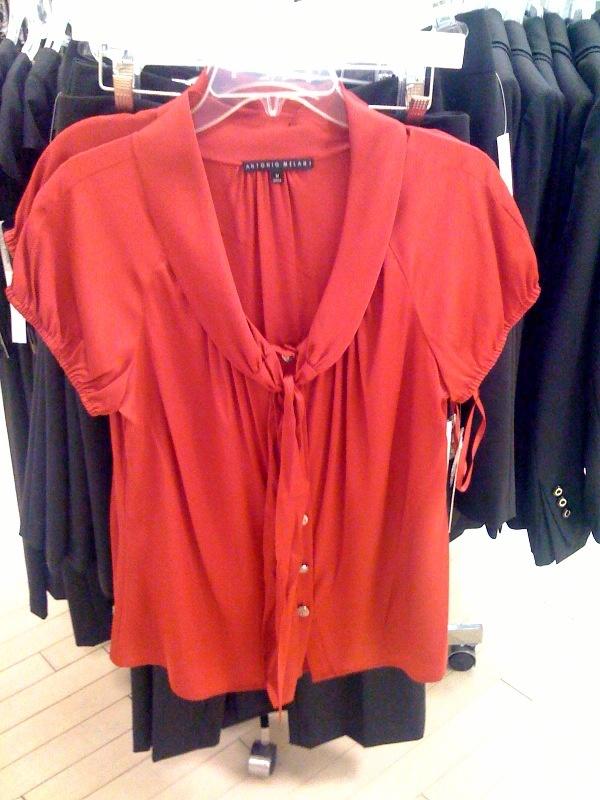 Yup more sticker shock. $119. I would invest in some pieces like this though. I have a short sleeve green blouse that has a similar fit to the brown shirt that I wear to a lot of first client meetings. Red or brown would be versatile in my wardrobe.
Next!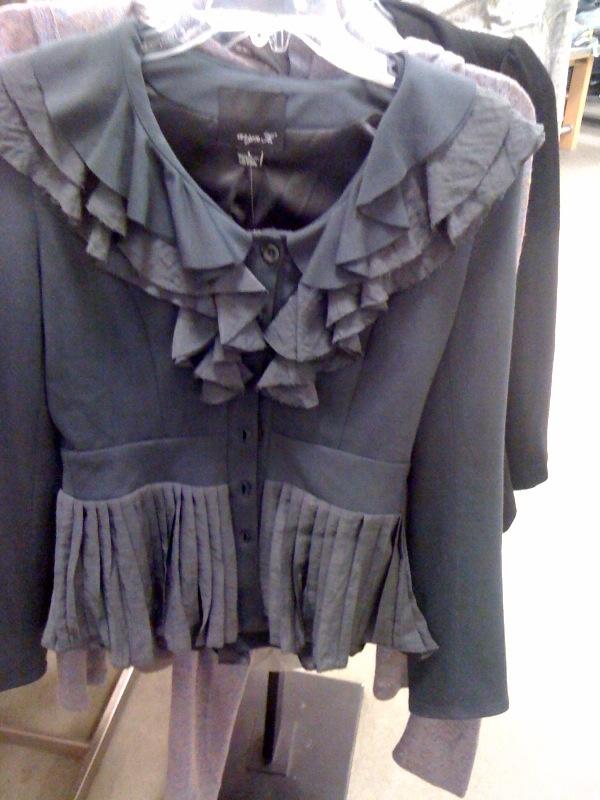 Loved the mix of fabrics. Did not catch it's name or number but I knew it would not work with ruffles near my bust. Not sure why I photographed it.
Next!
Liked the fit. Liked the price but I wasn't elated about the color on me. Maybe it was the dressing room lights but I put this one in my maybe pile. Brand was I.N. and it was about $14 on sale. Yes, I went to the juniors department, so shoot me.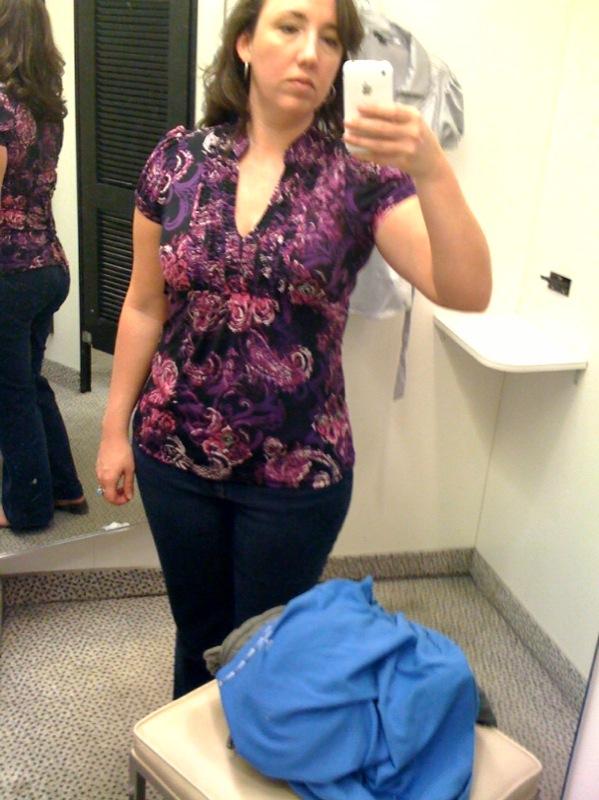 Bingo! Perfecto. A bit dressy, good colors, a good shape. Paper Doll was the brand. Yes, it's from the juniors department, yes it was cheap polyester (I promise I don't wear much cheap poly) and it was only $12.
Winner. Bought.
Time for dinner. Though that mirror was a little cruel to me and told me that I had some back flab when I twisted just so. Yes, dinner time anyway. Meany mirrors!