Zoya Lulu has come the closest I've seen so far.
Pictured is three coats. I needed to do a small touchup on my thumb so I ended up with a fourth coat on it. The thumb nail with 4 coats is not looking so pretty now and I may need to redo it.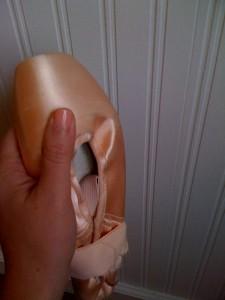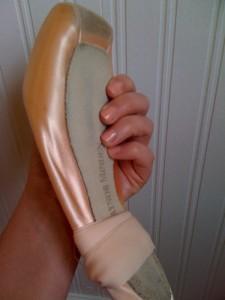 What would be the perfect point show pink / peach in my opinion:
A hair less sheer
a hair lighter (like between the dark and the highlight of the shoe)
and a hair shinier (like Shiloh, no chunky glitter)
This is more a, my nails but better look on me. I like it but I still want that perfect color that looks like these point shoes. Any suggestions on other colors to try?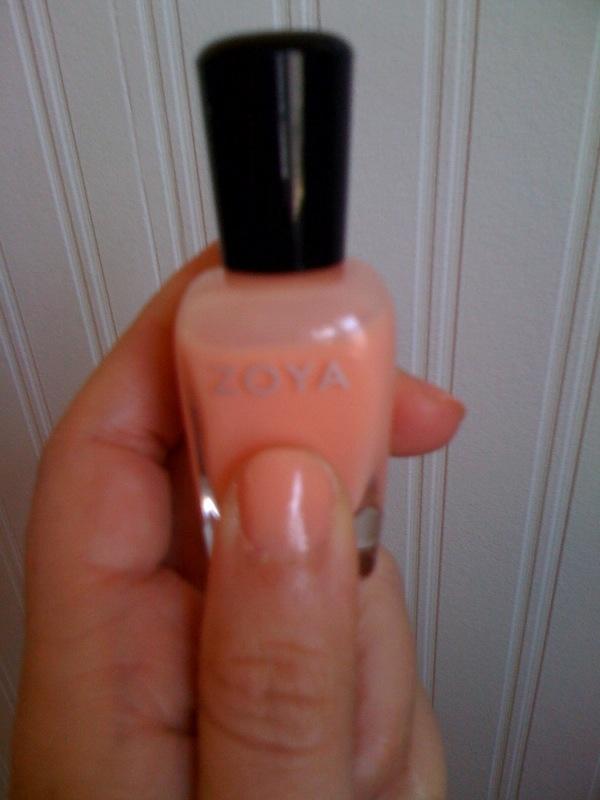 Also to note: Not all point shoes are the color I'm thinking of. I'm going more for the Gaynor Minden on the right, not the Bloch on the left.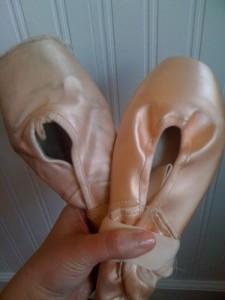 PS – I used to dance, I don't just randomly buy used point shoes. These still fit. 🙂