My video probably illustrates the color comparison "Picante" of Sinful Colors new Sinful Shine line to the other colors I have. I didn't really mean to buy something so similar to other nail polishes I own.
Picante IS a high shine gloss nail polish but I'm not sure yet if I'm sold on this line of SinfulShine polishes. The colors are amazing and they ARE glossy but I had an issue with my first application getting fabric texture from my sheets on them after waiting over an hour and a half before going to bed. You can see it in some of these swatches below but again you can probably see it best in the video above.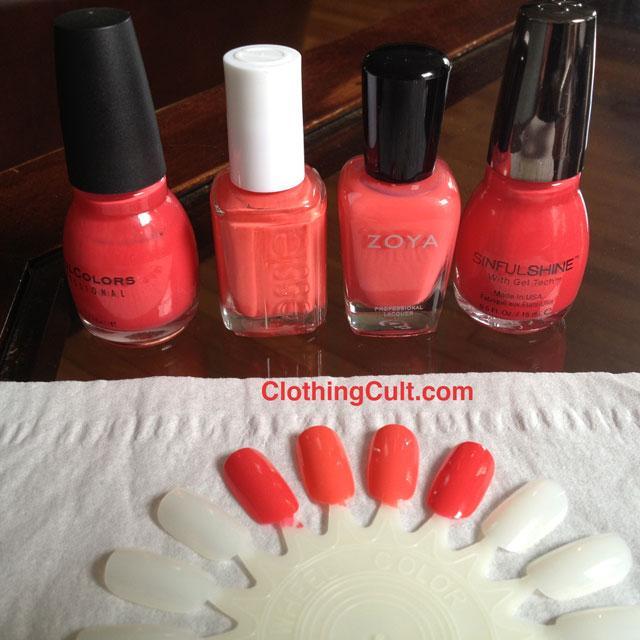 Some more photos of the other shade available from the Sinful Shine (or is that "Sinfulshine") line of polishes by Sinful Colors: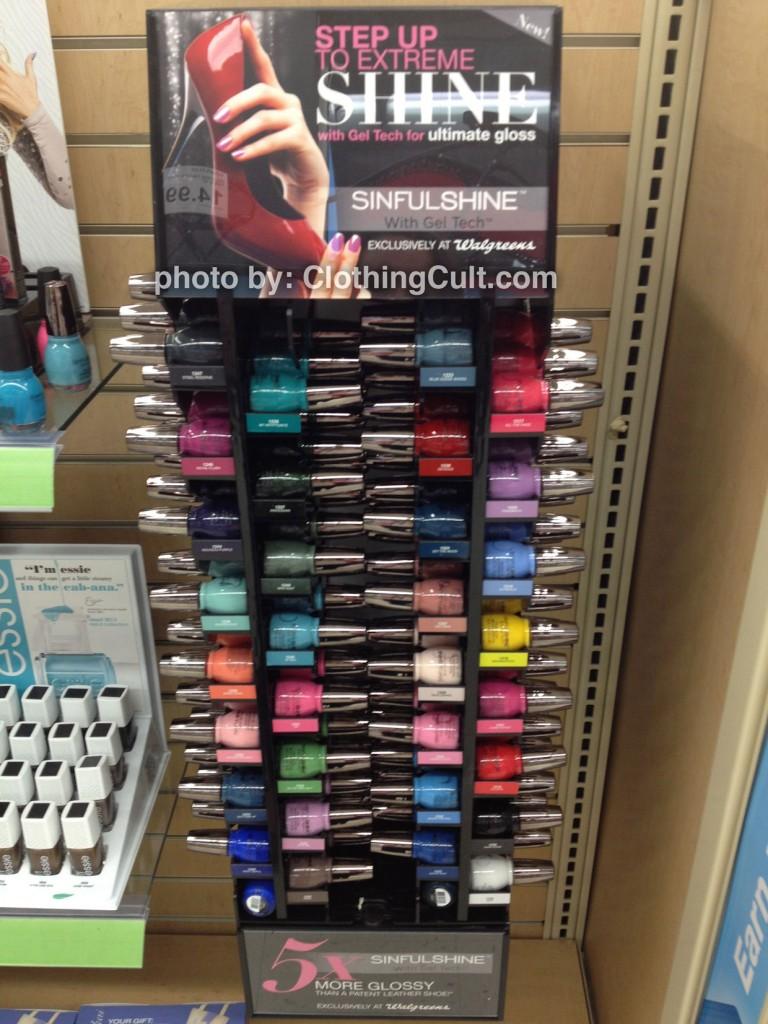 Colors I think I'm tempted to buy:
Most Sinful – an incredibly vibrant electric blue unlike any other blue I've ever seen.
My Kryptonite – a deep teal. I've seen a couple of other brands with similar shades but not many this deep.
Royal Flush – a raspberry magenta color that matches several shirts I own
In the Limelight – not exactly lime and not exactly kelly green. I'm loving greens but I don't end up wearing them much – they seem kinda awkward on my fingernails.
There are a couple of pinks that are interesting but several of them are so similar, like "Tan Lines" and "Sailor's Delight", that it's hard to choose.
Have you bought any of these and what are your thoughts? Did I have a freak application that ended up textured by my sheets?