The Nude Heel – a wardrobe staple:
The Letoile Peep Toe Sling from Payless are a classic patent leather peeptoe heel. They are a great basic heel to add to your collection. And as far as heels go they're relatively comfortable.  They have enough structure that they aren't wobbly but they it's nice that they aren't platform stripper heels so appropriate for more occasions. The color shown is called "tan" and is a very neutral nude shade.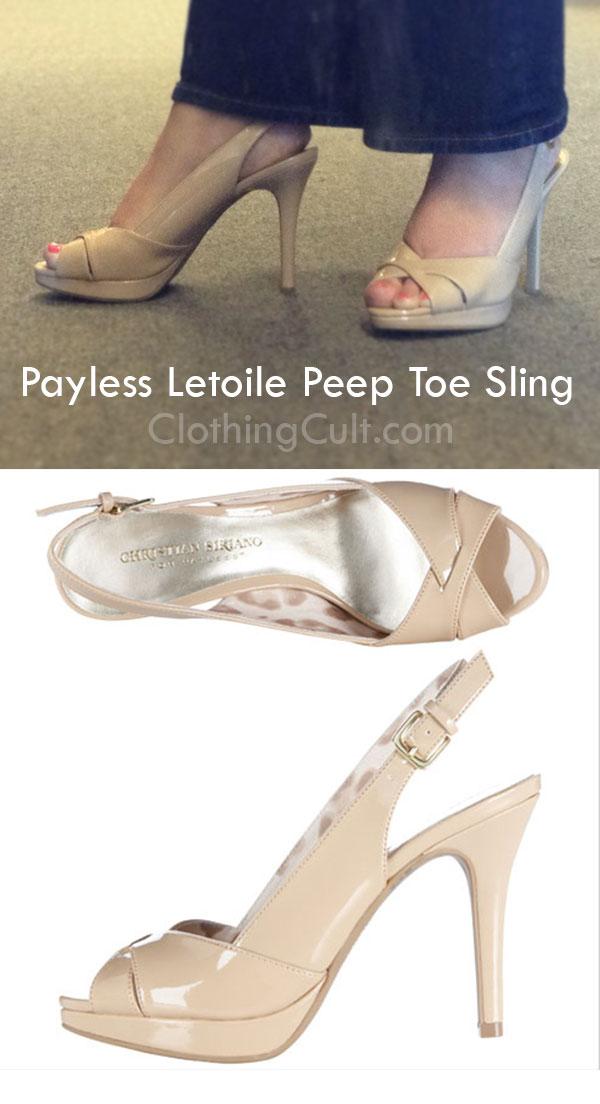 Nude shoes elongate and flatter almost any woman.
Now don't shoot me … but the dress and shoe combo shown below is what I expect to wear this summer as a bridesmaid to a wedding. Yes the dress is black. Yes this wedding is near New York. Yes one of the other bridesmaids said she was wearing black. YES! I'm bringing another dress with me just in case. In the "South" (yes, Kentucky sometimes counts) we don't wear black to weddings. It's a "black is for funerals" sort of thing so I will NOT risk being the only bridesmaid wearing black. There WILL be a backup dress in case they change their minds.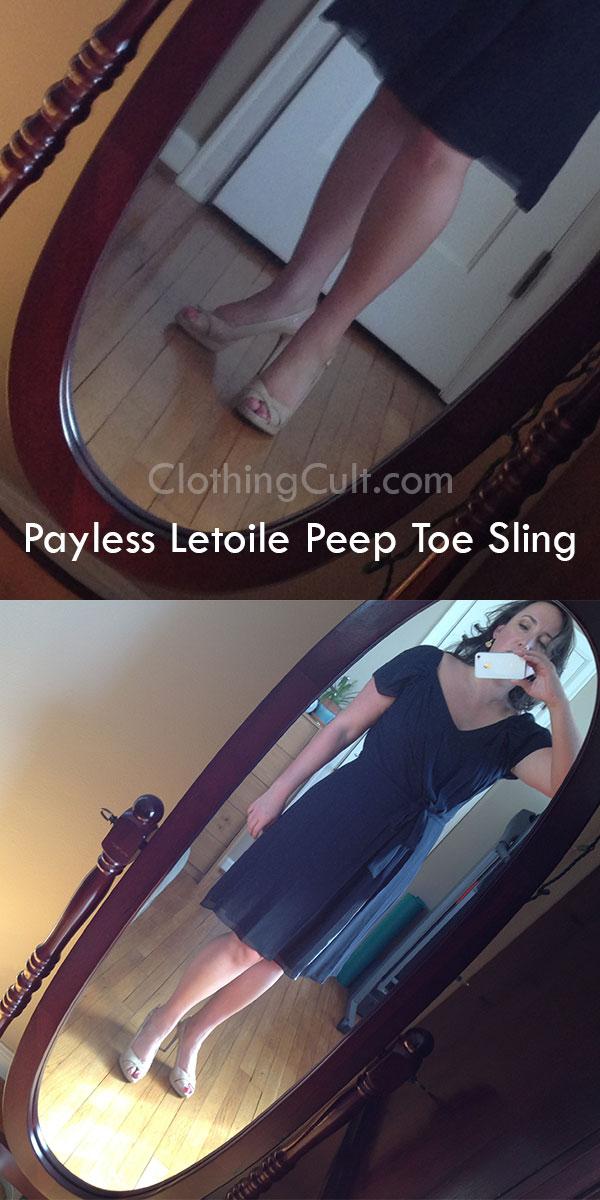 This is where I also have to admit that since I bought them for an event I have only worn them around the house. They won't get their first full (or half) day wearing until June. The silver pumps in the last post are actually being bought for the same event. Both shoes I expect to get a lot of use out of afterwards though. At least as far as heels go since I really spend most of my time wearing flats. 🙂
Originally $29.99 they're on sale for $24.99. If you have one of the 20% Payless coupons (either in an email or from one of their mailers) that brings them to about $20 which is what I picked these up for.
Direct link to the "Letoile Peep Toe Sling" from Payless.com:
http://www.payless.com/store/product/detail.jsp?catId=cat10088&subCatId=cat10270&skuId=129720060&productId=72711&lotId=129720&category=&catdisplayName=Womens