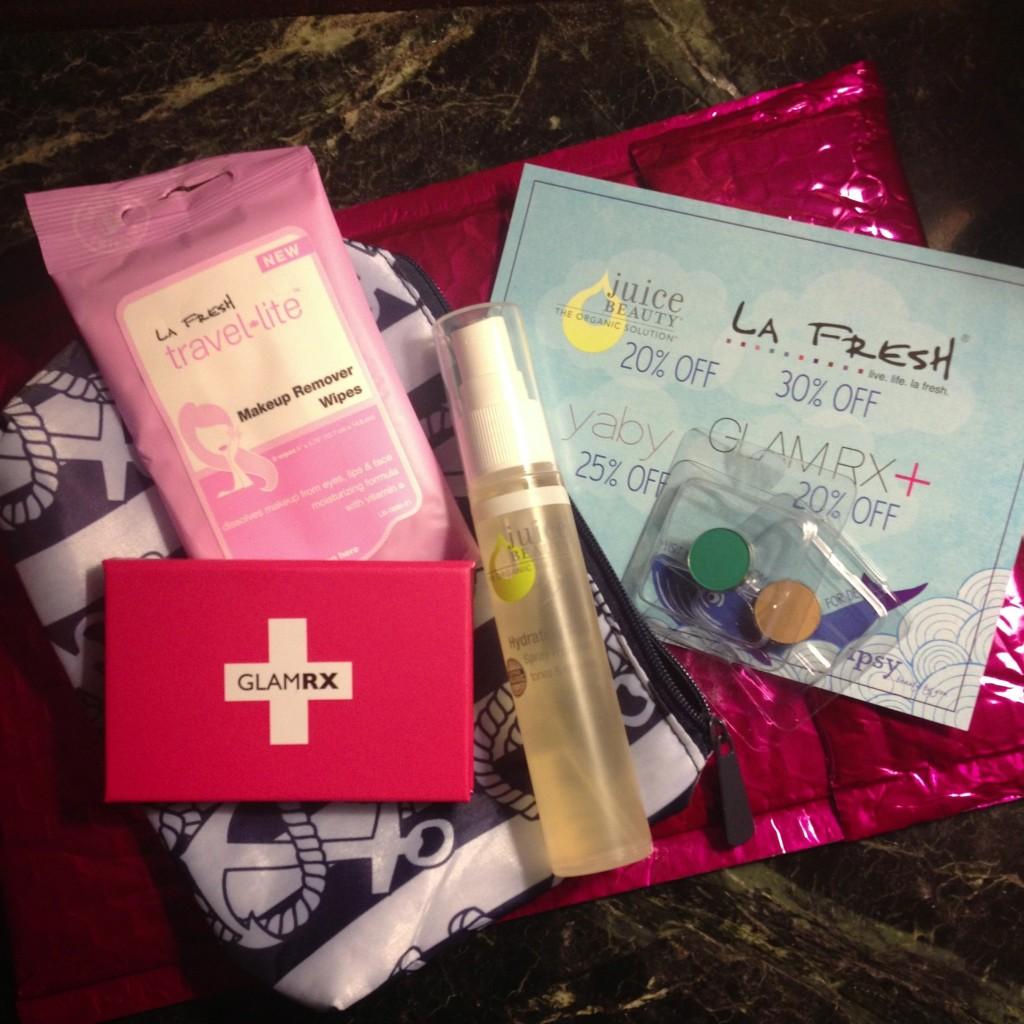 Ipsy subscription, my second month review for March 2013
Yaba eyeshadow minis – "so vein" and "sand dune" not thrilled with the ingredients of the eyeshows (dimethicone and parabens) and probably won't use them BUT it is worth a quick mention that the site does have some other interesting things. It looks like a good resource for depotting eyeshadows since they sell pans ( empties ), magnets, pallets etc. http://www.yabycosmetics.com/






GlamRX – when I opened this I thought I had been shorted a blush or something. I actually had to look up what this was. It's a magnetic palette that you can put various products in… like the yaba eyeshadows or your own products. If you have a lot of makeup that's pan based then this would be a nice item to throw in your purse. Better than the version on their site that includes a second level with their own products. For me personally it's kinda "meh" but I'm keeping it in case I have a need for it in the future. Biggest comment on this is that it should have been labeled so my gut reaction wasn't super disappointment from thinking I had been shorted products.






Juice Beauty Hydrating Mist – ingredients are ok but my nose can't handle anything that smells of roses which this does. So for me personally this is not a good one BUT otherwise it seems like a good product.






LA Fresh Travel-lite Makeup Remover Wipes – mineral oil and parabens and fragrance so not natural. I LOVE their nail polish remover wipes but I'm going to have to pass on these.






Nautical Anchor makeup bag – this is fairly cute.






Bottom line – if the juice beauty product hadn't been rose scented I'd be pretty happy with this for $10. I had been interested in trying other LA Fresh products but I didn't realize that not all of their products had the same level of natural ingredients. This feels a bit more like the Birchboxes have been for awhile for me so not as amazing as last month. I'm going to stick with Ipsy for awhile but at some point I'm wondering if I might instead just start buying $20 worth of makeup I pick out instead. There IS just something fun about a surprise bag though. ALSO seriously happy that there's no perfume in the Ipsy selections.