It is SO frustrating when the foundation makeup you use is discontinued. It's not only the shade that you have to match but also the consistency that works with your skin type that makes it SO hard to find right foundation for you in the first place. Something that lasts and looks good all day, is natural looking AND made from healthy ingredients is even harder to find.
Right now the product I use daily (Sand Jojoba base) has been sent off to the new "vintage" section but my history with Everyday Minerals involves them discontinuing the very product I use and it's happened more than once now.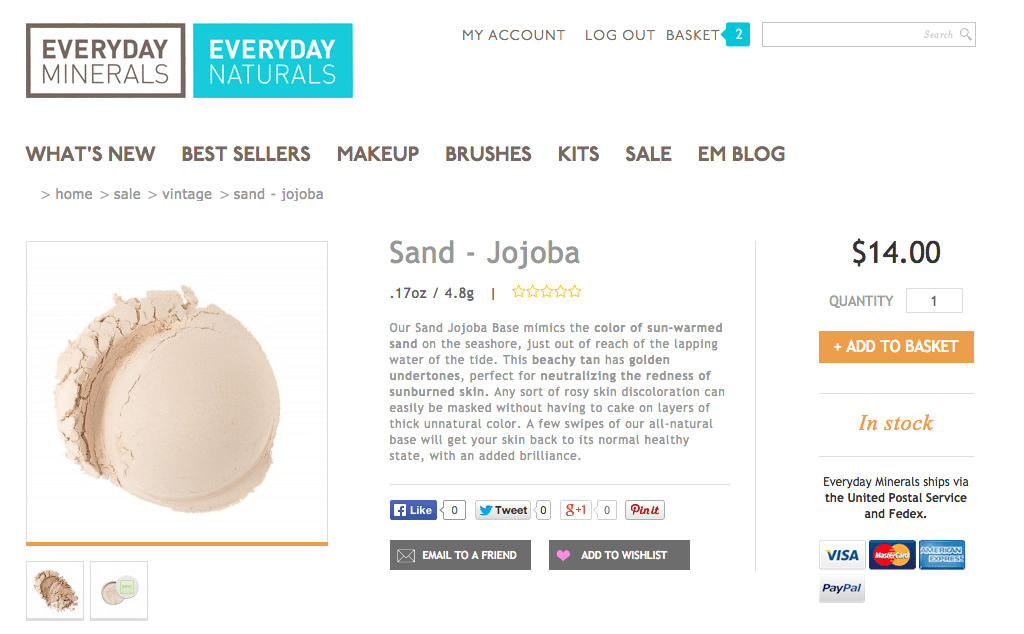 Someone has already asked which shade in the new line is equivalent and although I appreciate their honesty, it's also frustrating that there is no equivalent to this shade in the new line.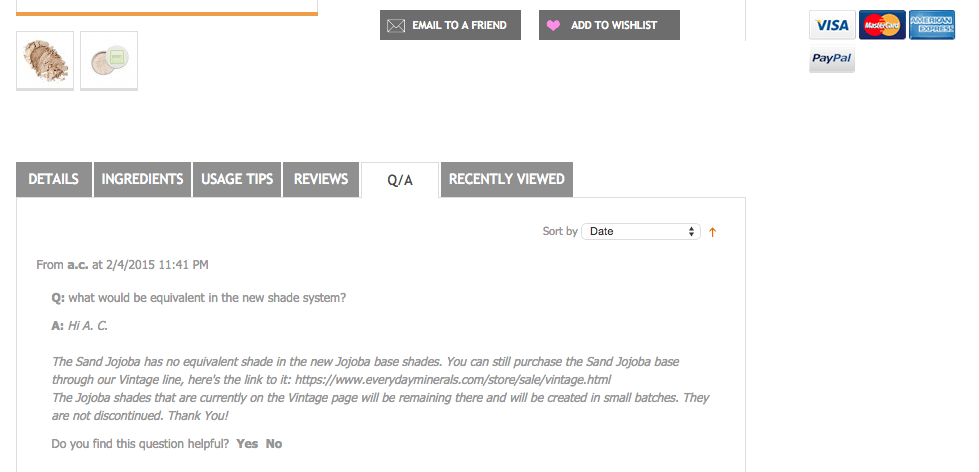 I have submitted that question though asking whether or not they are expecting to discontinue it in the foreseeable future. We'll see if they respond.
But if the answer is that they think they might discontinue it then I'm probably going to give up and jump ship for something that's a little more consistent. Probably the W3LL People foundation stick even though I've grown fond of powder foundations and haven't wanted to go back to a cream.
3 times … If Everyday Minerals discontinues the Sand jojoba base this will be the third time they've discontinued my staple foundation / base shade and made me have to find a new one.(They've also discontinued several of my favorite bronzers over the years as well.) I love their products but this is just one of those items I don't want to HAVE to find a replacement shade for. Foundation is a staple and not something I change up. Even with samples though it's a pain to go through and test. I AM ordering samples of the new jojoba base though… probably because I'm a sucker… or at least I feel like a sucker…
UPDATE: fingers crossed… they're going to continue to make small batches of this foundation…