I ended up with some Eclos products after a recent shopping trip. I went looking for a natural facial scrub the other day but I wanted something with silica (essentially sand) versus the walnut shell powder many of the natural scrubs use. Basically swimming is taking a little bit of a toll on my skin and it tends to do best with some form of exfoliating anyway which I've neglected lately.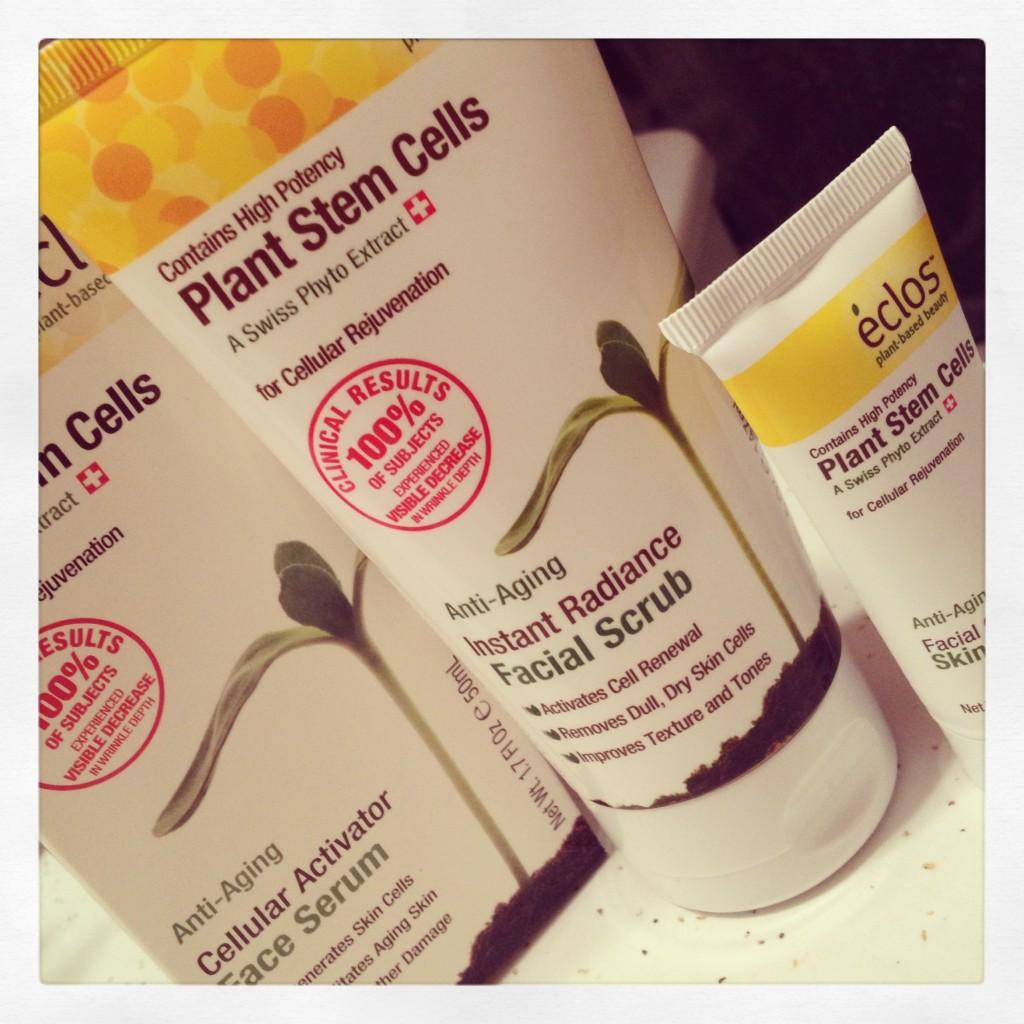 The Eclos products I bought:
Eclos Anti-Aging Facial Cleanser Skin Prep
Eclos Anti-Aging Instant Radiance Facial Scrub
Eclos Anti-Aging Cellular Activator Facial Serum
I caught the Facial Serum on clearance (but available online so I'm not trying a product just to end up with another thing I can't find) and the facial cleanser was packaged as a sample size with the scrub.
As always, I was also looking for something without dimethicone or added fragrance. These three products are free of these but if you're avoiding cones, read all of the labels. They have several other products such as a moisturizer that use dimethicone but otherwise the ingredients are quite high quality. I haven't done the custom reports yet but the facial serum is a 2 with EWG and most of their line is between a 2-3 which I find acceptable.
Eclos has a starter pack for about $20 with a little bit of everything but since I wanted a full size scrub and could get the three items I wanted (no dimethicone) for under $20 as well so I opted for several full size products instead. Several people have commented that the starter pack is excellent if you want travel sized products (under 3oz.) I may go back and purchase it for an upcoming trip instead of having to distribute small amounts in small bottles. I think there are also some $5 off coupons floating around on the net somewhere.
I've only used these products twice so far (once at night and once in the morning) and I'm quite impressed. If you use the Eclos facial scrub or cleanser you will probably need some sort of moisturizer even if you don't buy the facial serum.
I'll do a more thorough review once I've had a little more time with these.