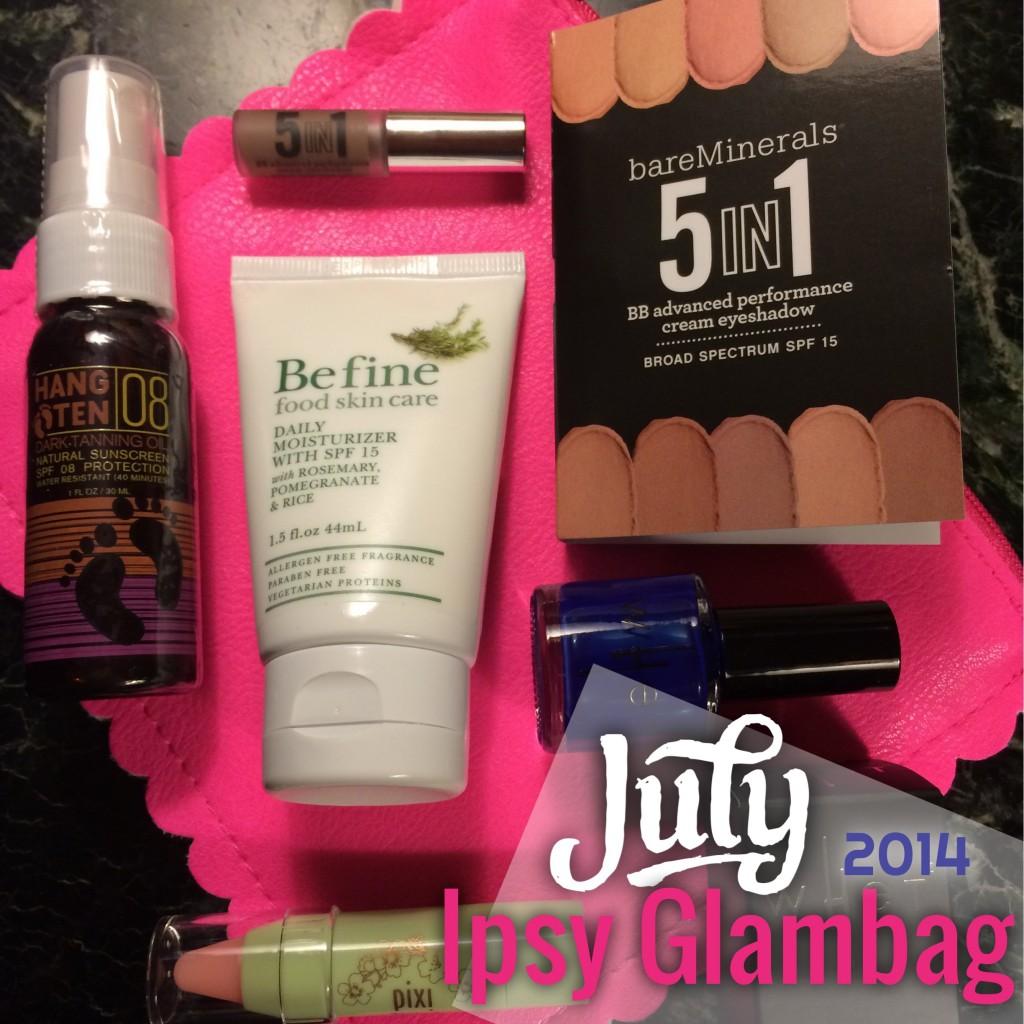 bareMinerals 5-in-1 BB Advanced Performance Cream Eyeshadow Broad Spectrum SPF 15  – holy cow, a BB cream with no dimethicone! YAY! Granted it's eyeshadow instead of a foundation but I'm still excited. No fragrance or parabens etc. Ranks a healthy 2 with the cosmetics database. (ps: I have checked and the bareminerals foundation style bb cream has cones. As mentioned in the past, this might be a personal allergy but cones cause my skin to break out.) So the only negative here with the eyeshadow BB cream is that I can't seem to find a shade name on what I received! I THINK I got the "Divine Wine" but since all of the shared are neutral and very similar it's hard to tell (as I know print runs are not always perfectly accurate as well.) There's a chance that I received Barely Nude as ipsy says "ipsy subscribers who receive this product will receive shades Divine Wine or Barely Nude."

Befine Food Skin Care Daily Moisturizer with SPF 15 – another one I'm excited to try. Super healthy ingredients – so healthy it actually ranks a zero. Yay!

Hang Ten Dark Tanning Oil SPF 08 – no cones and again with the healthy ingredients! (Really hope we continue to see more brands using healthier ingredients!) But it does rank a 5 with with cosmetics database because of the OCTINOXATE and a couple of other ingredients (flavor? why does this need flavor? Or was the flavor for scent?) Octinoxate is NOT one of the top suncreen ingredients to avoid though. % could be worse but could be better when it comes to sunscreens. Check back to my previous article on sunscreens that includes the top ingredients to avoid: http://clothingcult.com/2013/05/19/find-a-healthier-natural-spf-sunscreen/ And EWGEWG Environmental Working Group – an organization focused on research to make informed choices and live a healthy life in a healthy environment. has a specific page to help you find healthy sunscreens here: http://www.ewg.org/2014sunscreen/

Pixi Beauty Mini Tinted Brilliance Balm in Unique Pink – no cones, no fragrance, no parabens. I've been really happy with about half of the pixi beauty products I have. Most wear really well but some shades are just really weird when applied which is the only reason I'm half and half on this company. I can't remember which product looked chalky on me but one did. HOWEVER I have been regularly using the pixi pink lip balm I received in the May Birchbox which actually came as a surprise to me since usually I grab lip glosses over anything that's a balm or lipstick. "unique pink" is a "pH reactive pink" but it seems to just be clear on me. Not sure if that's just me or not. The cosmetics database ranks this as a 6. Mostly for the vitamin A and the limonen which are ingredients that don't worry me as much personally. So although this ranks higher than I normally would go, I'm still willing to give it a try.
wHet Nail Polish in Facetious – this is a 3-free nail polish which is thankfully becoming the industry standard. It actually looks like it's a dup for the color club Insta-This nail polish. We'll see how well it wears!
---
Note on this month's bag. When I opened my package I thought "what in here am I going to have to throw out?" It's the cute scalloped bag itself that smells a little bit chemically and toxic. :/
Overall I'm really REALLY happy with this month's ipsy glambag though! 🙂
---
Sign up for Ipsy: 



http://www.ipsy.com/?refer=u-h051sec1kqq5g8p
{affiliate link – I get 250 points which points equal products but it's still a little unclear how many points to the dollar}