I recently took advantage of one of Zoya's three free promos ($12 shipping for three polishes) so I picked up several of the new polishes from the Tickled Collection: Rocha, Wendy & Kitridge. One of the things I haven't seen would be swatches comparing them side by side so I decided to take some quick photos.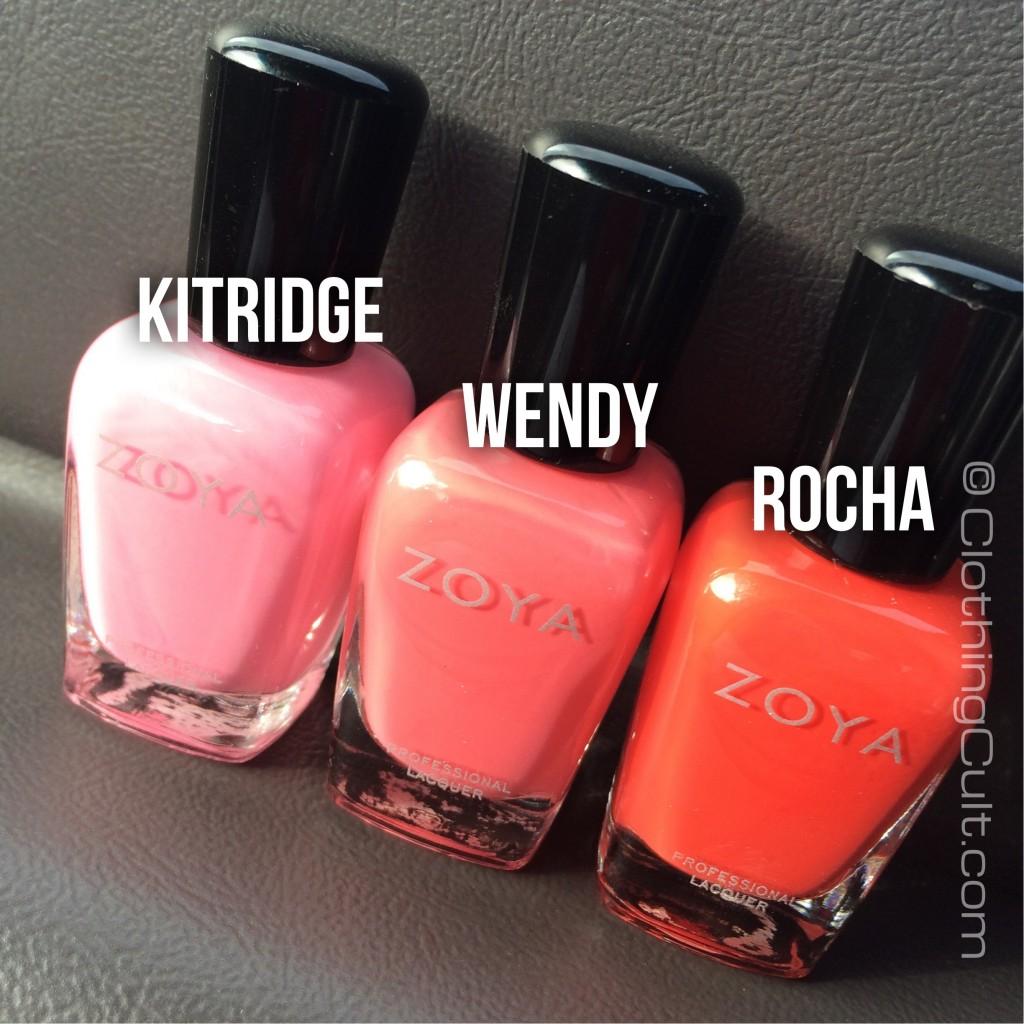 Particularly because when they first arrived in the mail I was concerned I made a mistake in buying all three because in the bottle they looked almost too similar. On my nails though they looked different enough that I was still glad I bought all of them.
(Ignore the tiny little mistakes on the polish – I actually did this quickly in the car. Parked of course.)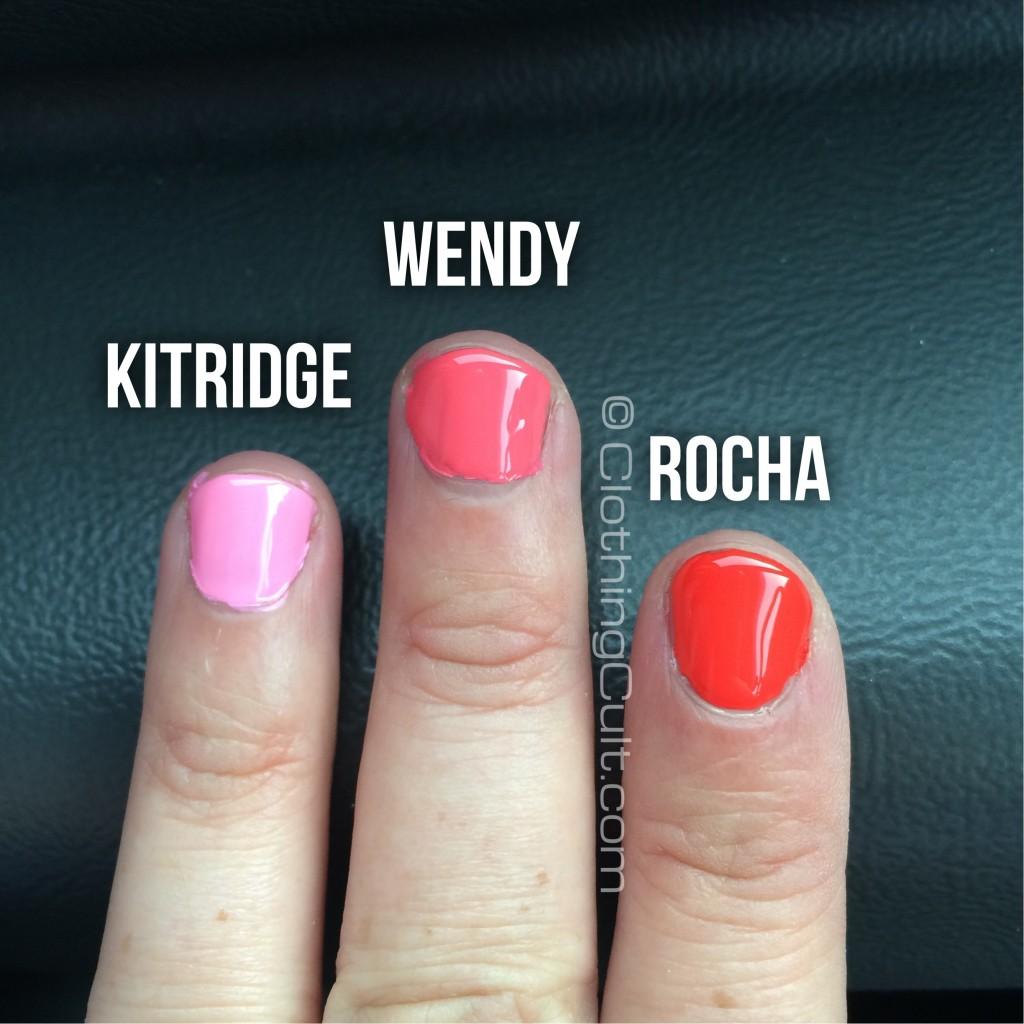 I'm in love with the fact that these are all very vibrant and a bit neon.
Zoya Kitridge is a vibrant light bubble gum shade.
Zoya Wendy is a bright coral or salmon shade.
Zoya Rocha is what I'm calling neon red which is actually a bit orange … without really looking orange. Rocha is actually a dead on match for a maxi dress I bought last week and it's a really happy sophisticated color. (I need to share photos of those dresses on this blog! Oops.)
These polishes are a bit hard to photograph so I decided to take a few photos of them at different angles with slightly different lighting so you can get a better sense of the colors. All photos were done in natural lighting, no flash, no photo editing (other than adding text.)
Super happy with these polishes. All three of the colors I can see wearing a lot and they're good summer colors. They look great against a summer tan.