I'm a little behind on posting this – oops…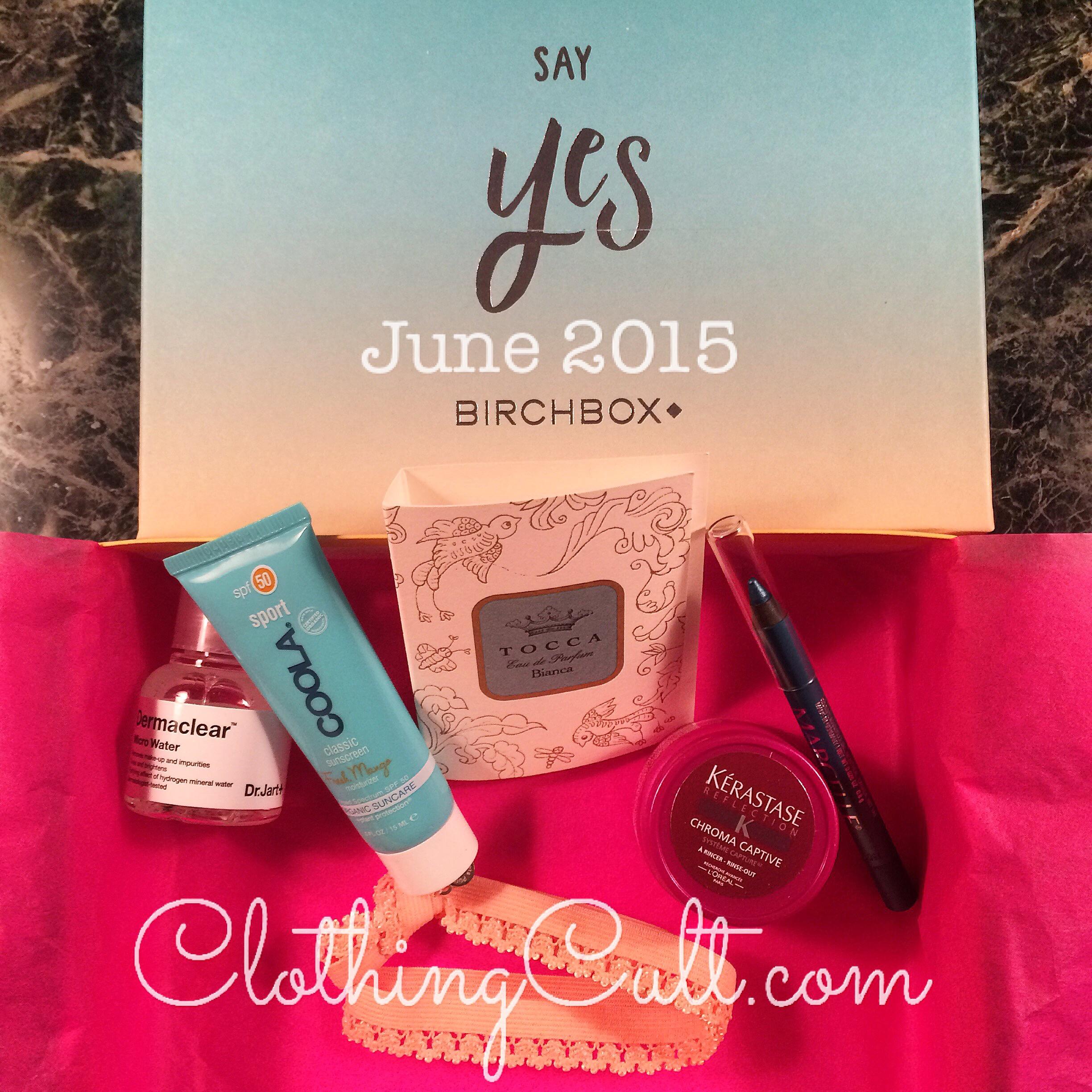 Marcelle Mini Waterproof Eyeliner – Ok I'm not believing the ingredient list on Birchbox. "C11-12 Isoparaffin. May contain: Ferric ferrocyanide, carmine" is not the full list of ingredients. The ingredients are printed on the side and it's a much longer list. Tiny print but longer. I don't see any cones, fragrance or parabens at a glance so I may try this but it also might be awhile before I type it all in to get a score.

TOCCA Eau de Parfum, Bianca – Fragrance, synthetic fragrance. Just a NO.

Dr. Jart+ Dermaclear™ Micro Water – I see nothing here that's bad which is why this was my choice of product for this month's box. That said, let's see if EWGEWG Environmental Working Group – an organization focused on research to make informed choices and live a healthy life in a healthy environment. brings any other ingredients to my attention. "GALACTOMYCES FERMENT FILTRATE" is "natural yeast extract" but I still couldn't get EWG to recognize that ingredient. It shows up as a healthy 2 however. I picked well. 🙂

Kérastase Masque Chroma Captive – Treat – cones rule this one out for me. Lack of online ingredients for me to copy and paste rule out me bothering to look up what the EWG score is at the moment.

COOLA® SPF 50 Sport – Mango – Fragrance is the biggest downside to this. Coola is actually one of my preferred SPF options but I go for the unscented version. This ends up being a 6 with the fragrance. Without fragrance it would be a 4. Some of their other products rate a little bit better even then. This is still probably one of the healthier sunscreens out there. So much of it is super toxic.
Then add in the number that are now aerosol so you're breathing it in as well (I know your kids are impatient and you feel the need to hose them down before they jump in the pool but please stop hosing down the rest of us.) Rant for another day…. 🙂

Pura Vida Lace Headband Set – My head is not the right shape for elastic headbands. Even one with a grippy backside won't stay in place more than a few seconds on me. HOWEVER I think that I can cut this and turn it into some hair ties.
---
Still not signed up for Birchbox?



http://birchbox.com?raf=3l3e7
{ yes it's an affiliate link, I get 50 points which equals $5 credit – share the love! }