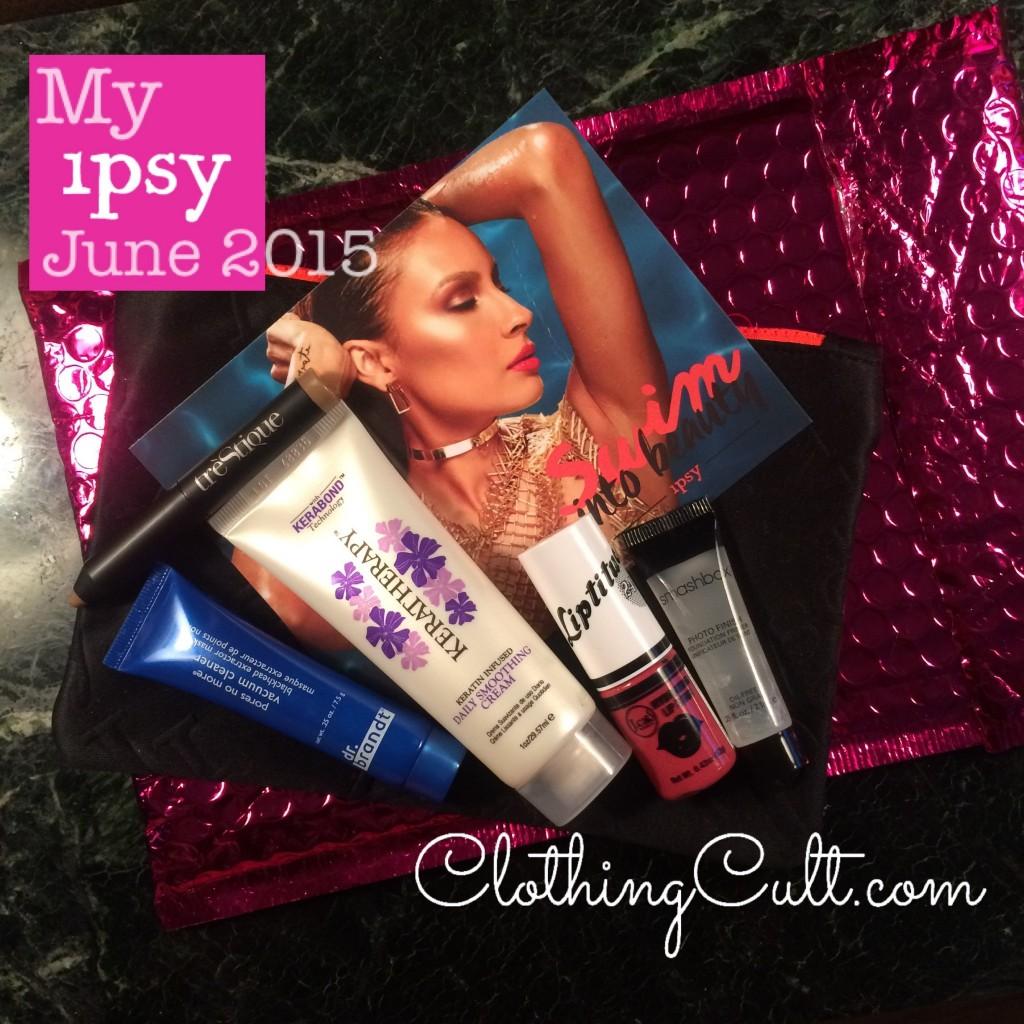 Dr. Brandt® Skincare pores no more® vacuum cleaner – no cones, no fragrance, no parabens. Some of the "bad" ingredients in this are doing what they are intended to do but a 4 (which is what it is with the EWG skin deep cosmetics database) is still a bit high. Not too high to try at night and then moisturize.

J. Cat Beauty Liptitude Hydrating Lip Stain – I'm neither here nor there on this. The ingredients aren't too bad but this is higher than most of my favorite lip glosses. No cones (an issue I have), no parabens, no fragrance. Take a look over the ingredients and decide for yourself – this is a 4 with the EWG skin deep cosmetics database.

Smashbox Cosmetics Photo Finish Foundation Primer – the ingredient section says to contact support for the ingredients. Most primers are primarily dimethicone and this one is no different. I had to ask for the ingredient list but Ipsy was prompt in responding. I get the sense that the company doesn't want the ingredients posted but I think it's important for all ingredients to be posted so here it is.
Smashbox Cosmetics Photo Finish Foundation Primer INGREDIENTS: Cyclopentasiloxane, Dimethicone, Dimethicone Crosspolymer, Trisiloxane, Silica, Dimethicone/Vinyl Dimethicone Crosspolymer, Ethylhexyl Salicylate, Retinyl Palmitate, Tocopheryl Acetate, Carthamus Tinctorius (Safflower) Seed Extract, Propylene Glycol, Water/Aqua/Eau, Vitis Vinifera (Grape) Seed Extract, Cola Acuminata (Kola) Seed Extract, Camellia Oleifera Leaf Extract.

tre'StiQue Mini Shadow Crayon in Venetian Gold – I'm just going to have to assume that "dimfri-iicone" is actually someone trying to figure out how to spell dimeticone here since "dimfri-iicone" isn't a word or a chemical. So that ruled that out for me. "blue i lake" is also not a thing so I had to leave it out of the ingredients in order to get a hopefully more accurate number (Ipsy, you are getting sloppy with the typing this month!) Other than my own issue with dimethicone though this is a pretty healthy product. It shows up as a 2 with the EWG cosmetics database.

Keratherapy Daily Smoothing Cream – dimethicone immediately rules this one out for me. The second thing has to do with inaccuracies in the ingredient list. 3 of these are misspelled (and the other two are not found in the EWGEWG Environmental Working Group – an organization focused on research to make informed choices and live a healthy life in a healthy environment. cosmetics database but aren't misspelled.)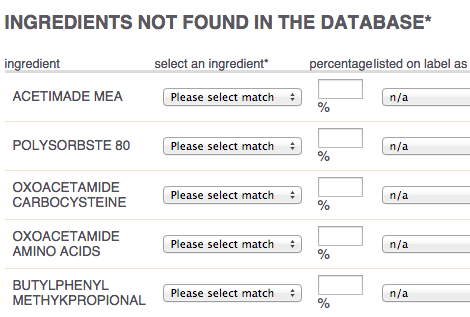 So the EWG cosmetics database score is a 4.
Beyond the clear misspellings, my nose says that the list is missing an ingredient entirely, fragrance.
What frustrates me the most is that the Keratherapy killed me – the scent permeated the entire bag & did a number on my nose. It had to go in the trash immediately (sorry folks!) worse though is that ALL of the other products smell like this now and it's still bothering me sitting next to them typing this. Sure it smelled all summer fresh but synthetic summer fresh head pain and some sneezing. Grrr…
---
Sign up for Ipsy:



http://www.ipsy.com/?refer=u-h051sec1kqq5g8p
{affiliate link – I get 250 points which points equal products but it's still a little unclear how many points to the dollar}