No, I will not be wearing the yellow polo, orange sweater combo out of the house. I got over holiday dressing a long time ago. For some reason the orange was making my skin look extra pink when I took a photo so I tried the yellow under it but it reminded me of candycorn.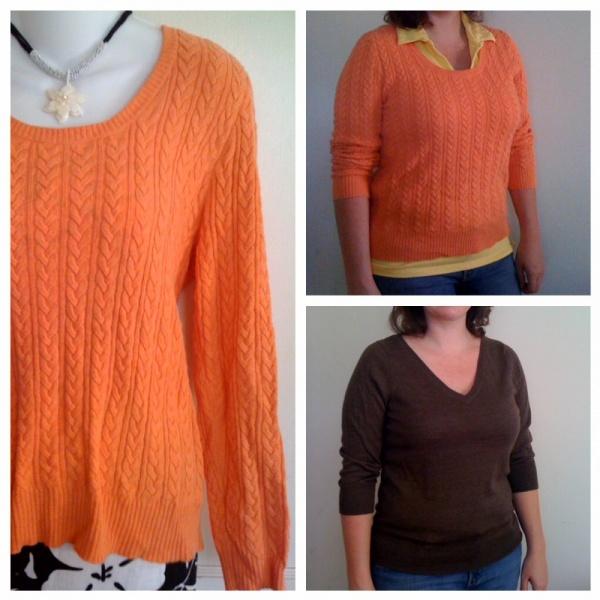 These are actually the two sweaters I picked up from Goodwill a couple of weeks ago for $2.50 each. Both looked brand new with no pilling. One was a light wool from Eddie Bauer (cotton, nylon, rayon, cashmere) and the other was Old Navy (wool.)
Both were dryclean only so I pick them up from the dry cleaner tomorrow.
Total cost of two sweaters with drycleaning will be a little over $12.
I'm still up in the air a bit about the orange one. It looked good in the mirror but it really doesn't work with my skin in the photos so I'm not sure which one is lying to me. But the brown is a good basic.