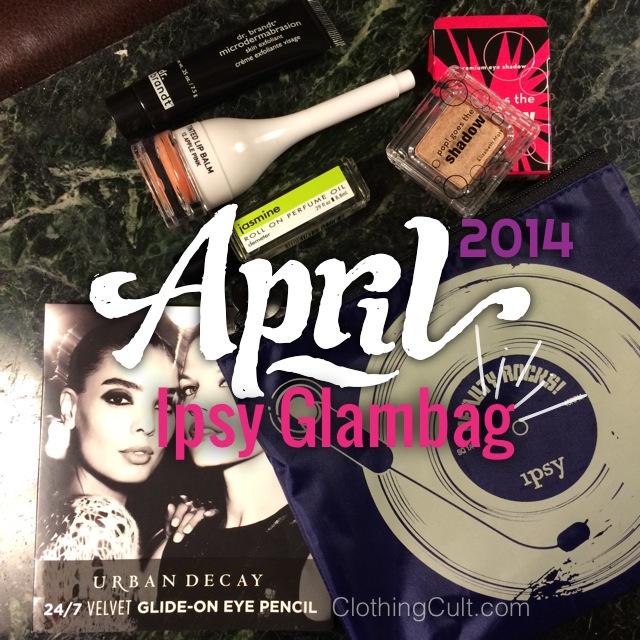 Cailyn Tinted Lip Balm

Cones rule this one out for me personally. Otherwise though it ranks a 2 with the cosmetics database so it's not unhealthy for you.
Urban Decay 24/7 Velvet Glide-On Eye Pencil Travel Size

dimethicone is the first ingredient. Again this is natural but cones have without a doubt caused major acne breakouts for me. Again another one that ranks well with the cosmetics database that I just can't use. This one ranks a 1.
Demeter Jasmine Perfume Oil Roll On

From the Demeter website: "…some Demeter Classic fragrances are all natural, we do use some synthetic ingredients in most Classic fragrances. Generally speaking, the ingredients in our fragrances are at least 95% derived from natural and sustainable sources, and we use no artificial color or Phthalates or parabens." Since synthetic fragrances rank poorly when it comes to your health, 5% is still not natural enough for me for a fragrance. They do have a small natural fragrance line that they say "Demeter Naturals fragrances are completely natural." But I also know that they are allowed to put things into products in very small quantity without adding it to the label so I think I would rather go with some essential oils than trust a brand that primarily makes a synthetic fragrance line. The Jasmine Perfume Roll on is NOT part of the naturals line. It does only rank a 3 though which is below my usual threshold for trying something … torn on this. The only purpose is scent and it's synthetic…
dr. brandt® microdermabrasion

no cones, no parabens, no phthalates, etc etc. It does have synthetic fragrance added though. The current skin deep cosmetics database report ranks it a 6 HOWEVER the ingredients on that report are wrong and don't match the current product ingredients. So I did a custom report and it ranks a … 6 still. Oh well. This is higher than I want to go on a product that scrubs skin off my face. Particularly with the synthetic fragrance added.
Elizabeth Mott pop! goes the shadow in champagne

Cones again rule this one out for me but it ranks well and is only a 1 with the skin deep cosmetics database.
So this month was a bit of a bust in my opinion on the Ipsy bag for me. Nothing I can use but there are some good products in here nonetheless.

I looked at the other products that people were sent and there wasn't anything I was too excited about.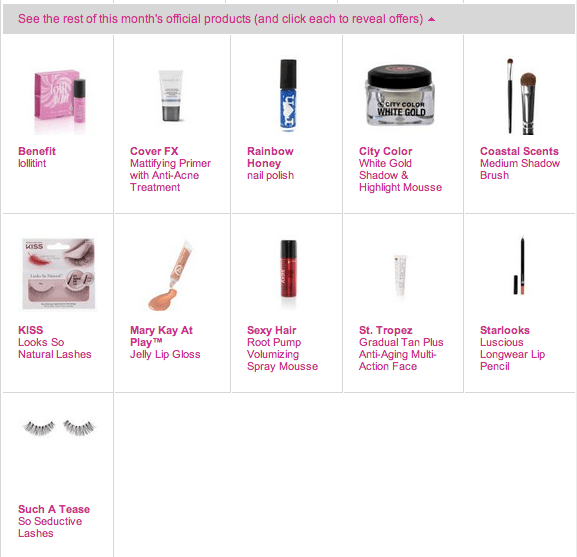 I would have loved another Coastal Scents eyeshadow brush simply because I love the one I have. I haven't bought another because of the shipping is more than the brush. The Classic Shadow Medium Natural brush is only $2.49… heck I'm just going to go ahead and buy a couple more since my other eyeshadow brushes have seen better days and it's currently 25% off. Oh and my other problem is that I look at their other brushes and want to try them and before I know it I have 20 other brushes in my cart when I just thought I was going to go buy one… 🙂
---
Sign up for Ipsy: 



http://www.ipsy.com/?refer=u-h051sec1kqq5g8p
{affiliate link – I get 250 points which points equal products but it's still a little unclear how many points to the dollar}