Birchbox has come out with a Limited Edition box: "Free for all" that I snapped up in a heartbeat. All of the products in this limited edition box are free of parabens, phthalates, sulfates, petrochemicals, and GMOs. (And for me, I checked, none of the products have cones either … though I couldn't find the ingredients for the shave foam but I'm crossing my fingers.) Anyway, go grab one before they run out!
[affiliate link http://www.birchbox.com/?raf=3l3e7 ]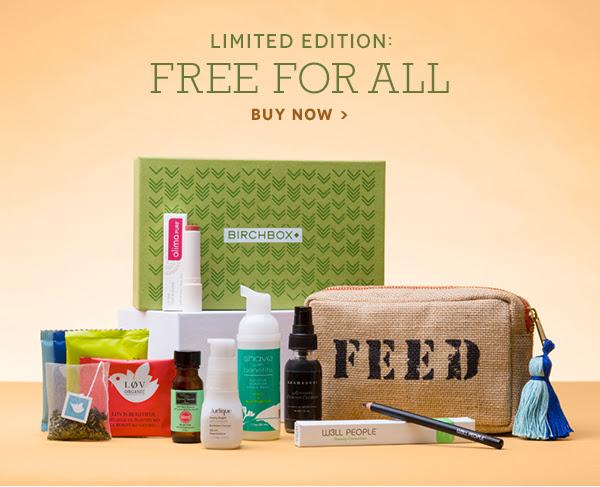 Update April 12: It's here! I'll be doing a review soon.