Target – Merona Vilma Suede Peep-Toe Pumps in Black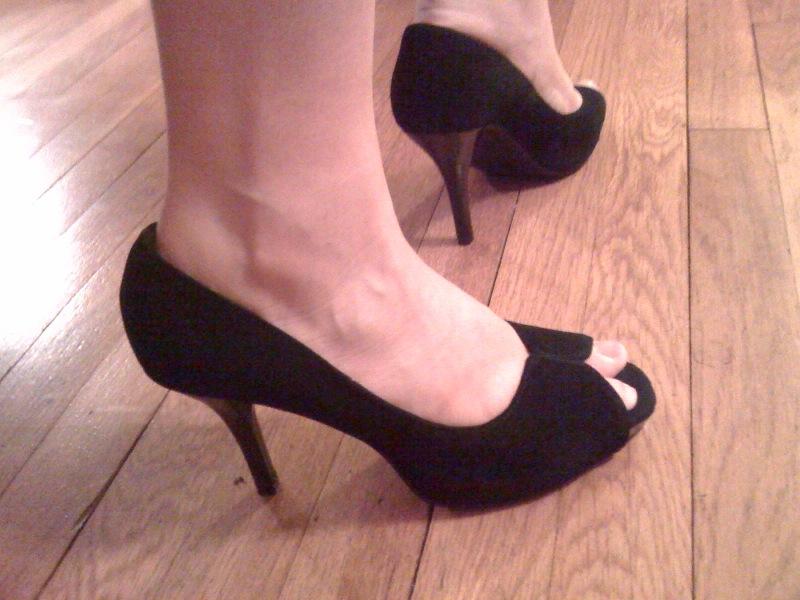 The photo on their website doesn't do these shoes justice at all and my photo is only a little better. They are gorgeous, sexy and also simple enough to go with almost anything at the same time. I had been eying a pair of Nine West Bonfire shoes online and these look exactly the same. The only bad news is that there are only two colors in the Target brand (black and grey) and I kinda was hoping for black leather instead of suede.
On top of how awesome they look, they are comfortable for heels. At some point a few years ago I messed up my toe on my left foot and ever since even just trying on a pair heels typically causes a sharp and severe pain in that toe. This pair there's no sharp pain. I think my weight is more on my heel than the ball of my foot (not completely but more than most) AND the sole of the shoe is rubberized so your not sliding ALL over the place. They are 3.5″ heels so they are pretty high and I can't say these are walking shoes but I am REALLY happy with this purchase.