You know how you find a pair of shoes online for really cheap and they look cute and you think they might be too good to be true. Because they're only $15 … and you have Amazon Prime so shipping is free?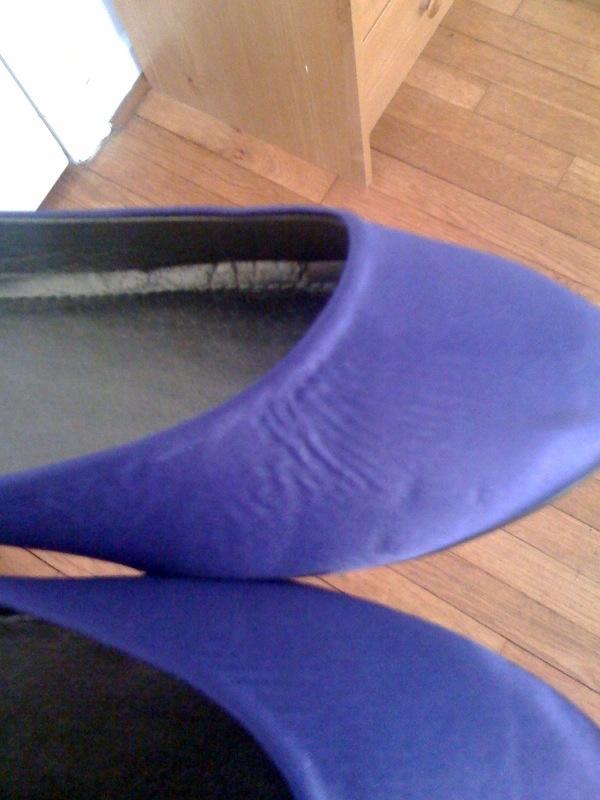 Well they are too good to be true. See the wrinkles above?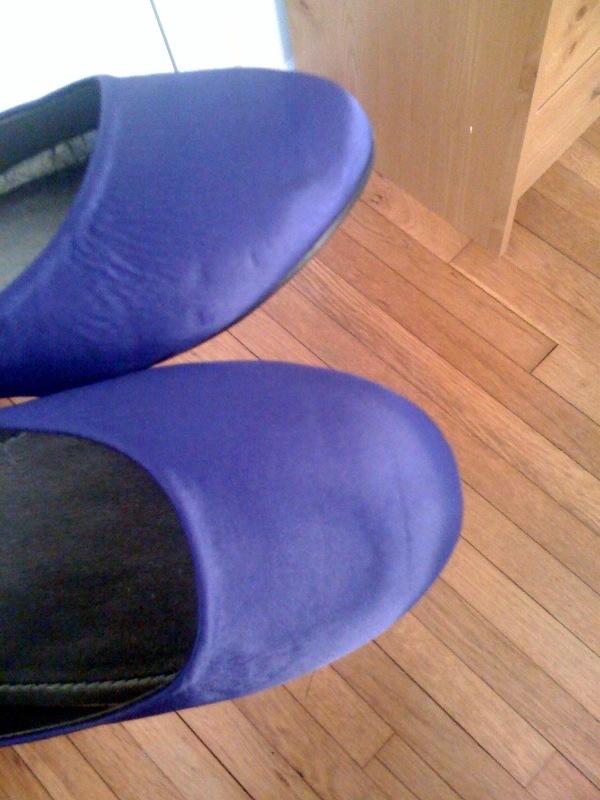 See the really weird flat spot above (that I'm assuming is glue holding two types of material together.)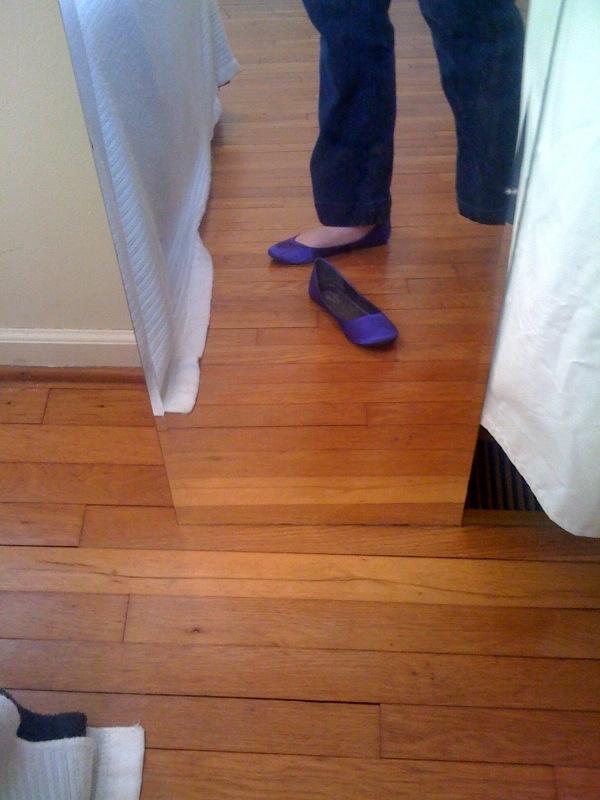 See the funny little elf flip as the shoes pull up at the toe? Am I too picky? Yes, I sent them back. Yes, shipping on returns is deducted because I didn't label them as "defective" so I wasted $5 trying a pair of shoes on from Amazon.com (I did ship back a pair of defective jeans and the shipping wasn't deducted from the refund.) Sigh. They were SO close to awesome!