Since I have been a little obsessed with the idea of nail polish lately I ran across this post from "Sassy's Stamping Stampede", what a mouthful. I had never heard of Konad nail stamps but now I kinda want some. Probably for more subtle patterns but hers are still neat looking. Seriously, I want houndstooth patterned nails.
Closets! A couple of people recently posted some good closet posts:
Jill at Good Life for Less posted "Casa Good Life: My Closet!":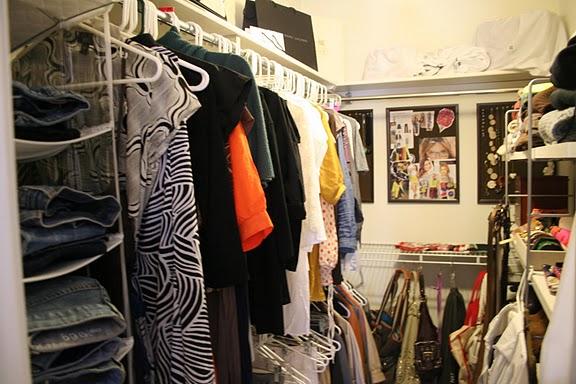 And Kendi Everyday posted "Create a working closet":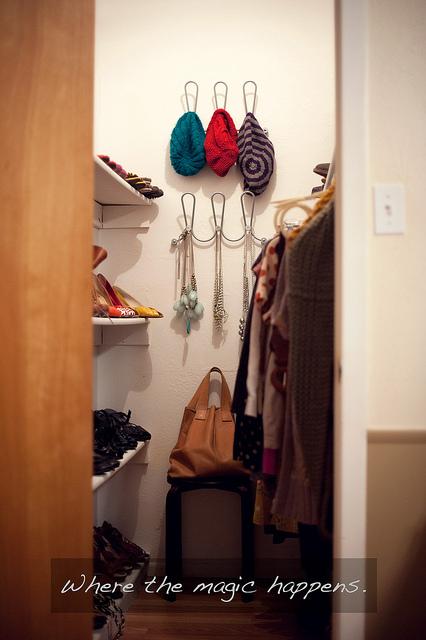 Both blogs have excellent ways to store and display necklaces and other jewelry.
I'm a bit jealous since the house I'm in has negative closet space (older home) but I've been looking at wardrobes / armoires as an option to get more more clothes space and thus more organized.